Jesus Every Day: 10 Prayers To Awaken Your Soul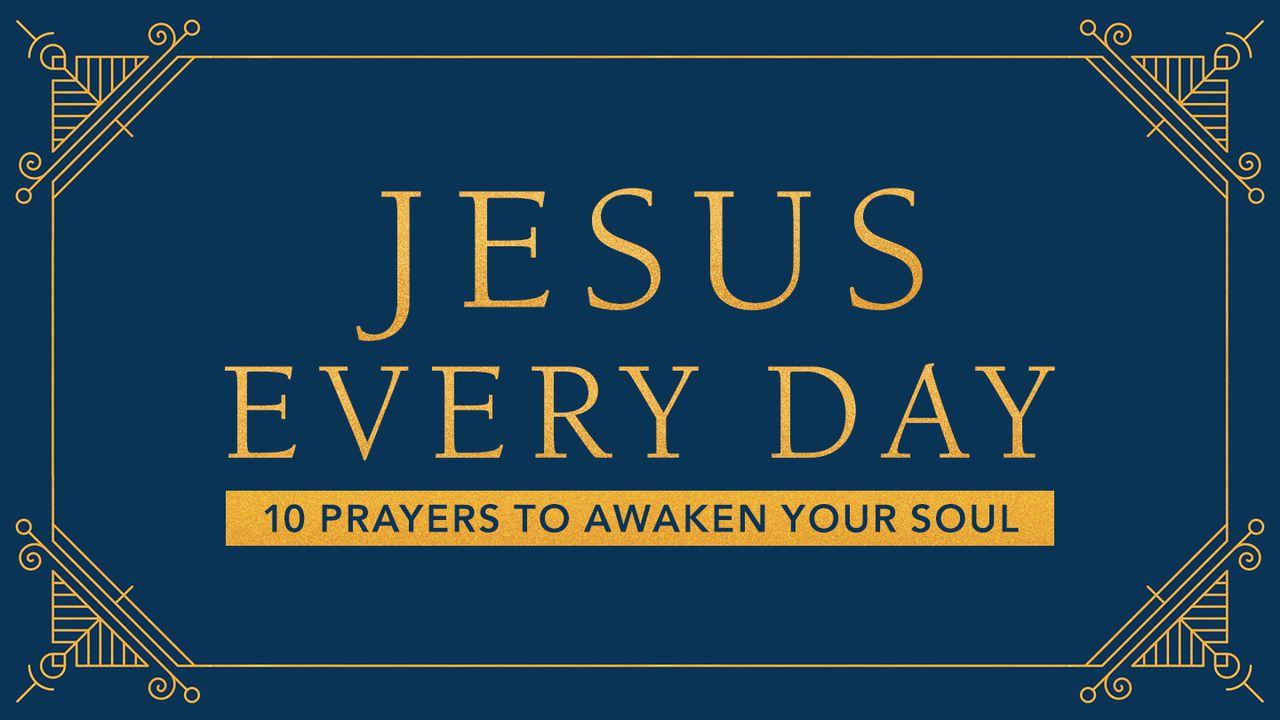 A Prayer to Come
Jesus,
What a beautiful beckoning this is. You simply call me to yourself. You entreat me with one word: Come. I am thirsty. I thirst for so much, but mostly I thirst for you. So I come to you and take a good, long drink, fully satisfied because you are the fountain of life, the living water my soul needs. You fulfill every need, and you welcome me to you.
Sometimes, though, I don't acknowledge my thirst. I walk around feeling weak without acknowledging that I haven't approached your fountain for a long time. I've become proficient in becoming my own strength, living on my terms, outside of dependence upon you. Please forgive me. While my will sometimes rebels and thinks I am sufficient in myself, my soul knows full well that you are my sustenance. You are what my soul truly needs. So in this moment, I stop. And I come. I accept your invitation, because I so desperately need it, and I've grown weary of manufacturing my own strength.
May your invitation inform my life from this day forward. Slake my thirst. Overflow me with your presence. Instead of proving my sufficiency by running ragged, may I instead prove my dependence by drinking deeply. Thank you, Jesus, for your indescribable gift—your life, your death, your resurrection—that enable me to immerse myself in you and receive the love you have for me. It's a love that has utterly transformed my life.
Amen.
* * * * *
We hope you enjoyed this prayer plan adapted from Jesus Every Day. Find more prayers to awaken your tired soul as you rediscover your compassionate Savior here.
About this Plan
Passionate author and speaker Mary DeMuth puts into writing the hopes, worries, desires, needs, and uncertainties of everyday life so that you can release them to your Savior. With daily prayer, find restoration and peac...
About The Publisher