Jesus Every Day: 10 Prayers To Awaken Your Soul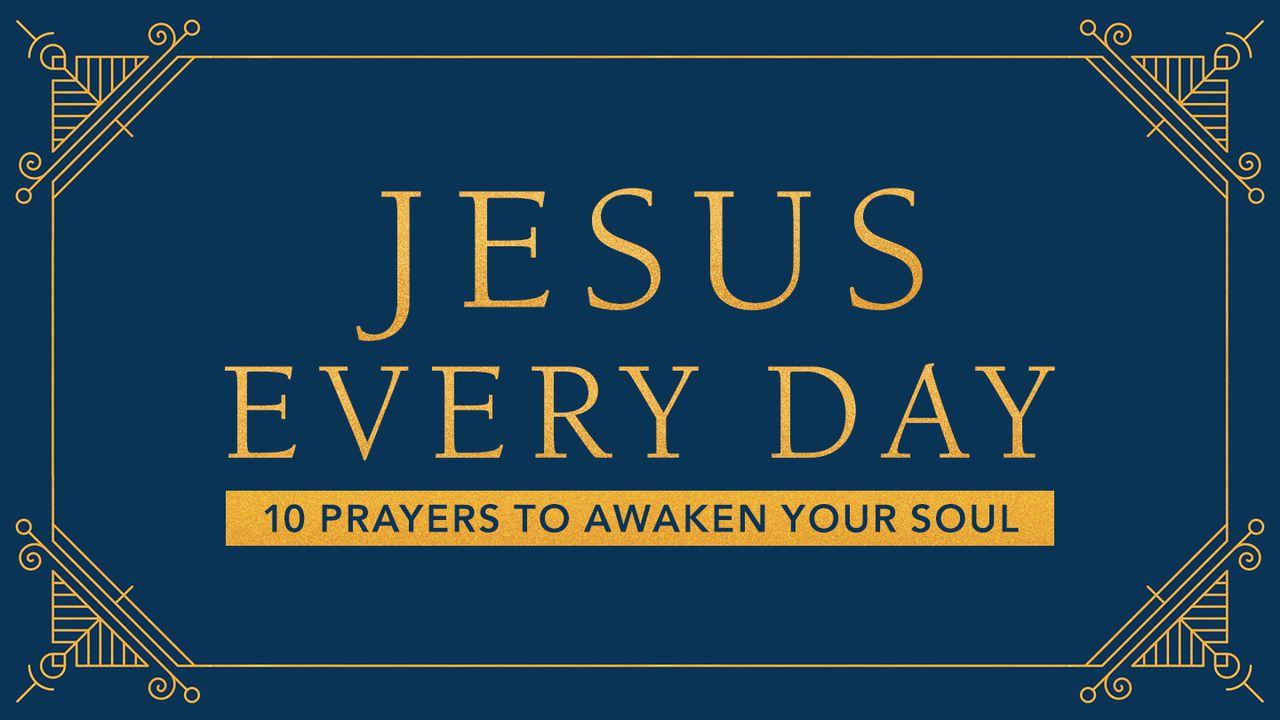 A Prayer to Remain
Jesus,
These words were penned before you stepped your foot on the earth. Your eyes watched the mountains form. You've witnessed earthquakes and tumult. And even in that splendor and knowledge, you care for me. I don't know what to say except thank you. Thank you that you choose to love me, that your covenant ways are sure and assured.
Even though I fear. Even though I wander. Even though I shake. Even though I question. Even though I grieve.
Even though.
Your Word promises me that you will remain. And I am grateful. Help me become the kind of follower who remains—true to others, close to you, near to your heart. I want to be the remaining type, even when I'm faced with betrayal or indifference.
Thank you for the example you set throughout the ages. You remained true to Israel, even as they wandered and chased after other gods. You remained true to your Word when you rescued all of us from the shackles and weight of sin. You are faithful and kind and full of mercy.
Thank you. Amen.
About this Plan
Passionate author and speaker Mary DeMuth puts into writing the hopes, worries, desires, needs, and uncertainties of everyday life so that you can release them to your Savior. With daily prayer, find restoration and peac...
About The Publisher