Jesus Every Day: 10 Prayers To Awaken Your Soul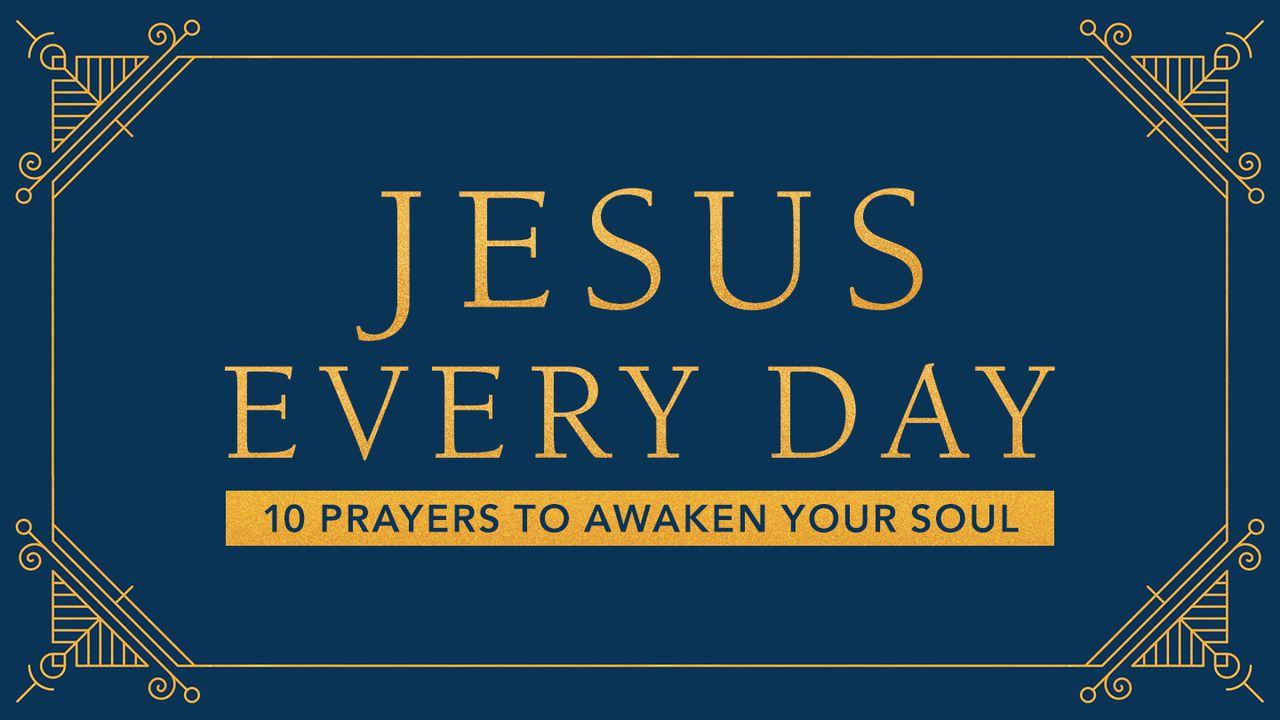 A Prayer for Roots
Jesus,
Thank you that our relationship doesn't hinge merely on one prayer I prayed on a specific date. No, it continues and evolves because you are with me as I work out my salvation with fear and trembling. I love following you, Jesus. I love the adventures you lead me on. It is the greatest privilege of my life to go where you lead me.
I want the kind of roots that tether me to your truth. Keep them growing deeper and deeper. I'm not so much concerned about the plant and fruits I will show the world because they will naturally happen as a result of roots dug deep. The deeper they go, the stronger my foundation, the greater the nutrients I'll receive to my soul.
Show me where I've satisfied myself with shallow roots. One of your parables warns me that shallow roots will yield faithlessness in the long run. Keep me grounded and hold me back so I can learn what it means to be faithful in small things, to bloom where you've planted me instead of chasing ahead and neglecting my roots.
I do want to be a person of truth—your truth, and as Paul encouraged, I want my life to overflow with thankfulness. Teach me the art of living that way, seeing the world through lenses of gratitude as I continue to stay rooted to you.
Amen.
About this Plan
Passionate author and speaker Mary DeMuth puts into writing the hopes, worries, desires, needs, and uncertainties of everyday life so that you can release them to your Savior. With daily prayer, find restoration and peac...
About The Publisher