Jesus Every Day: 10 Prayers To Awaken Your Soul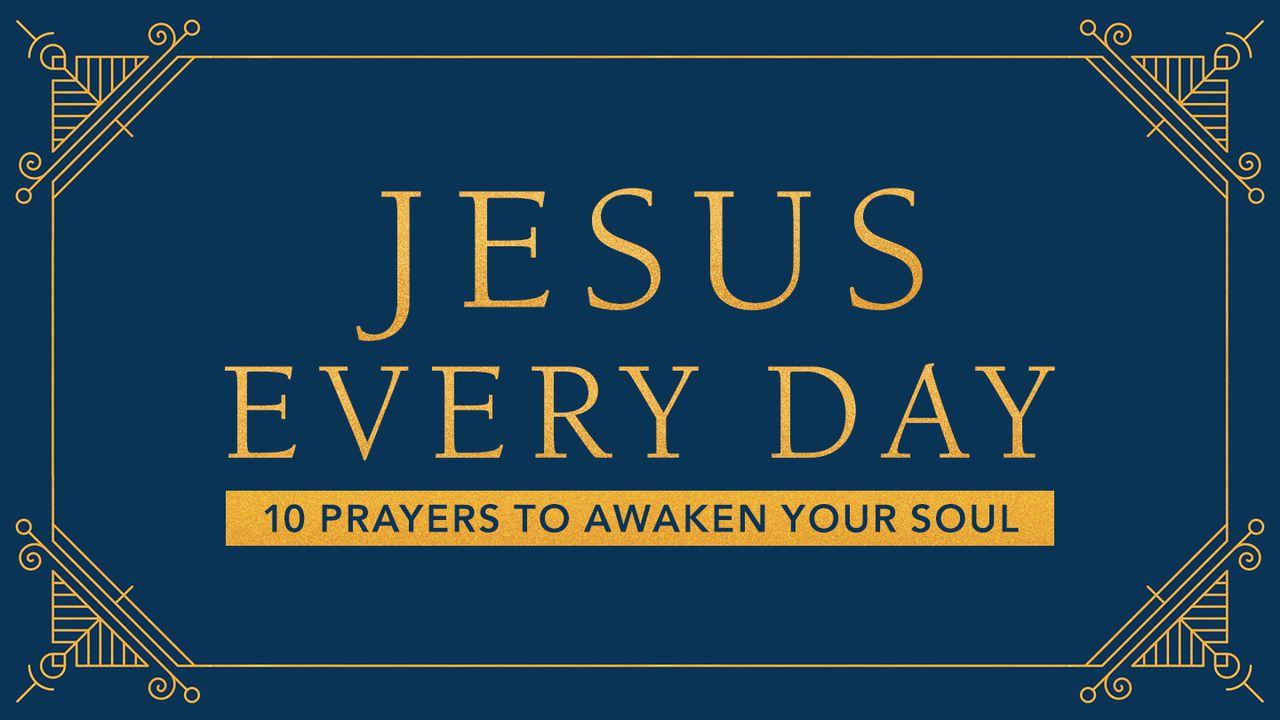 A Prayer to Overflow
Jesus,
Overflow doesn't always define my life these days, but oh, how I want it to. I pray that your extension of friendship to me would wow my heart today, that you would cause the overflow of joy I so desperately desire. I want to represent you well. I want my life to be irresistible, just as yours was when you busied yourself on earth. I know my joy comes in direct proportion to my closeness to you, so please draw near.
I do want to be your friend, Jesus. As I survey today, help me prepare my heart to meet it with gusto, fueled by the strength of the Holy Spirit. Help me to rest in knowing that you have already called me your friend, and that my appropriate response is to interact as a friend would—listening and sharing my day.
But our friendship is more than that because you are God and I am not. You have things you want me to do: tasks to perform, people to love, a life to live wholeheartedly. I show you my friendship by my obedience to you, the holy one.
Amen.
About this Plan
Passionate author and speaker Mary DeMuth puts into writing the hopes, worries, desires, needs, and uncertainties of everyday life so that you can release them to your Savior. With daily prayer, find restoration and peac...
About The Publisher