Jesus Every Day: 10 Prayers To Awaken Your Soul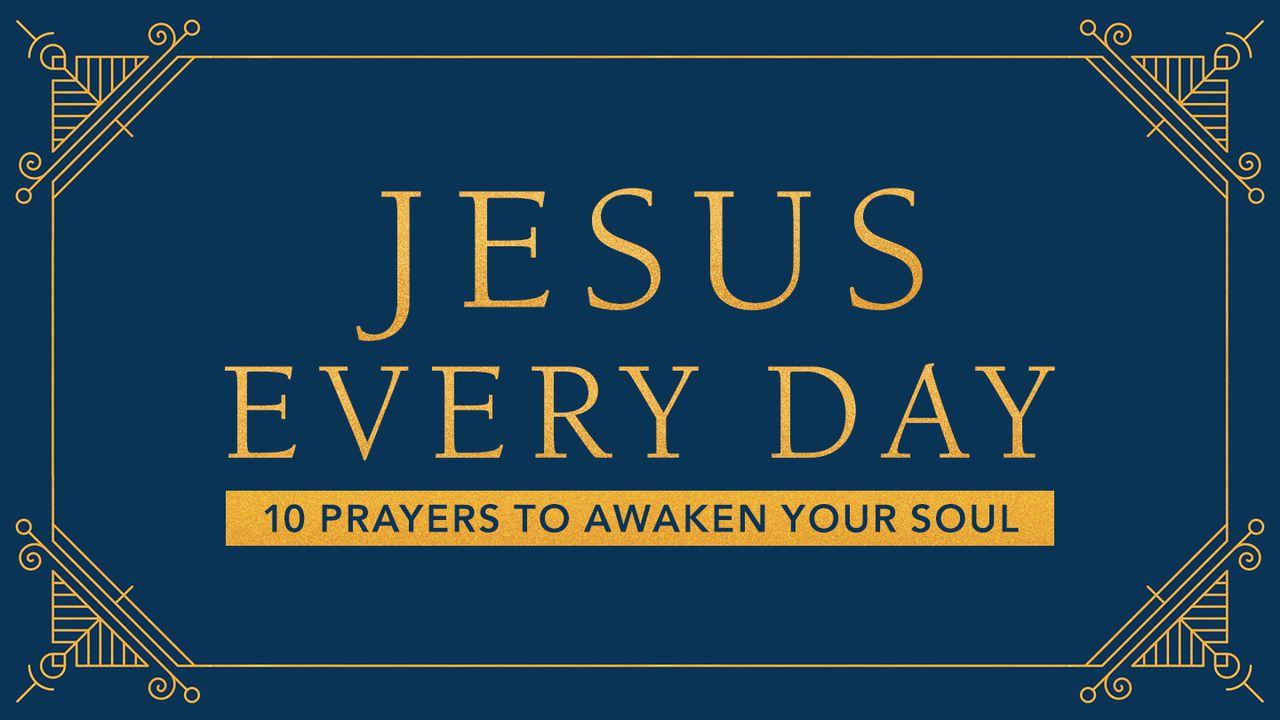 A Prayer for Feasting
Jesus,
I want to have a truly happy, giddy heart because of all the amazing things you have done. You lived the perfect life I could not live. You willingly headed to Golgotha, bearing the weight of my sins upon your sacred shoulders. You bled for me, for this world. You could barely pull in breath as the cross suffocated you. You uttered those forgiveness words to the people below mocking you. You set your face like flint toward your mission. And when the vultures circled the sky, when death seemed to have won a terrible victory, you defied it all by rising again, alive. So blessedly alive.
You did this so I could be redeemed, so I could experience salvation and joy and peace and honor. You endured so I could be your child. All of this is enough, Jesus. Enough to make me leap for joy at the thought of you and your upside-down ways.
But beyond all this, you bless me with little things—acts of kindness shaped in ways that make me know you understand my most intimate thoughts and dreams. You show up in the small things, and I love you all the more for it.
So please, Jesus, let me live a life of continual feasting before you. When life messes with me, and sadness threatens to throttle my voice, bring some laughter, a dose of joy, a hiccup of hilarity. Because, Jesus, you have made my life so good.
Amen.
About this Plan
Passionate author and speaker Mary DeMuth puts into writing the hopes, worries, desires, needs, and uncertainties of everyday life so that you can release them to your Savior. With daily prayer, find restoration and peac...
About The Publisher