Jesus Every Day: 10 Prayers To Awaken Your Soul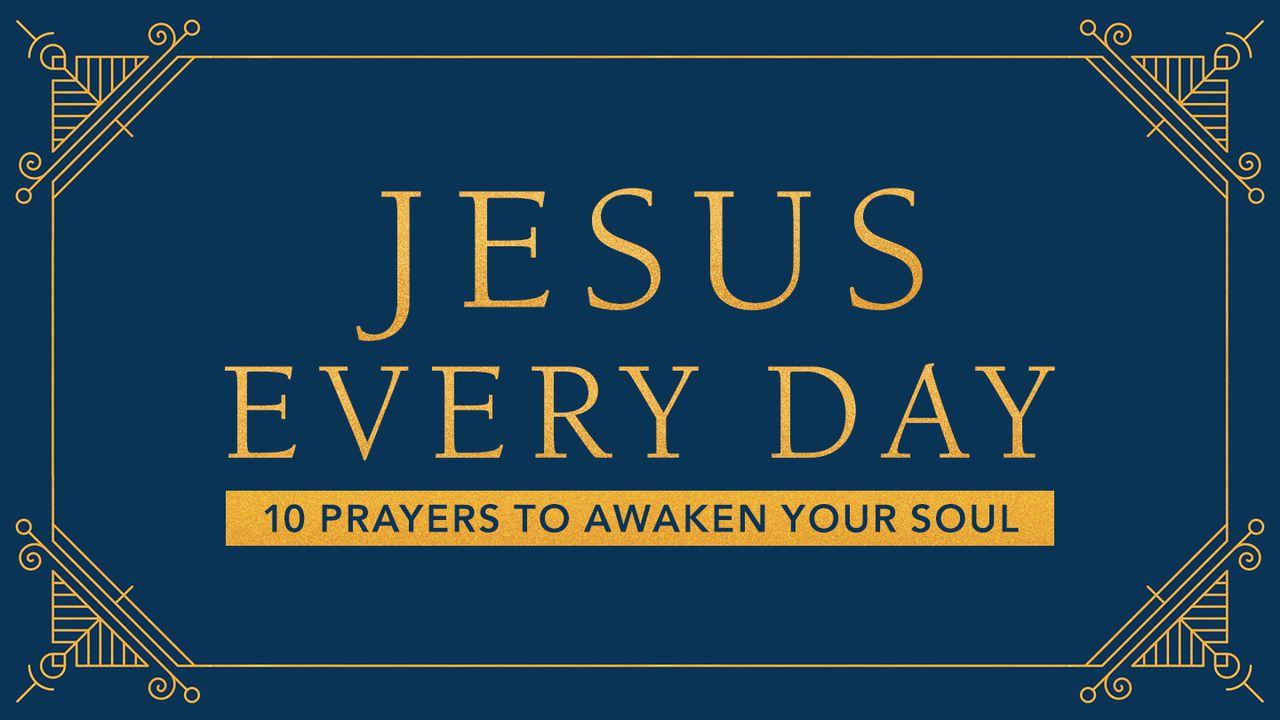 A Prayer for Boldness
Jesus,
I'm tired of living scared. I don't want to cower and live small anymore. My fear serves no one. I know you've given me a spirit of power. So why do I shrink back from the next faith adventure you're beckoning me to? I don't want to stay here, safe. I want to live dangerously in your hands.
So, like Nehemiah, help me to remember your greatness. Help me to bask in your glory. Give me the guts I need to fight on behalf of my family and the family of God. Instead of concentrating on the mountain ahead of me and cowering beneath its peak, teach me to focus on the one who made the mountains, the sea, the dry land, the earth, the skies, the cosmos. When I think of you, the way you flung the stars into existence, suddenly the obstacles before me shrink, and my fear emaciates.
Empower me, through your Holy Spirit, to be bold in my generation, to be gutsy. I want to follow you down whatever scary path you call me to, forsaking fear and embracing a new perspective—that you are big, and the problems in my life are small by comparison.
Amen.
About this Plan
Passionate author and speaker Mary DeMuth puts into writing the hopes, worries, desires, needs, and uncertainties of everyday life so that you can release them to your Savior. With daily prayer, find restoration and peac...
About The Publisher