Jesus Every Day: 10 Prayers To Awaken Your Soul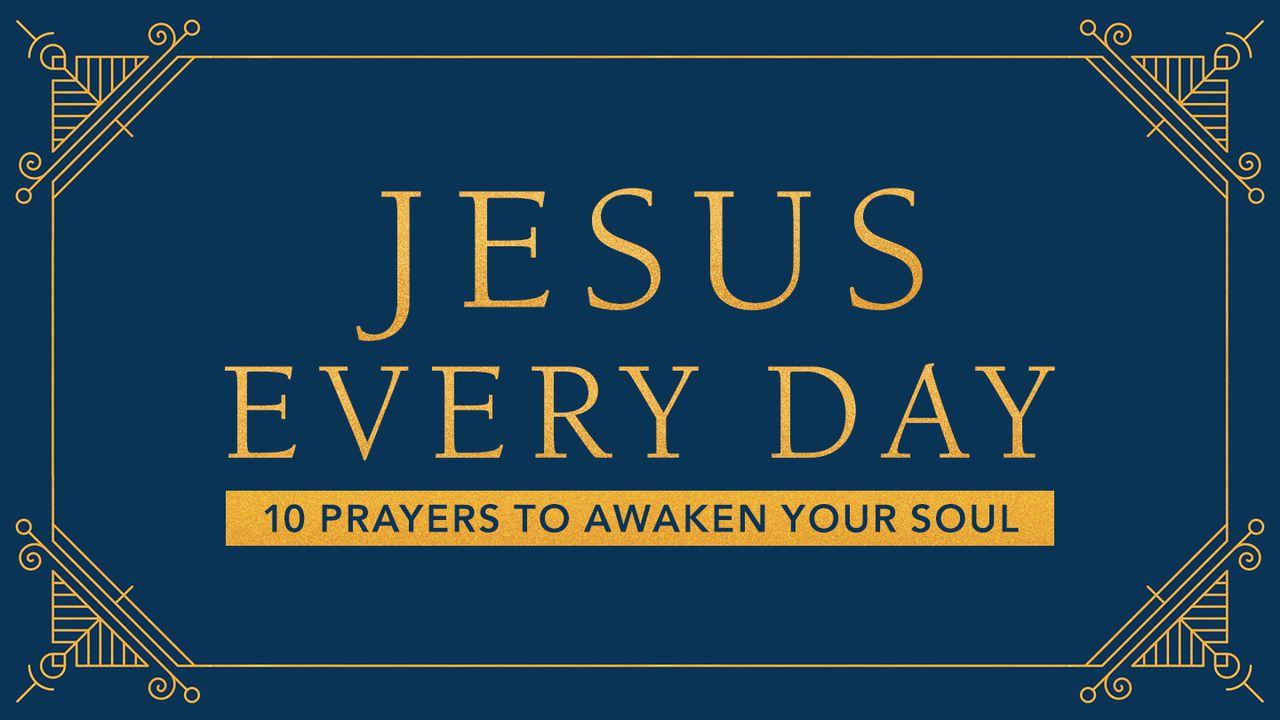 A Prayer for Asking
Jesus,
Throughout your time on earth, you reminded your followers to simply ask things of you. If I ask, I will receive. If I seek, I will find. But so many times, I give in to lethargy, wrongly believing that this is my lot in life and that I just need to slog my way through. I forget to ask. I forget your availability.
In the quiet place, you love to reveal your secrets. You show me what you love, what makes you smile, what brings you joy. You uncover darkness where I've conveniently tried to lock it behind big, heavy doors. You show me places where I can grow, and you encourage me where I've made progress. All this comes in the circle of relationship we experience together, and it hinges on the simple word ask.
So I ask you for help today.
Show me how to love that difficult person. Give me the guts to forgive. Reveal to me any hidden sin, and help me as I confess it. Help me to extend grace to someone who needs it. I need wisdom with my banking account, how to handle my finances. Please help me think wisely about my future, but not so much that I'm hindered by one pathway of thought. Give me the perspective I need today to live with open hands, willing to give, able to give up, hopeful through it all.
Amen.
About this Plan
Passionate author and speaker Mary DeMuth puts into writing the hopes, worries, desires, needs, and uncertainties of everyday life so that you can release them to your Savior. With daily prayer, find restoration and peac...
About The Publisher