Jesus Every Day: 10 Prayers To Awaken Your Soul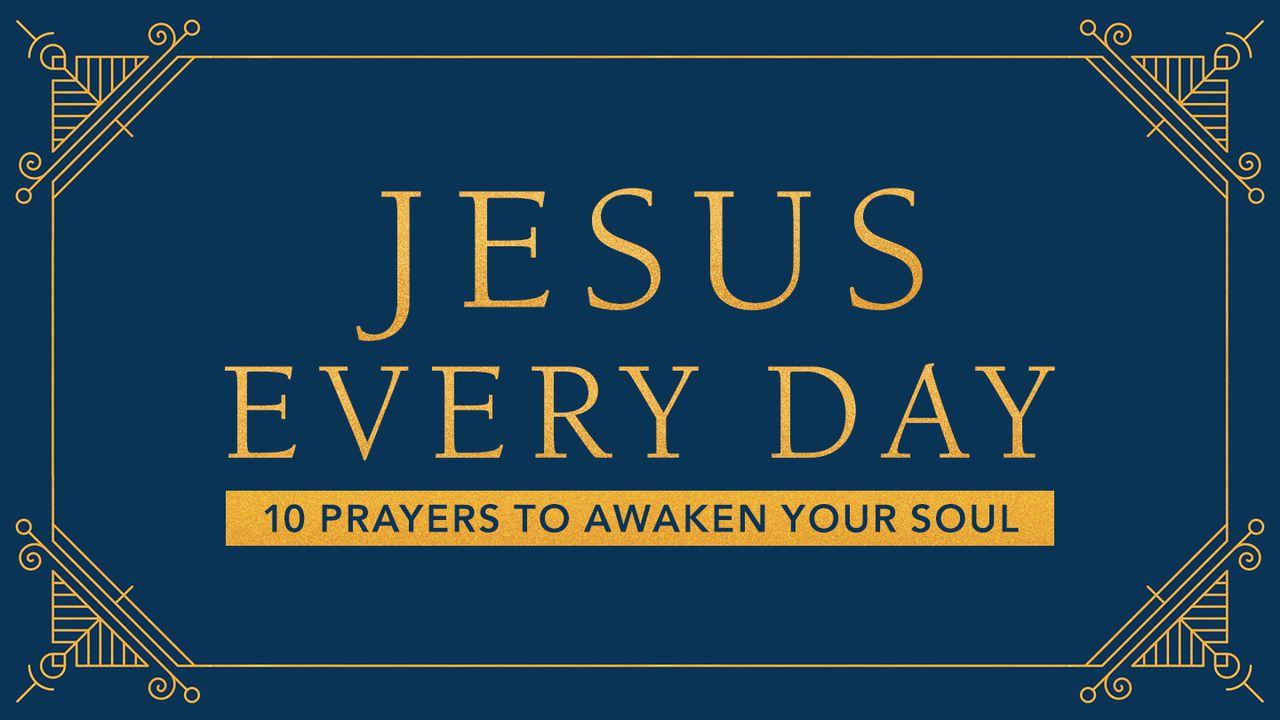 A Prayer for Scope
Jesus,
I don't always see the ends of stories. And some of my own stories are untied threads with no knots ending them nicely. But you are the great storyteller and story weaver. You are always at work, even when I sleep or sickness overtakes my productivity. Your surprising task is to make every story beautiful in its own time.
Help me to be patient with your story crafting, not demanding a premature ending before the story has played itself out. And forgive me for asking to know everything up front. A good story has conflict, and I don't always know the ending, which makes turning the page all the more exciting. Instead, I want to trust what you're doing despite what I see.
I understand that I won't see everything tied up in a bow on this side of eternity. I cannot know all the stories, all the endings, all the conflicts, all the climaxes and denouements. But I can know you. I can choose to trust when things feel chaotic. Why? Because you are the one constant in my life, and you are a good God.
I end this by praying for those in my life who are wandering around lost. You say you planted eternity in their hearts. Would you gently remind them today that you love them, and you have a good story for them to live?
Amen.
About this Plan
Passionate author and speaker Mary DeMuth puts into writing the hopes, worries, desires, needs, and uncertainties of everyday life so that you can release them to your Savior. With daily prayer, find restoration and peac...
About The Publisher