QUIET MOMENT



As Jesus speaks the Beatitudes, we hear the voice of God that wants us to draw near and be vulnerable before Him. The Lord wants so much to bless us and to pour His abundance upon our poverty, if only we would draw near to Him. Read James 4:5-10. Open yourself up to Him. Share your heart. Lay it bare before Him. In God's love, you have nothing to fear and everything to gain.



GOING DEEPER



Blessed are those who mourn, for they truly see their sin and truly know their Savior. We are often afraid of our sinfulness. Ashamed. Do you still feel unforgiven? Don't be afraid and don't underestimate what Christ can do when we truly mourn over our sin.



Jesus describes the blessing of humbling ourselves before Him. When we bow before Him, understanding our poverty, confessing our sin, and grieving over it, He promises joy on the other side. It may not feel good in the moment, but when it is complete, it will bring forth a full harvest of righteousness, great joy, and much freedom! Read John 16:20, 1 Peter 5:6, and Psalm 90. Take note of the key points.



What does Jesus say in Luke 6:25? Jesus tells us that we will mourn and weep eventually if we continue to go forward with our hearts hard and unwilling to express our need for Him. Cry out to the Lord if you don't feel hungry or needy for Christ.



The Lord has many blessings for us when we come to the point of being able to see our poverty and mourn our sin. David knows the blessing of true mourning. Read his prayer in Psalm 51 and pray along with him.



We never know the complete comfort of our Father's love until we have completely laid ourselves bare in His presence, believing in His power and His kindness to forgive and cleanse us. What comfort! What freedom!



REFLECTION AND PRAYER



Ask Him for His healing hands to touch your heart so you can see your sin as He does. No need for fear, for perfect love casts out all fear. When He gently reveals sin, such deep sorrow will come. But He is big enough for all of our sin. Cry out to Him for mercy.
TAKING THE TRUTH TO HEART AND BRINGING IT TO LIFE
Choose one truth from today and apply it to your heart. Take it with you throughout the day.
About this Plan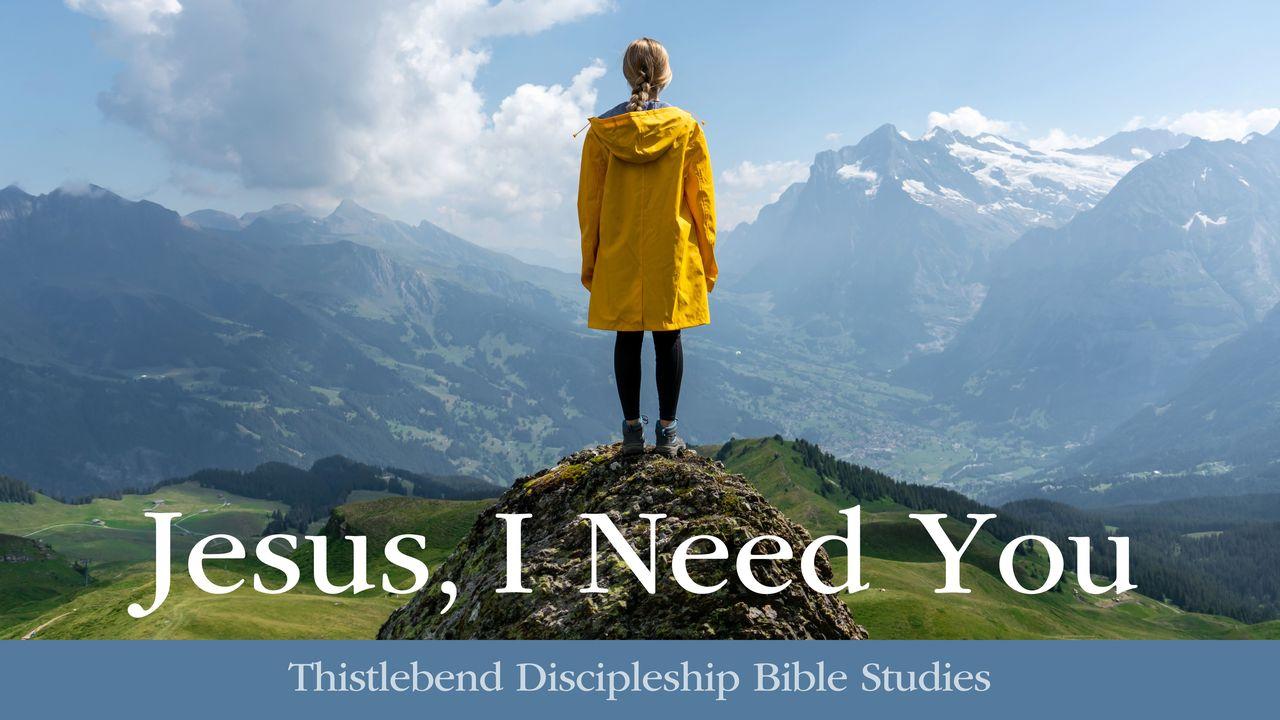 Venture into the depths of the Beatitudes and see your need for Jesus! This is part seven of eight in the "Jesus, I Need You" series by Thistlebend Ministries, focusing on drawing closer to Jesus. The plans in this serie...
About The Publisher