QUIET MOMENT



What does it mean to be a peacemaker? As you go through the day, see if you are a peacemaker with your husband, with your children, and with those you encounter.



GOING DEEPER



Read Ephesians 2:14-17. Thank your Savior for what He did for you. Take a moment in quiet and think of how your Lord made peace with God for you. Ask Him to reveal to you the significance of what He has done.



Take a moment to read the following Scriptures. What do you learn from each?



Romans 12:18



2 Corinthians 5:18-19



James 3:13-18



To understand what a peacemaker is, it's helpful to look at what it is not. A peacemaker is not someone who avoids conflict at all cost. Such a person does not trust God to work in the midst of conflict and to work through the conflict. A peacemaker is also not someone who allows their anger to control a situation. A peacemaker is found in a healthy spot between two extremes. It's someone who is able to speak the truth in love. Where do you fall on the peace-o-meter? Are you considered a peacemaker with those who know you? You might ask a few family members or close friends to give you their perspective.



The greatest work we do for peace is when we bring the message of the gospel to those who are perishing. We are to boldly share the gospel with and without words, day by day, at home, in our neighborhoods, at the grocery store, in a PTA meeting, with your realtor, with your in-laws, with your parents, with your siblings, and the list goes on and on. All authority has been given to Jesus, and He has sent us into the world to spread the gospel. Read Matthew 28:18-20. The Lord has given himself to help us, equip us, and provide for us in the work of the gospel.



REFLECTION AND PRAYER



Are you a peacemaker? Do you speak the truth in love to others? Or do you create conflict, nit-pick, nag, or criticize? Are you readily taking the gospel of peace to the world in which you live? If you struggle with fear in any of these areas, confess that to the Lord in your prayer time.
TAKING THE TRUTH TO HEART AND BRINGING IT TO LIFE
Choose one truth from today and apply it to your heart. Take it with you throughout the day.
About this Plan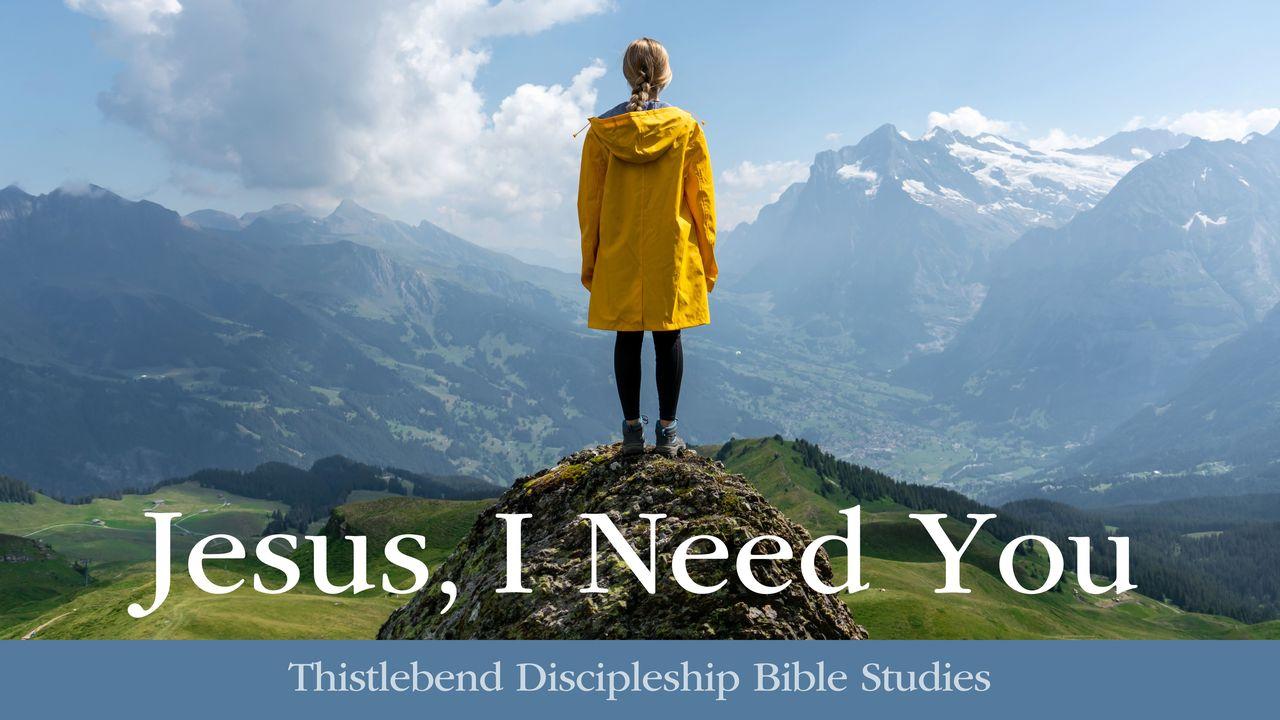 Venture into the depths of the Beatitudes and see your need for Jesus! This is part seven of eight in the "Jesus, I Need You" series by Thistlebend Ministries, focusing on drawing closer to Jesus. The plans in this serie...
About The Publisher