QUIET MOMENT



What strikes you about this verse from the Sermon on the Plain? Continue to meditate on what you think Jesus means when He says that those who are poor are blessed.



GOING DEEPER



Let's consider what Jesus means when He says, "Blessed are the poor in spirit, for theirs is the kingdom of heaven" (Matthew 5:3). Read through the verses below and contemplate them in light of this beatitude. What do they say (or imply) about being poor? As you read, seek to understand this profound truth not just with intellectual understanding, but by allowing the Holy Spirit to speak to your heart as you study God's Word.



1 Samuel 2:8



Luke 4:18



2 Corinthians 6:10



2 Corinthians 8:9



James 2:5



Revelation 3:17-18



The abundant riches that are known by those who are truly poor in spirit, those who dwell in the realm of the kingdom of God, are evident in the outward demonstration of Mary's extravagant love for the Lord, as recorded for us in John 12:1-8. The pound of pure nard that was poured upon Jesus' feet was probably the most expensive thing Mary had and a beautiful expression of her heart. What do you think Mary's actions communicated about her heart? What does she convey about poverty, riches, and blessing in her actions?



What Mary offered the Lord is nothing compared to the true riches found in Christ, as Paul explains in Ephesians 1:3-14. As you read these verses, what do you discover about our inheritance when we become a part of the kingdom of heaven? Take a moment to think about what you are able to bring to Christ in and of yourself. How does this compare with what He has offered to you?



How poor in Spirit are you? How much do you need Jesus? Are you willing to give everything to have Him be who He needs to be in you?



REFLECTION AND PRAYER



Are you willing to ask God to do whatever it takes to render your heart like Mary's? To have Christ and Christ alone? Is there anything that you wouldn't be willing to give in order to have that one thing you may lack? Pray through these questions.
TAKING THE TRUTH TO HEART AND BRINGING IT TO LIFE
Choose one truth from today and apply it to your heart. Take it with you throughout the day.
About this Plan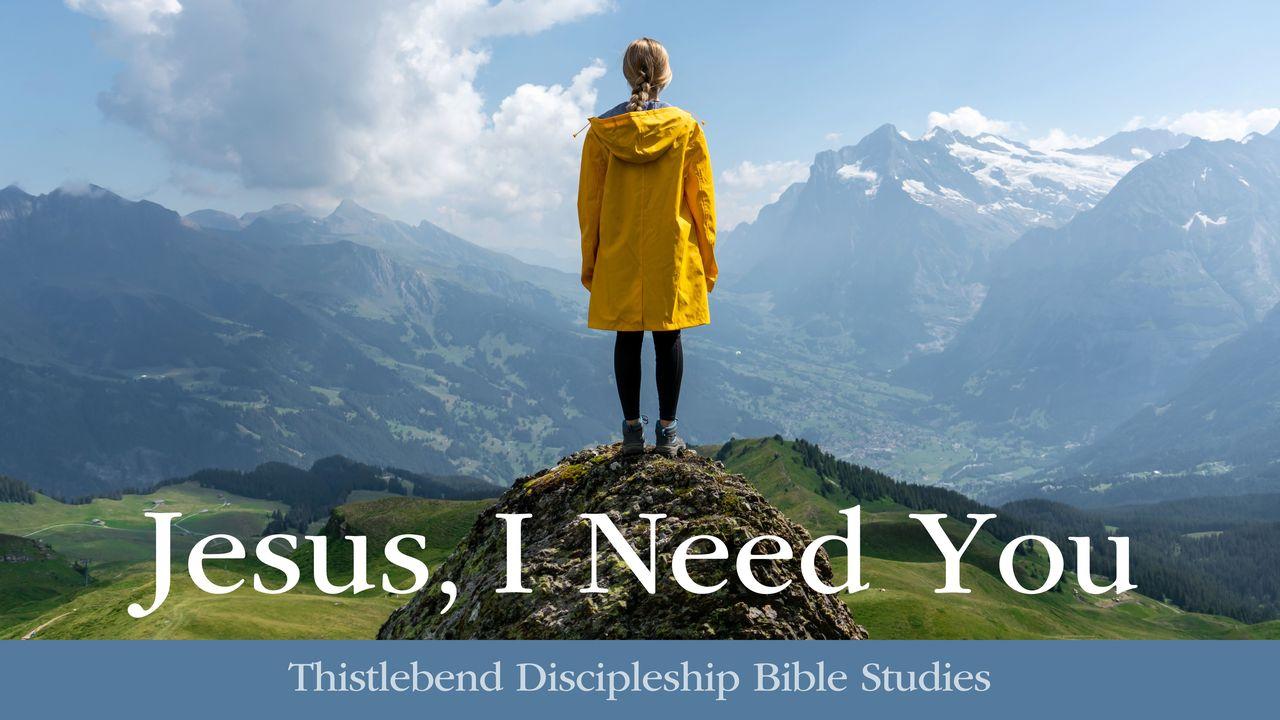 Venture into the depths of the Beatitudes and see your need for Jesus! This is part seven of eight in the "Jesus, I Need You" series by Thistlebend Ministries, focusing on drawing closer to Jesus. The plans in this serie...
About The Publisher