QUIET MOMENT



Read Numbers 12:1-13. What did Miriam and Aaron do? Moses demonstrated meekness. He did not defend himself; the Lord defended him. Will you bow before the Lord and ask Him, "Am I meek? Am I humble?" How do you usually respond?



GOING DEEPER



The word meek is translated gentle and humble as well. Look up the words meek, humble, and gentle in an English dictionary. If you have a Bible dictionary, look them up there.



Meekness is the act of considering others higher than yourself and responding in godliness and kindness regardless of how you are treated. Exercising self-control is definitely a part of meekness. There is righteous anger and there is selfish anger. Many people associate meekness with weakness, but it is actually the opposite. It takes great strength to be meek. The meek person is very strong in character and strong in wisdom. The Lord Jesus is meek: "Take my yoke upon you, and learn of me; for I am meek and lowly in heart: and ye shall find rest unto your souls" (Matthew 11:29 KJV).



In Numbers 12:3 we read, "Now the man Moses was very meek, more than all people who were on the face of the earth." Read Exodus 5-6 and observe Moses' response to difficulty. Notice his honesty and transparency with the Lord, and consider what God has to say to him. Note the response of the people, the response of Moses, and the response of God.



True meekness produces a heart fully submitted to the Lord no matter what He asks, what it costs, or where He leads.



REFLECTION AND PRAYER



Go to the Lord in prayer with what He has laid on your heart. How do you respond when someone continues to do the wrong thing, has completely failed you, or speaks against you or your character? Are you meek?
TAKING THE TRUTH TO HEART AND BRINGING IT TO LIFE
Choose one truth from today and apply it to your heart. Take it with you throughout the day.
About this Plan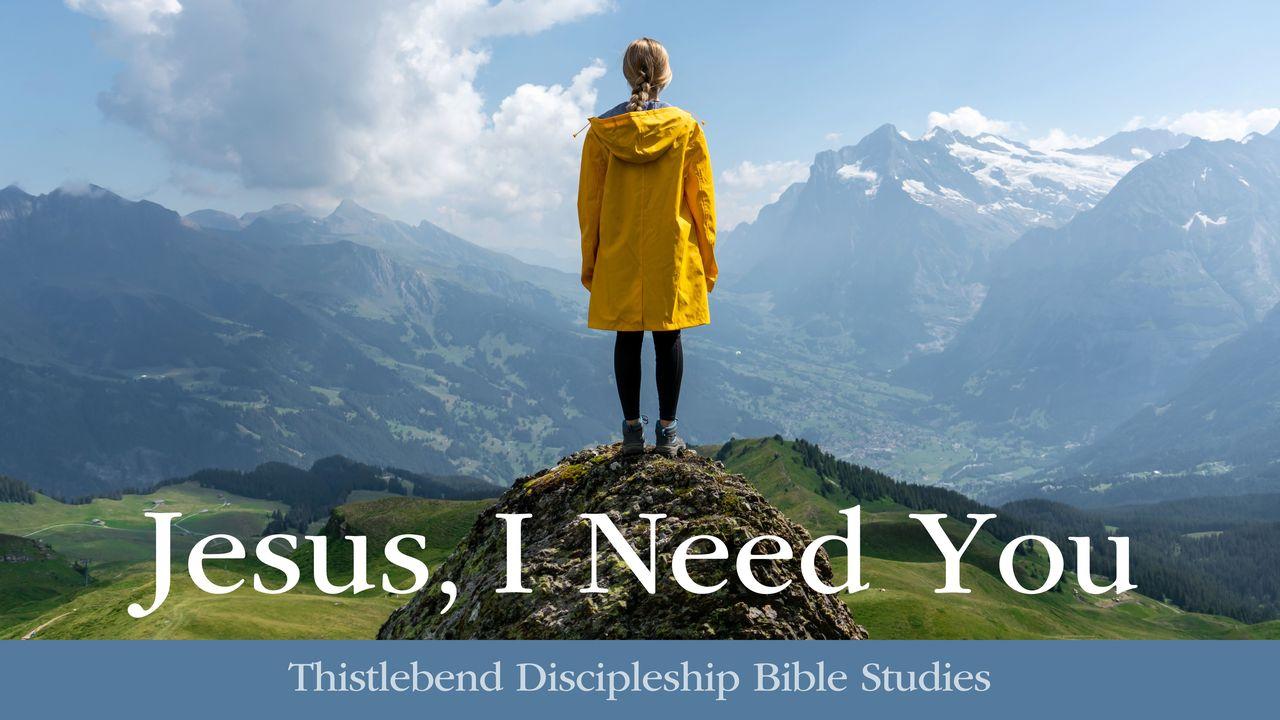 Venture into the depths of the Beatitudes and see your need for Jesus! This is part seven of eight in the "Jesus, I Need You" series by Thistlebend Ministries, focusing on drawing closer to Jesus. The plans in this serie...
About The Publisher