QUIET MOMENT



Ask the Lord to cause you to hunger after Him more and more each day. Allow God's Word to transform your unrighteousness into righteousness.



GOING DEEPER



What do you hunger and thirst after? Do you wake up in the morning starving for your time alone with Him? Do you feel an ache or a longing until you can again spend time with Him in the evening before you go to bed? Do you crave righteousness and despise your sinful actions and thoughts? Are you constantly working towards holiness? Do you believe that righteousness is possible? Do you believe that the Lord can really change you from the inside out? Do you believe that He can cause you to hunger and thirst after Him more than anything in this world?



Listen to the words of David in Psalm 15:1-2 and Psalm 63:1-4. He understands righteousness. He hungers and thirsts after God. He knows the blessing and the fullness for those who seek Him with their all, not just in a casual way.



Read Philippians 1:6. God is the one who holds the power in His hands to transform our hearts and cause us to hunger and thirst for Him, and in Christ He has promised us that He will do it. And we are to use this power that He has made available to us and the tools that He has given to us to live out the Christian life. Read Philippians 2:12.



Where we fix our eyes, where we invest our time and efforts, and where we look for help greatly impacts who we are and what we do. Read Psalm 119:1-6, Psalm 19:7-13, Psalm 119:33-35, and Psalm 119:37-38, 40. What do you see in these passages about the psalmist's thought life and focus? Can you hear his longing and cry for God's Word, God's way, and God's heart?



REFLECTION AND PRAYER



Confess your cravings. Ask the Lord to intensify your desire for Him and His righteousness. And then ask Him to satisfy that desire.
TAKING THE TRUTH TO HEART AND BRINGING IT TO LIFE
Choose one truth from today and apply it to your heart. Take it with you throughout the day.
About this Plan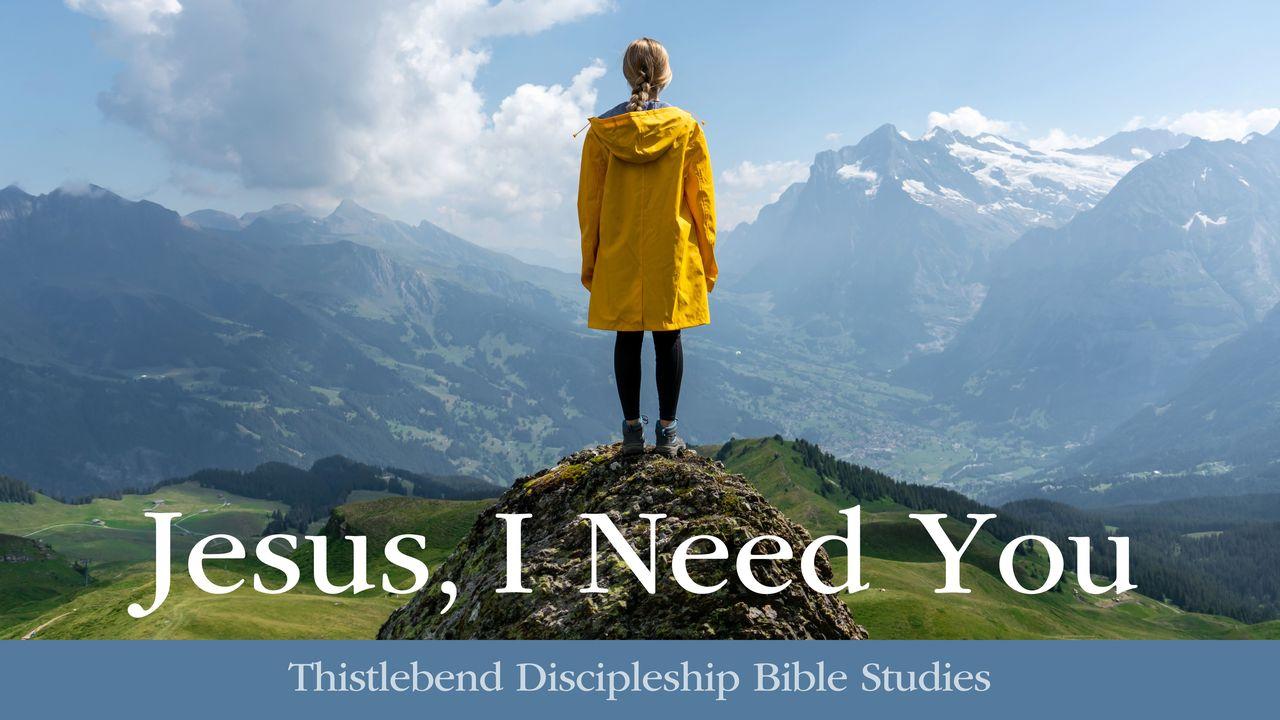 Venture into the depths of the Beatitudes and see your need for Jesus! This is part seven of eight in the "Jesus, I Need You" series by Thistlebend Ministries, focusing on drawing closer to Jesus. The plans in this serie...
About The Publisher