QUIET MOMENT



What does it mean to have a pure heart? And what an amazing blessing to be able to see God! God met face to face with Moses. Do you want that same intimate relationship with God?



What does the Bible say is the way to a pure heart (Ezekiel 36:25-27)?



GOING DEEPER



Pure, absolutely pure. A heart that is not divided or double-minded. A heart that is seeking after God's heart. One of the qualities of holiness is purity. God is absolutely pure and holy. Read through the following Scriptures. What does the Lord say about holiness and/or purity?



Ephesians 5:25-27



Hebrews 9:14



1 Peter 1:13-21



A pure heart produces pure thoughts. We can be standing in the shower and a judgmental thought will come to mind. We get agitated. We put up a wall, knowing that it isn't right. Then we push the thought down and try to ignore it. But the next time we are in the shower, the thought will return. "She is…" or, "They are…" or, "He is so…!" We must be aware of thoughts that are seemingly inconsequential. Instead of pushing the thought away, speak the truth of God's Word at it. And if you tend to dwell on a thought, confess that you are tempted to believe it. What are we instructed to do in 2 Corinthians 10:5?



We want our hearts to want Him, His purity, His focus, His thoughts, and His desires. We can ask with full assurance for Him to give us that desire. He has given you permission to ask and free access to His power and His cleansing.



REFLECTION AND PRAYER



We must watch over our hearts (Proverbs 4:23). If you want to have an abundant, awe-inspiring relationship with God, you have to ask: What is lingering in the chambers of my heart? Read James 4:8. Ask the Lord to search your heart. Is there anything holding you back? If He reveals anything to you, repent. Ask Him to help you see your heart daily and how it responds.
TAKING THE TRUTH TO HEART AND BRINGING IT TO LIFE
Choose one truth from today and apply it to your heart. Take it with you throughout the day.
About this Plan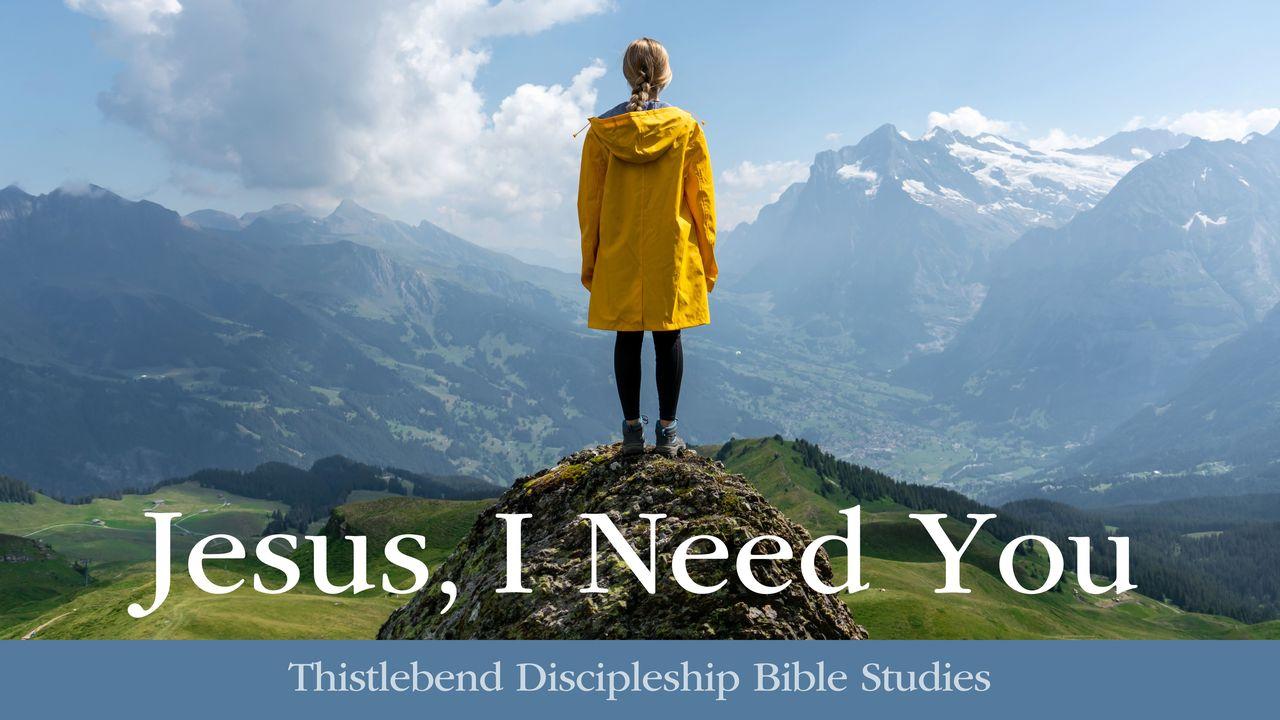 Venture into the depths of the Beatitudes and see your need for Jesus! This is part seven of eight in the "Jesus, I Need You" series by Thistlebend Ministries, focusing on drawing closer to Jesus. The plans in this serie...
About The Publisher