QUIET MOMENT



What is your heart response when somebody drops the ball and you have to pay the consequences? Do you want to make them pay? When your child does the same thing wrong for the umpteenth time, what is your response? What do you do when your husband continues to fall short of the mark? What about you? What does God do when you make the same mistake over and over again? What does His Word say? How much mercy have you received from the Lord?



GOING DEEPER



Read Luke 10:25-37 and Matthew 18:21-35 and observe the characters in Jesus' stories, their responses, and their actions in light of mercy.



1. What is mercy? What does mercy look like when you are interacting with others?



2. Has there been a recent time when you granted someone mercy?



3. When was the last time you received mercy from a family member or a friend? What was that like?



4. Now ask yourself, "Have I experienced God's mercy?"



5. What does Luke 6:36 tell us?



Think through the Beatitudes you have studied so far. How do they relate? Do you see any connection or progression? Read Matthew 5:3-7 and then answer the questions that follow.



1. What does it mean to be poor in spirit?



2. What does it mean to mourn?



3. What does it mean to be gentle or meek?



4. What does it mean to hunger and thirst for righteousness?



5. What do you think it means to be merciful?



6. What are your thoughts about the sequence?



REFLECTION AND PRAYER



Close your day by taking your thoughts to the Lord in prayer. Confess where you struggle the most with granting mercy.
TAKING THE TRUTH TO HEART AND BRINGING IT TO LIFE
Choose one truth from today and apply it to your heart. Take it with you throughout the day.
About this Plan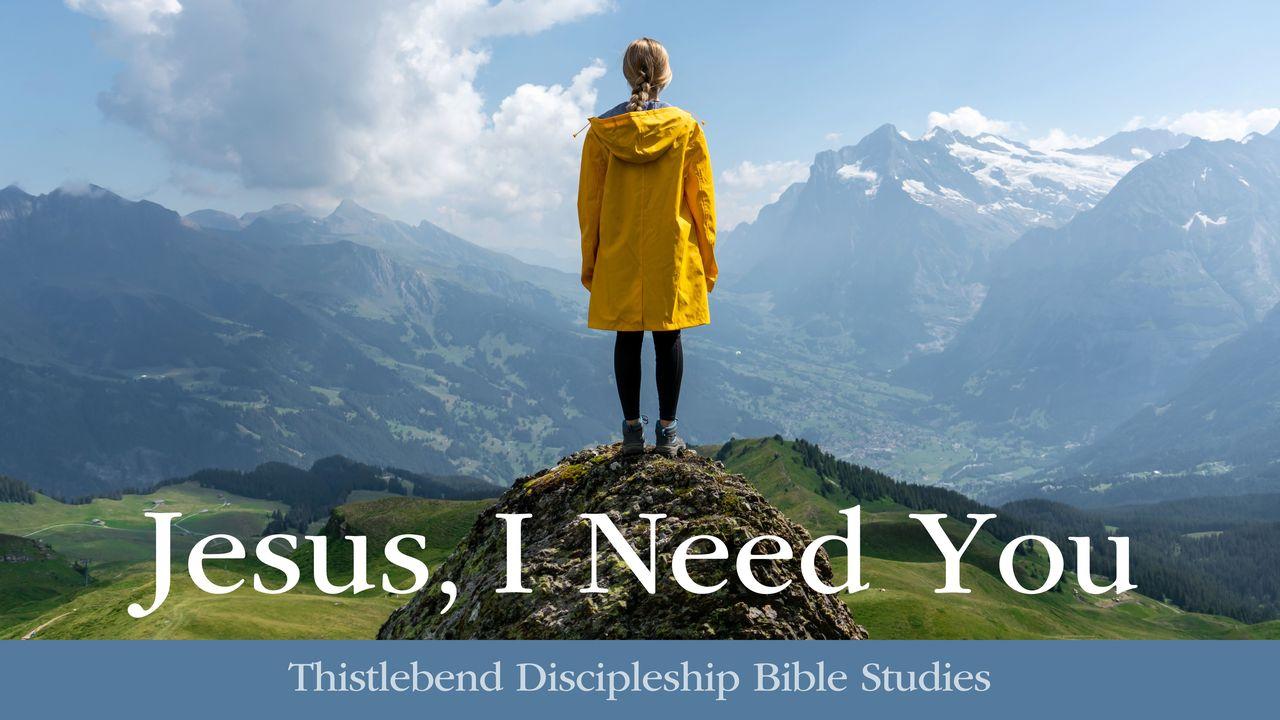 Venture into the depths of the Beatitudes and see your need for Jesus! This is part seven of eight in the "Jesus, I Need You" series by Thistlebend Ministries, focusing on drawing closer to Jesus. The plans in this serie...
About The Publisher