QUIET MOMENT



Jesus sees all of the people, sits down, and begins to teach. We want to sit down right with them and ask the Holy Spirit to help us hear Him. Jesus says the kingdom of heaven is theirs whom are blessed, so this has great significance. When Jesus says that we will be blessed, what do you understand that to mean?



GOING DEEPER



Let's look closely at the word blessed. The Greek word for blessed is makarios. Basically, it means happy. It is a result of having God's kingdom reigning within your heart and having God make His face shine upon you (Numbers 6:24-26). The blessed person has a heart full of Christ and not self, a heart full of His love, His peace, and His hope. The blessedness of the Beatitudes is marked by a fullness in Christ regardless of the circumstances. It describes a world that is available to us as we walk in the footsteps of Christ in the midst of this world and all its difficulty, afflictions, heartbreak, and pain.



How can we experience the blessedness described in the Beatitudes even in the midst of difficulties and afflictions? Read 1 Peter 1:1-9 and James 1:2-4. How do Peter's and James' perspectives help us with this question?



When we are in Christ, we are of the kingdom of heaven, even though we dwell on planet earth. Describe what your day might look like if you began it truly living and following the principle of being in the world but not of it. What would your day look like or how would parts of it need to change? What and who would be your first priority? Who is the king of the kingdom of heaven? Knowing that, who would you want to serve?



REFLECTION AND PRAYER



In your prayers to the Lord, ask Him to lead you beyond your world and deep into the land of the Beatitudes!
TAKING THE TRUTH TO HEART AND BRINGING IT TO LIFE
Choose one truth from today and apply it to your heart. Take it with you throughout the day.
About this Plan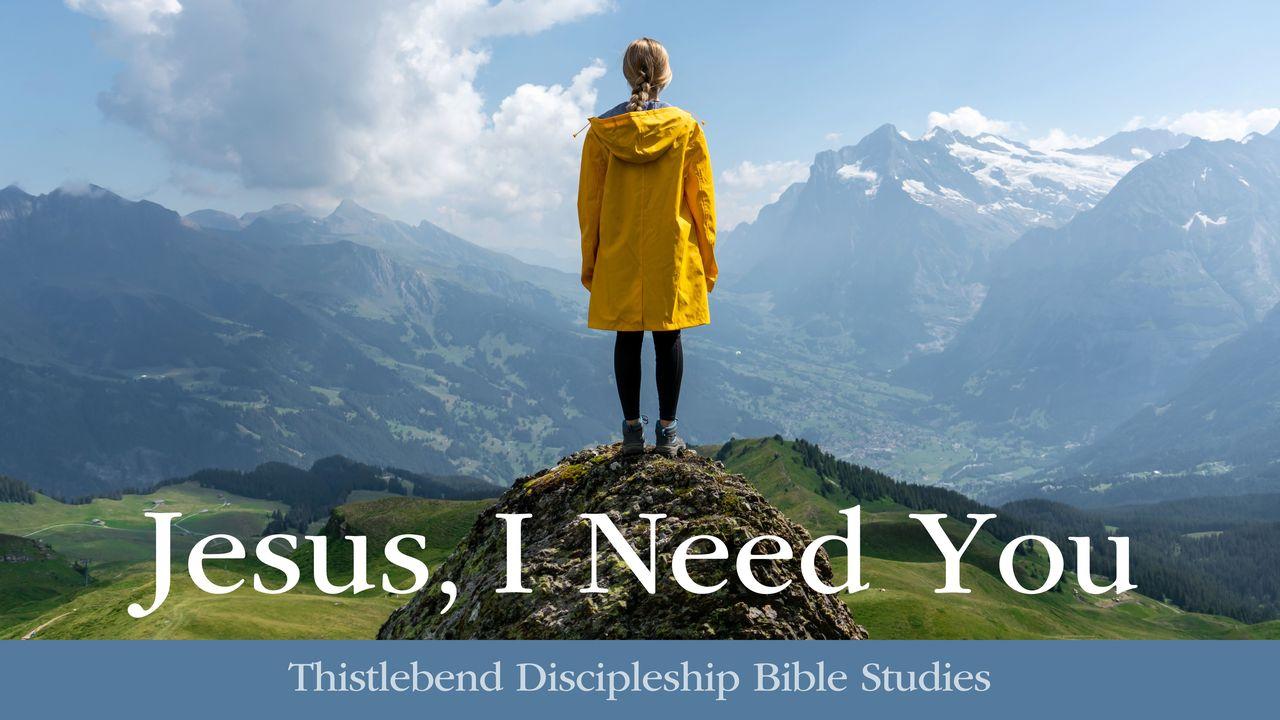 Venture into the depths of the Beatitudes and see your need for Jesus! This is part seven of eight in the "Jesus, I Need You" series by Thistlebend Ministries, focusing on drawing closer to Jesus. The plans in this serie...
About The Publisher