She is poor in spirit, aware she has nothing to bring, utterly dependent on God. She mourns over her sin and the sin of those in the world around her. She is meek but definitely not weak. She hungers and thirsts after righteousness. She is merciful to others even when they severely wrong her. She is pure in heart. She desires peace and seeks it in her relationships. She is persecuted for the message she brings and the righteousness she lives.



Is it even possible to live this way? Yes! Through the power of God! By faith believers of old accessed the all-powerful resources of their mighty God. Like them, we too can accomplish great and unimaginable feats as we follow God by faith, trusting in His power. This can be as simple as learning how to love Him by doing the laundry or loving our spouse and kids. Through the gate of the poverty of spirit we enter a whole new world.



PRAISE HIM



Read Psalm 144:1-3. Praise God for His mighty deeds to perform on your behalf, training and equipping you to live for Him. Oh, that He would even think of us!



ADMIT TO HIM



Lay before the Lord any areas or situations in which you find yourself doubting God's power and faithfulness or where you attempt to "solve" things in your own strength.



THANK HIM



Read Colossians 3:15-16. Thank Him for choosing to save us, for granting us Christ, and for His plan to demonstrate His love for us now and forever.



ASK HIM



Ask the Lord now, in faith, to help you trust Him, to not accept an average faith, and to persevere in living a life surrendered to Him.
TAKING THE TRUTH TO HEART AND BRINGING IT TO LIFE
Choose one truth from today and apply it to your heart. Take it with you throughout the day.
About this Plan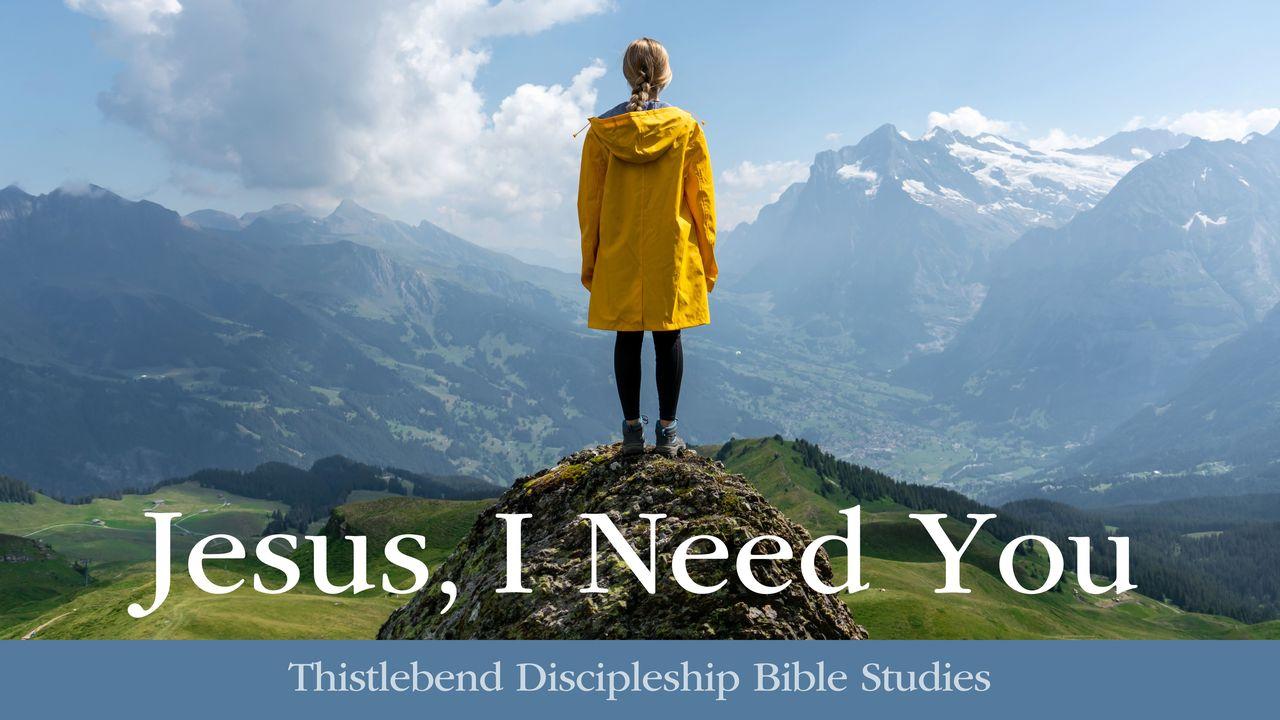 Venture into the depths of the Beatitudes and see your need for Jesus! This is part seven of eight in the "Jesus, I Need You" series by Thistlebend Ministries, focusing on drawing closer to Jesus. The plans in this serie...
About The Publisher