21 Days of Fasting and Prayers: Your Kingdom Come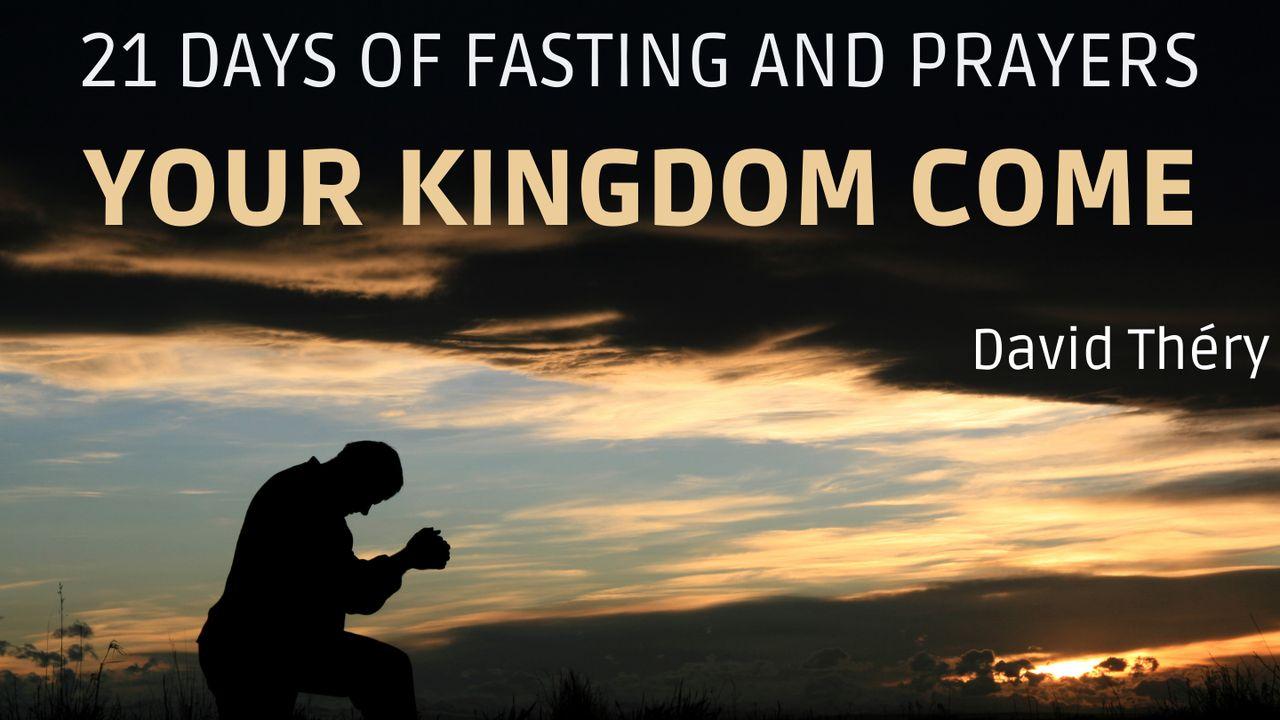 May Your Reign Come in My Heart
"...leave no room for the devil." (Eph 4:27 NBS)
There are only two kingdoms—that of God and that of darkness. The only way to extend the kingdom of God is to do it at the expense of the kingdom of darkness. It's simple; the less Satan reigns in us, the less we believe him, the less we obey him, the more we leave the place to God. We are often unaware of the place the enemy has in our lives. Paul uses the word "topos" in this verse. It is a marked place, an enclosed space. We can give the devil a place in our lives by obeying him, which allows him to reign in us. The Holy Spirit can help us open our eyes to what was hidden or blinding us.
Lord, as I fast and as I set myself apart. I allow the Holy Spirit to probe my heart, showing me what in me must change, what I must renounce, what I must forsake, and for what I must repent. Please open my eyes to every enemy's door in my life. I want to close them in the name of Jesus. Show me the enemy's places in my life so that I may take back the ground for Your kingdom in the name of Jesus.
Probe my heart, Holy Spirit.
I want to end these 21 days changed in Your image, Jesus.
Show me any negligence, show me any disobedience.
Show me what in me, saddens You Holy Spirit.
Open my eyes to Your standards.
Reveal to me Your holiness.
About this Plan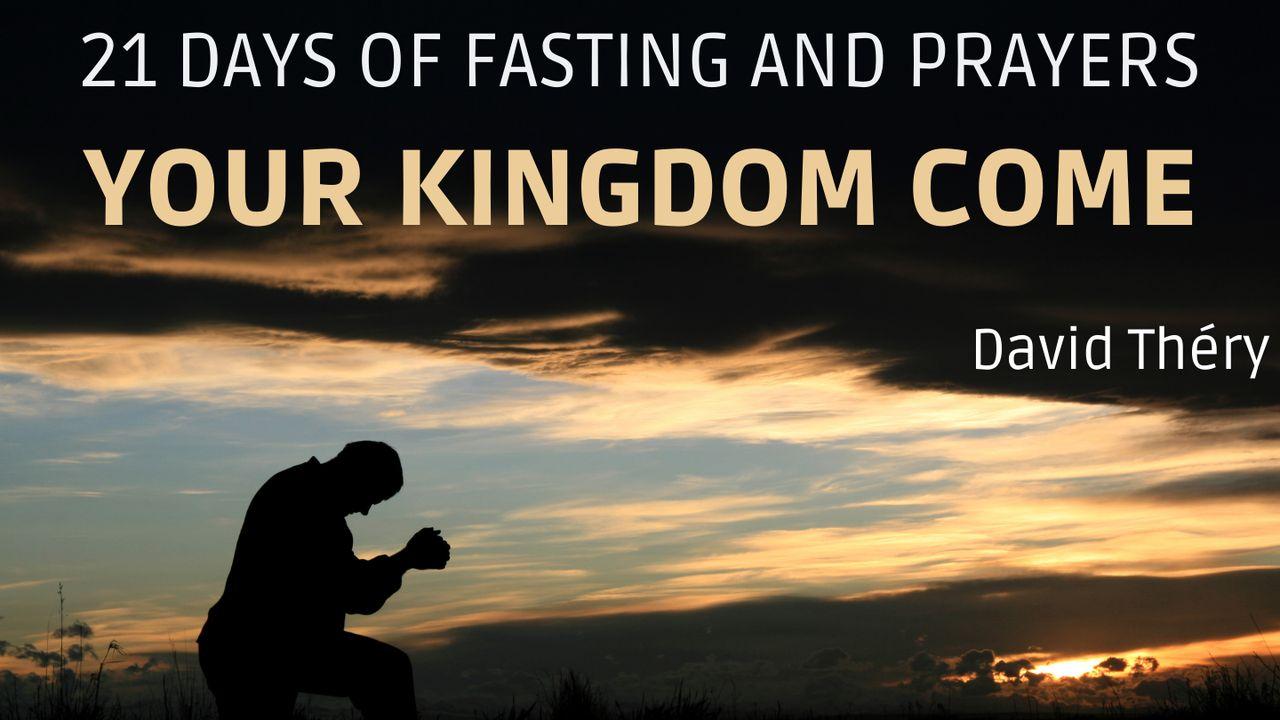 Jesus taught us to pray, "Your kingdom come!". The kingdom of God is a life in which the will of God is perfectly fulfilled. Even more than His presence, His kingdom brings about the permanent manifestation of the nature...
About The Publisher