God's word is one of the greatest tools the believer has today.
It reveals His promises and blessings and contains everything we need to live our Christian lives to the full.
In John Ch. 15, Jesus instructs His disciples that they are to "Abide In Him and that the believer that abides in Him will live a life of faith and fruit, bringing glory to God the Father. Jesus says that believers are branches that are grafted into the vine, Jesus. And, as any branch on any tree you've ever seen, they must remain, so that they can receive the nutrients and life necessary to function properly as branches and bear fruit.
Jesus said, "...without Me you can do nothing." It is impossible for the believer to produce the fruit of the kingdom without a daily, vital, life-giving connection to the Lord Jesus.
Have you ever had moments, or even days, weeks, where you tried to live the Christian life without that connection? Maybe you missed that vital time with the Lord in the morning, or, instead of spending time praying or in the Word, you vegged out after a stressful day. Or spent your God-time on social media? Or just got busy with work and home life? And you find the result is always the same without that vital connection with Him - you begin to dry up.
We face temptations and distractions daily that can cause us to miss out on His best for us. These are things the enemy uses to keep us from enjoying fellowship with God and receiving His Word on a daily basis. God, in His love and mercy, has adopted us into His family through Jesus, and we must maintain our place of being rooted, as a branch, in the Lord. How? Through the meditation of His word, prayer, making time for Him, worship, fellowship with other believers - all for the purpose of growing in a relationship with Him. He loves us, and His desire is always for our greatest good. It can only come and be sustained, by constantly staying rooted in connection with Him.
Will you make time for the Lord so His life can cause you to be full of faith, bearing fruit, and glorifying to God? Commit every part of your life to Him, and commit to Him today?
Here is a short prayer:
Dear Lord Jesus, thank you for loving me. I can trust you with every part of my life. Today I give you my life. I hold nothing back. I confess that I am nothing without you; and I commit to staying rooted in you and to cast away things that draw my attention away from your presence. Forgive me of my sins, thank you that I am forgiven today and am right standing with you because the blood of Jesus cleanses me of sin. Cause me to bear much fruit as I continue to put you first in my life. In Jesus' name, amen.
- Pierre Scott
About this Plan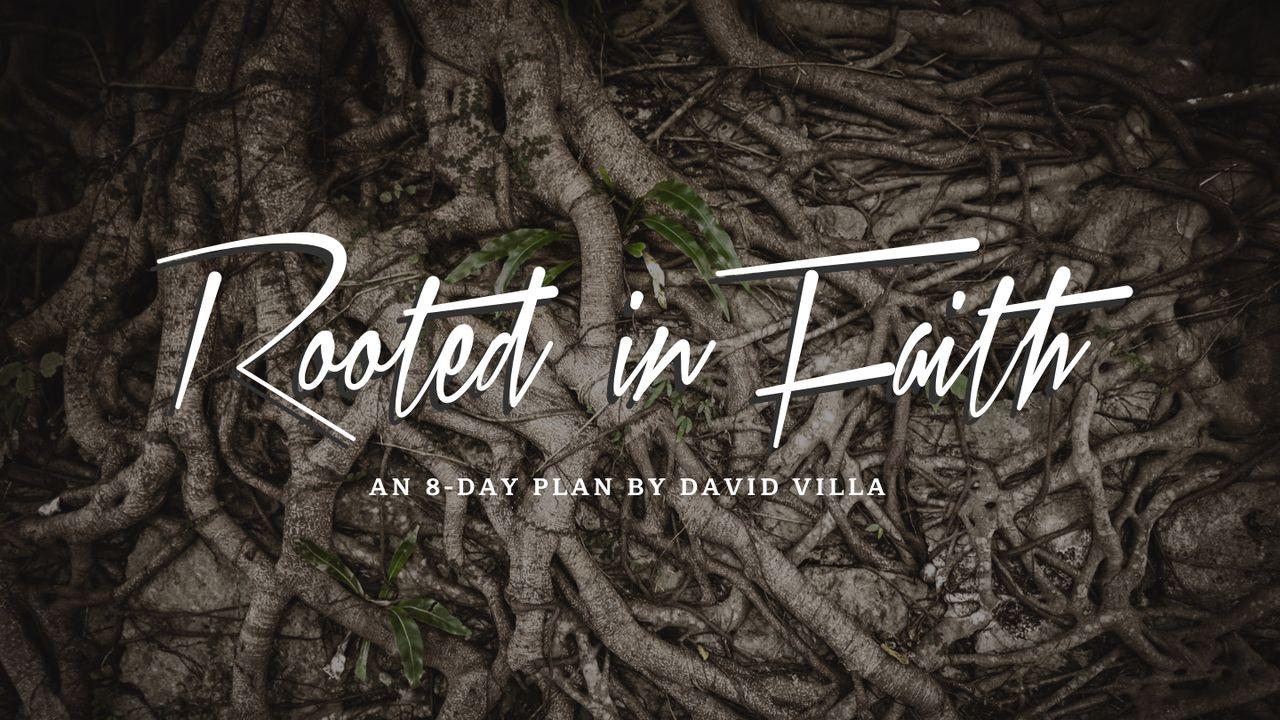 The soil that you take root in will determine how high you grow. In his latest plan, David Villa and the Gamechanger Facebook group discuss the importance of having strong roots in firm, faithful soil. Are you rooted in ...
We would like to thank David Villa for providing this plan. For more information, please visit: https://davidvilla.me
About The Publisher