Are You Connected?
These days, we are connected almost all day long. With our cellphones, laptops, at work at university, even when we play video games we do it online. But if you want to be connected you will need a connection source, in this case, internet or Wi-Fi.
But what would happen if you did not have this source for a day?
Perhaps, you couldn't talk with your family, friends. Or maybe, you wouldn't finish your work or you couldn't answer your emails. You can definitely survive without it, but you will leave something incomplete in that day, in your life. Imagine, if this happened for a whole week, or during a month, or even worst during a year!
It would be chaos.
Now think in your spiritual life.
Which is your connection source?
Are you connected?
Jesus says in his Word that He will remain in us if we remain in Him. He is the vine and we are the branches. We can't live if we aren't connected to Him. It's your decision.
If you let your roots grow down into him, everything will be different. Your faith will grow strong. You will have a grateful heart. This doesn't mean that you won't have difficulties, but being built up in Jesus, nothing can bring us down. He will give you the strength to overcome any situation.
If we are unplugged from Jesus, we are incomplete.
Jesus is always waiting for you, no matter in what situation you are in or if you have been disconnected for a long time.
He is with arms open to hug you. Connect with him. Root in him.
- Mariel Olivera
About this Plan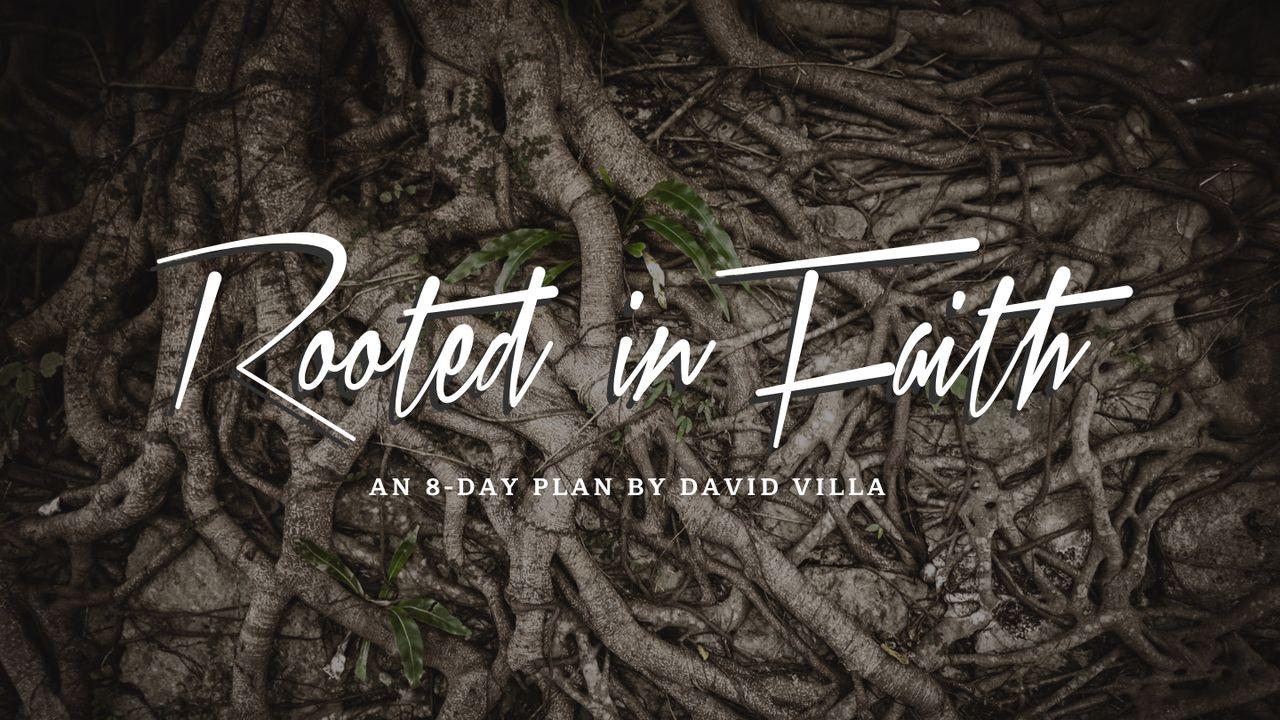 The soil that you take root in will determine how high you grow. In his latest plan, David Villa and the Gamechanger Facebook group discuss the importance of having strong roots in firm, faithful soil. Are you rooted in ...
We would like to thank David Villa for providing this plan. For more information, please visit: https://davidvilla.me
About The Publisher