To be rooted, anchored in, and grounded in faith I think all comes down to creating good habits in your life, as well as adopting a life of a peacemaker.
We are all fearfully and wonderfully made, and God also molded us all out of unique individual pieces of clay.
However, somewhere within that mixture of clay, grew a heavy stain of sin.
Think of it as if Satan himself created a crazy, strange elixir, let's call it temptation, and crashed the Lord's pottery class, only to spike the emotional punch in an attempt to make all of Gods clay drunk with all sinful sensations such as envy, pride, anger, sadness, and hate. Unfortunately, these sinful emotions plague our spirits to this day, forcing us to adhere to those bad habits by default. We are far too easily saddened, hurt, and angered by many things that do not go our way throughout life. We all naturally wish to be happy but are so full of those prideful ways, that we miss out on the Joy of the life that God molded for us all.
So how can we counter this to create good habits in our lives?
To do this will require a courageous effort by us as individuals to push aside our prideful ways, and just adapt to the life that God has made for us. We must create new, and better habits by committing ourselves to life's experiences, no matter what, and learn to develop a level of consistency in doing so. This means constantly willing to live your life regardless of any trials or tribulations, hardships, downfalls, or failures throughout your life journey. How can you create a better, greater habit you may ask? Well, it has been said that habits are created in a 21-day, 3-week span. So, all you have to do is to do the same thing every day, for nearly a whole month. It may seem like a tall task, but if you really, truly desire to change your habits, even if you just spend 5 to 10 minutes a day consistently for 3 weeks, you will be amazed by the change, as long as you commit, anything is possible. So, let's say you want to change your faith in God. May I challenge you to just read one verse of scripture a day, you can really start to experience the true joy that God intended for us to have during our time here on earth, as well as find peace as long as you fill your heart with the goodness of God's Mercy, and become anchored into his wonderful grace that God inherited within our clay in the first place.
- Jason Mulkey
About this Plan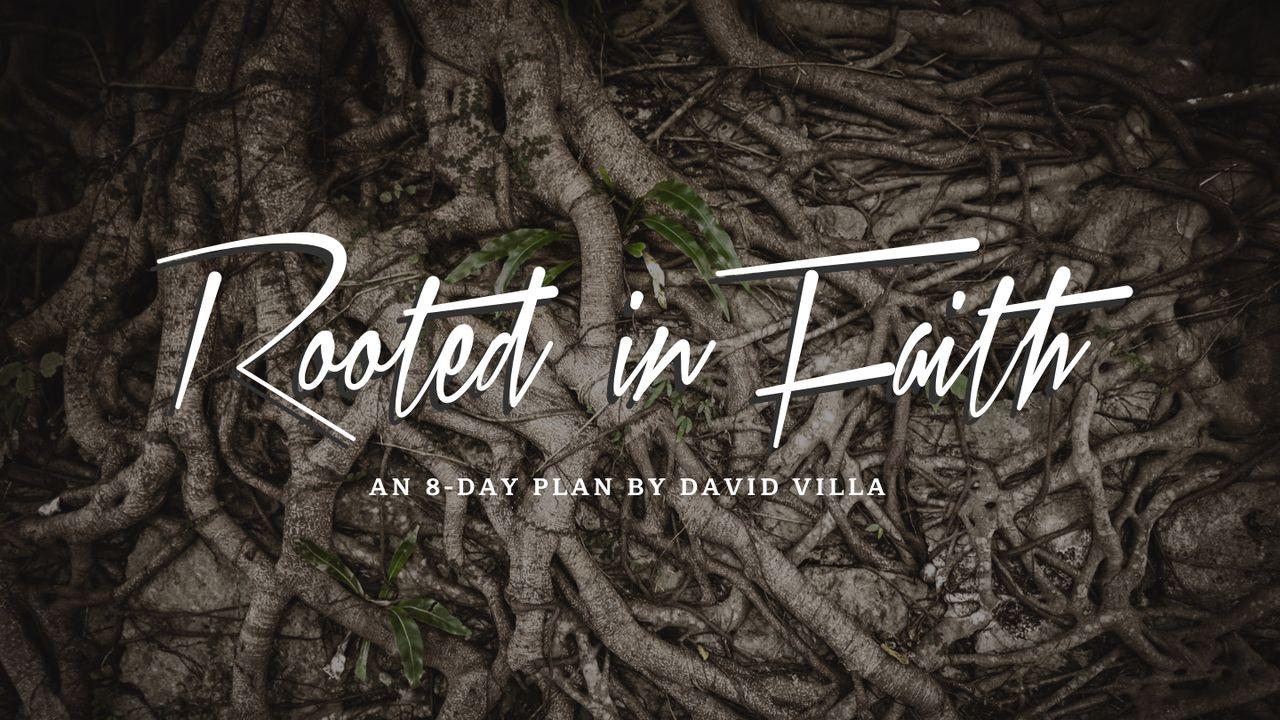 The soil that you take root in will determine how high you grow. In his latest plan, David Villa and the Gamechanger Facebook group discuss the importance of having strong roots in firm, faithful soil. Are you rooted in ...
We would like to thank David Villa for providing this plan. For more information, please visit: https://davidvilla.me
About The Publisher