[Psalms] Be Still And Know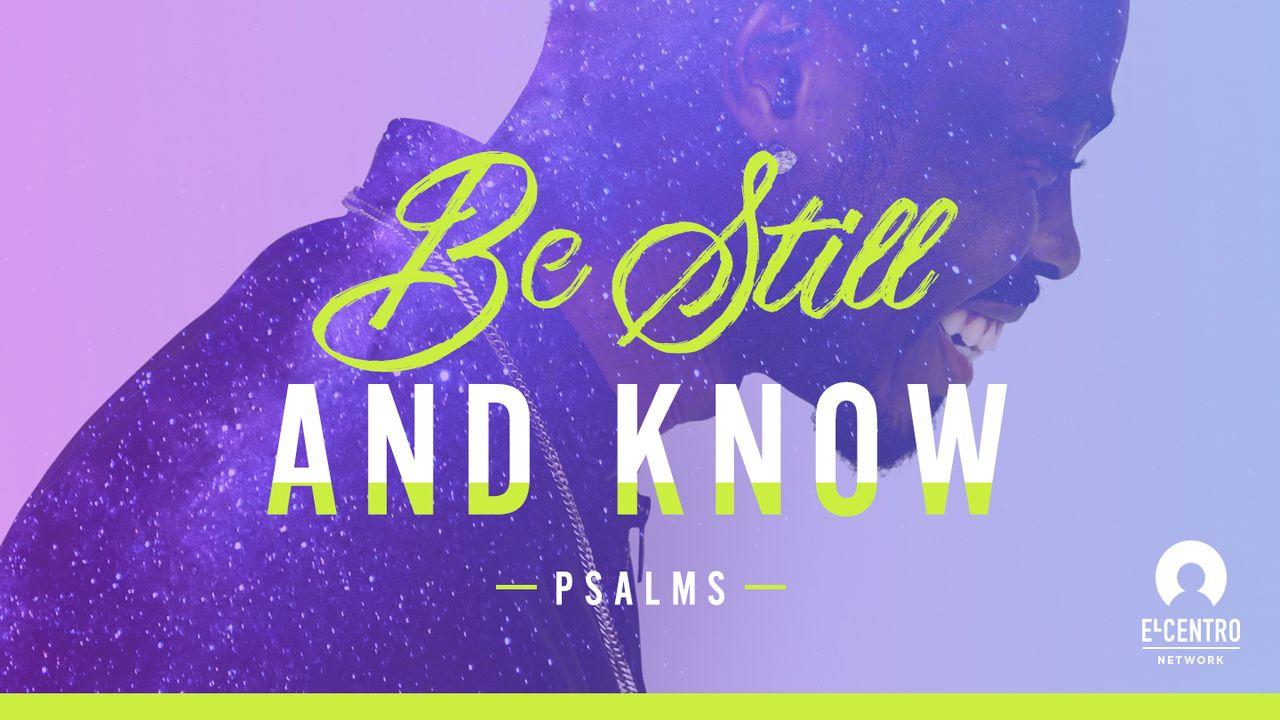 What does it Look Like?
So, what do you do on those Sabbath days?
Well, you take your Bible. You take a book that you are enjoying. You take your journal. You take your headphones. You just get away and tuck away all your other distractions, all your billboards, and buildings that distract you. And you sit with God and you just say, "Lord, I want to know."
I know God, and I know who I am and what I really feel. And knowing who you are and what you really feel and knowing God, let me tell you: In today's society, that is crazy. To actually have emotions and actually understand life a bit—it is crazy.
I want to be that kind of crazy. My kids and my wife need me to be that kind of crazy. I need me to be that crazy because my fears and my phone will wilt my life. Everybody has to put TIME WITH GOD into their discipline because here is what will happen: The exterior pace will rob our interior peace.
When you are able to get that break and that peace, when you are able to let go, to see the sunrise, to step out of the traffic and let God do some work, then, you will rest in the Gospel.
What is salvation but resting in God?
Lord, I rest in Your finished work in the cross. I rest in Your blood shed for me. I rest in what You have done in my life. I want You to use me, God. I want You to empower me. Amen.
I challenge you to put TIME WITH GOD on your schedule. You will be blessed. Allow God to still your life and your heart. Then Psalm 23 will become a reality for you: "The Lord is my shepherd. I shall not want. He makes me lie down in green pastures. He leads me by still waters and He restores my soul."
Please look for the next plan of the Psalms Series called: Why We Need to Sing.
We adapted this plan from: Click Here
About this Plan
The Psalms are about lifting up praises to God. Psalms also bring comfort to man. That is what is great about the Christian life: When we praise God, He comforts us. When we are comforted, we praise God. So, it is this w...
About The Publisher