[Psalms] Be Still And Know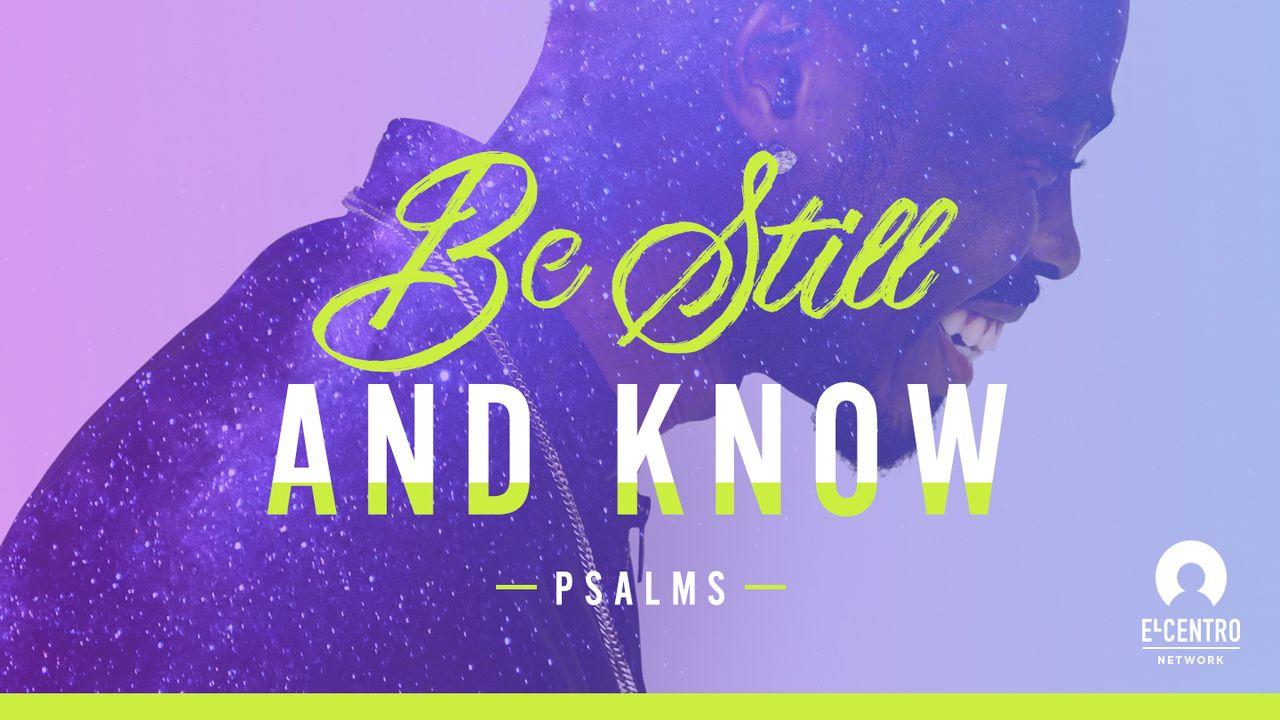 Get to Know God
God wants to deepen your relationship with Him as well. Stillness deepens our relationship with God. Psalm 46:10 does not just end at, "Be still." It is not transcendental meditation. It is not a Caribbean vacation. "Be still and know that I am God." It is a spiritual discovery. It is Christianity. It is saying, "Lord, I want to know You and I want to get to know You better."
Be still. Cease striving. Be still. Stop fighting.
I love The Message translation to "Be still": Step out of traffic.
Step out of traffic and take a look up. See the sunrise. See the beauty of the Lord in the heavens—what God is able to do. Our stillness lifts Him higher because now we are still before Him. Now we are able to see Him lifted up.
I want to walk in depth in my life. So I put the phone aside, and the computer up. I quit running errands and sit with Him, allowing Him to speak to my heart so that I can really understand what I am feeling. What am I really going through? What am I really joyful about? What am I really hurting about?
Be still and know that He is God. And then it says: "He will be lifted up and exalted in the nations."
He will be exalted in the world. Missions begin with stillness. Our world will be different, not with us doing something about it, but by us sitting still. True prayer.
I wonder if God sometimes thinks, "If y'all would just get out of the way, I could do so much more. Y'all are asking me to bless your ideas. Why don't you come discover my idea? My idea already has my blessing and my purpose. My idea has your parenting and your marriage in its hand. My idea has your singleness in its hand. As long as you keep trying to give me your ideas to bless, you're going to miss it. Just let me rise the sun in your life. Let me set it in another chapter. And when you walk the floor at 2 in the morning, let me be the one that you'll hear say, "Be still and know that I am God. And then I will be exalted in your world."
About this Plan
The Psalms are about lifting up praises to God. Psalms also bring comfort to man. That is what is great about the Christian life: When we praise God, He comforts us. When we are comforted, we praise God. So, it is this w...
About The Publisher