[Psalms] Be Still And Know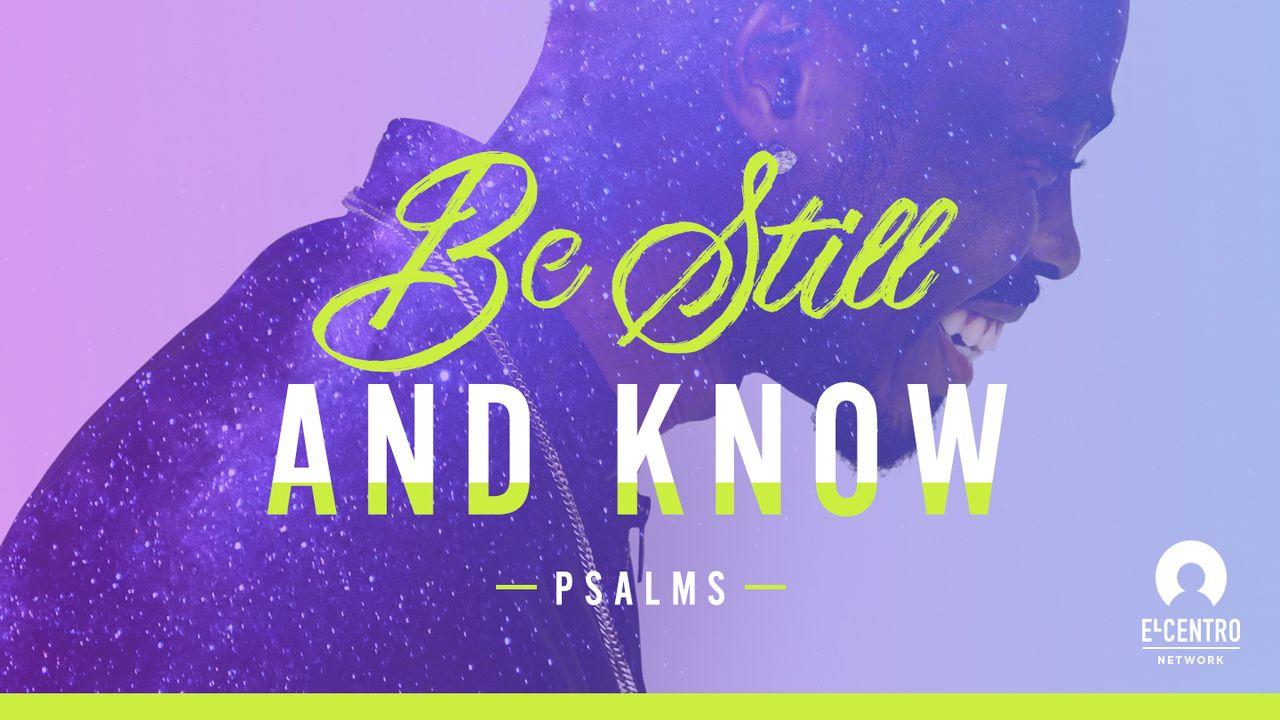 Our Goal
Knowing God is the goal. That is what exalts Him in the nations and in the world so that He can do His work because we understand who He is. Our stillness lifts Him higher. How do we get still? It happens daily, weekly, monthly, or quarterly. Daily, we spend time with the Lord. Weekly, we have what is called a Sabbath.
We begin with this: Desire. Do you want to walk with God at a deep level? Do you really want to know what is going on in your heart and in your life? Do you want to know that He is God? Is it really a desire?
There are three words that have become so special to me. I learned them from a book: "Love is Stronger than Death," by Peter Kreeft.
"Stranger. Enemy. Friend."
Here is what it looks like:
Stranger: "Oh, going to church… I should go more."
Enemy: "Oh, I don't want to go this week. It's raining."
Friend: "I love being a part of the Kingdom of God and the people of God."
Being still…
Stranger: "Oh, I'd love to have some time where I could really think and ponder."
Enemy: "I'm bored. Let's go to the mall. Let me check my messages. What else is going on?"
Resting…
Stranger: "Boy, I wish I could have time to just rest."
Enemy: "Oh, I don't like this quietness."
But, if you break through those enemies, you get to the Friend. Breakthrough happens with stillness.
"Oh, yeah. I need to give… Oh, man. I don't know if I really want to give that much… Ah, I could think of nothing greater to do than the friend of giving."
"Oh, I should go on a mission trip and make a difference in somebody else's life… Oh, but I sure love my pillow… Oh, goodness, to go around the world and tell people about the Lord? What a joy and what a pleasure."
I tell you, as an extrovert of all extroverts, I have loved and finally learned to become a friend of solitude. And I am an extrovert full tilt. It was a stranger for years in my life. It was an enemy because I had FOMO: Fear Of Missing Out. "What's everybody else doing?" Solitude is a friend now.
About this Plan
The Psalms are about lifting up praises to God. Psalms also bring comfort to man. That is what is great about the Christian life: When we praise God, He comforts us. When we are comforted, we praise God. So, it is this w...
About The Publisher