[Psalms] Be Still And Know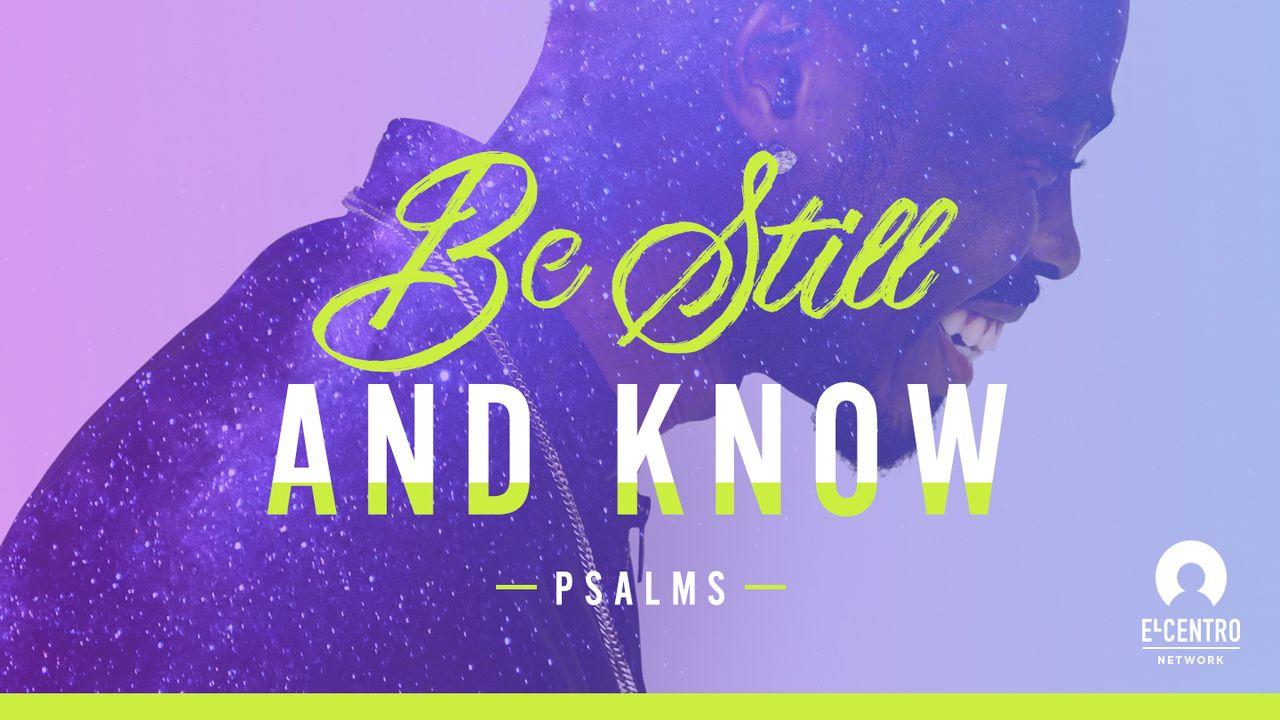 Deepening our Hearts
Have you ever been on vacation and when you come home you need a vacation from your vacation? That happens because we never really stop to rest. We need to have a sabbatical mindset where we let our heart rest. We can have a Sabbath day to get away from everything and rest to really think about our life.
Stillness deepens our hearts and our lives; it deepens who we are. Stillness deepens our relationship with God; it deepens our relationship and understanding of the weariness, the joy, the hurt, or the anger that we have when we really, really reflect.
My wife's grandmother turned 100 years old. We celebrated her 100th birthday, which was absolutely amazing. My family and I were sitting in the living room with Oma, as we call her, when I saw this pillow on her couch and it had Psalm 46:10: "Be still and know that I am God."
I said, "Oma, would you tell me the story about this pillow?"
She said, "Oh, yeah. I remember when Opa (grandfather) got diagnosed with cancer. He went to sleep that night and he acted like he wasn't worried about a thing. I walked the floor all night long, worried about him having cancer. What would happen? What would take place? And then, in that midnight hour, as I was just walking the floor praying, I heard this verse in my mind: Be still and know that I'm God. Be still and know that I'm God."
She said, "There's no way it could be anything else but the Lord speaking that to me. I didn't even know the reference of it or where it was. I just knew I'd read it somewhere before. Be still and know that I'm God. I heard that verse and then I got into bed and I slept like a baby."
God will deepen your heart. The deepness and peace of the Lord come not just at two in the afternoon, it comes at two in the morning. It does not just come at the celebration of the 100th birthday party; it comes when the cancer diagnosis has been given.
Oma is a hundred years old, and she has walked with that truth ever since: Be still and know that I am God.
About this Plan
The Psalms are about lifting up praises to God. Psalms also bring comfort to man. That is what is great about the Christian life: When we praise God, He comforts us. When we are comforted, we praise God. So, it is this w...
About The Publisher