[Psalms] Be Still And Know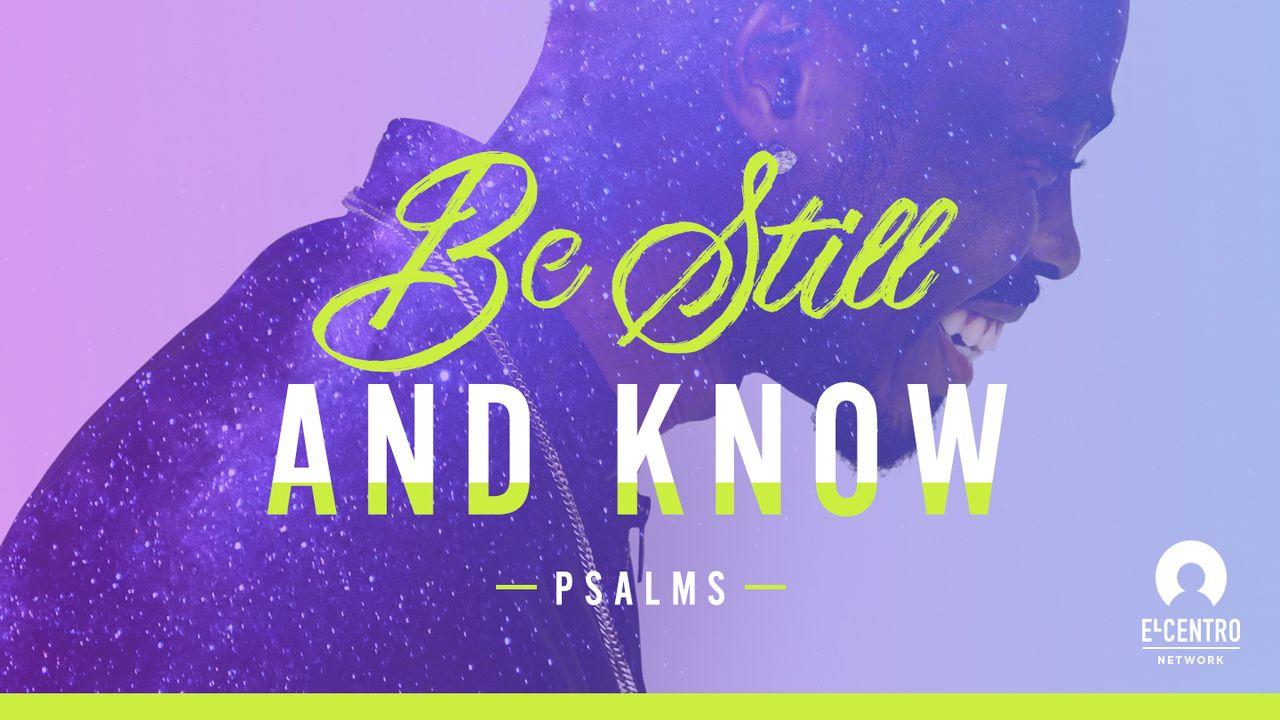 Being Still
Stillness deepens our hearts and our lives. Deep people are still people. All the same, when Monday morning comes, we are going to hit the pavement running because we have a lot of work to do. There is a rhythm to our lives—an ebb and a flow. There is a "put the pedal down" and a "tap the brakes." There is a neutral, park, reverse, and a drive in our lives.
Many of us are caught with the pedal down in 'drive' and we never rest or slow down. I am not talking about one email, but a hundred emails. It is not one project at work, but a hundred projects at work. It is not one busy day, but a hundred busy days in a row. It is not one phone call or text message, but a life of phone calls and text messages.
Stillness is what we need because we need to deepen our hearts to deepen our lives. When we really get still, we finally begin to understand who we are and what we are really feeling.
One of the reasons we do not want to be still is because deep down we do not want to face what we are feeling inside. Maybe our anger, our hurt, our wounds, and our fears are too deep. If we slow down or get really still, then we have to look at that sunrise in the face and we are not only going to see the beauty of it but its brightness as well. The brightness of stillness reveals in our hearts what we are thinking, feeling, and going through.
Many times, we get so busy and we keep the noise and the adrenaline flowing because we do not really want to deal with what is going on. If we just keep going and going, then we do not have to deal with "it." We do not have to see the brightness of the sun. We can glance up and see the beauty every once in a while, but not the brightness.
What do you really think about the things of God? What are your thoughts about your purpose in life? The hurry and the worry will keep us from recognizing God's thoughts toward us.
Deep people allow stillness to happen so that they can truly see what they are feeling and thinking, and understand who they are. Let's learn to be still.
About this Plan
The Psalms are about lifting up praises to God. Psalms also bring comfort to man. That is what is great about the Christian life: When we praise God, He comforts us. When we are comforted, we praise God. So, it is this w...
About The Publisher