[Psalms] Be Still And Know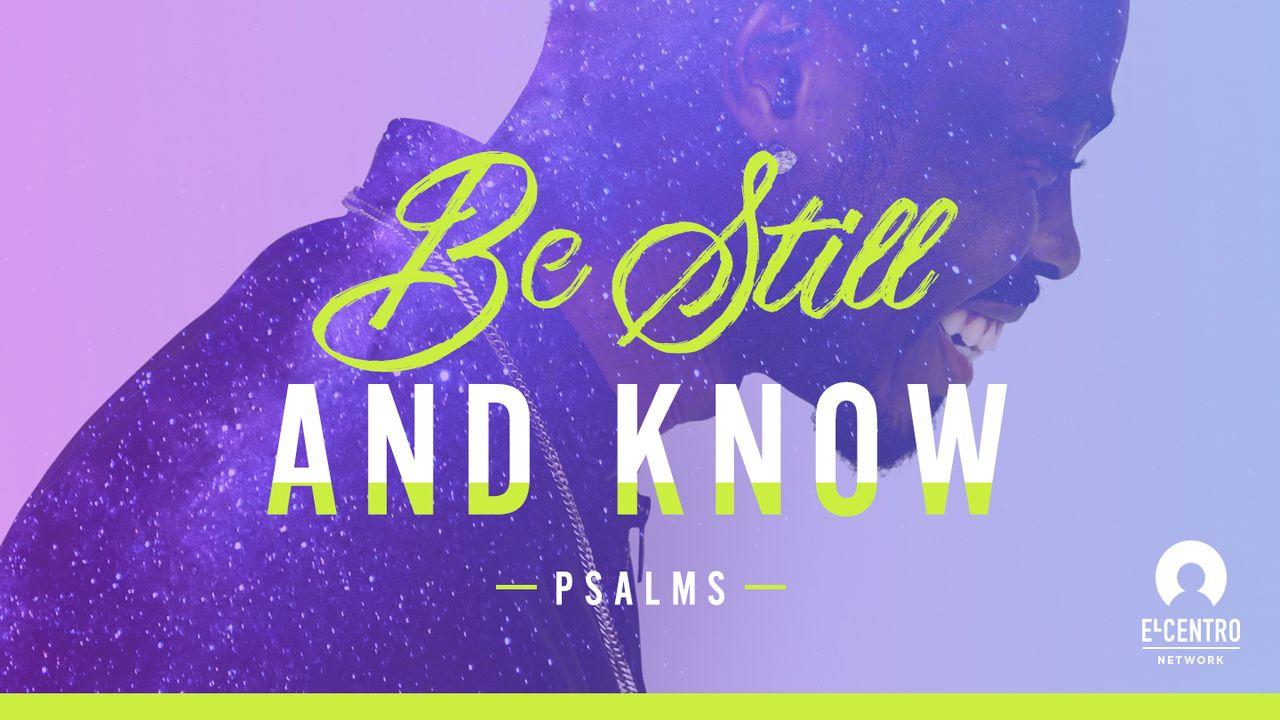 Stillness is a Discipline
Stillness is something we all need to learn in our life.
The first thing to do is to have a great desire for it.
Second, we move to the application of it with discipline. We begin "daily." This week, start small. Fifteen-minute time with God. Just spend time with the Lord.
Maybe spending time with the Lord is very familiar to you. Just let that be a part of your sabbatical heart, to just rest each day. Then take that fifteen-minute time with God and move it to a week. That you may say from your heart, "You know what, Lord? I really desire to have a Sabbath day with you."
Personally, my Sabbath is not Sunday. This is the biggest workday of my week. When I Sabbath on another day and just rest, it restores my soul. It does not mean you cannot do things, or be a part of things. Just do things that refill you. You might be thinking, "Oh, if I could just Sabbath for a month." Let me tell you that you would not know what to do with a month if you do not know what to do with an hour, a week, or a day alone with God.
Next, let that sabbatical heart happen on the Sabbath day. Honor the Sabbath and keep it holy. It is the only one of the Ten Commandments where the word "holy" is used. And I bet, across our city, the Sabbath is the biggest Ten Commandment that we break. And we are wilting and dying. We have not seen a sunrise or sunset of the Lord, or the beauty of the heavens of God, in a long, long time.
Daily, weekly, and then ultimately—and this takes a lot of discipline—quarterly or monthly. Monthly is what I choose to do. Quarterly is what may work for you.
What if you gave God your heart the same way you give 40-60 hours a week to work every week? Put it on the calendar because guess what? If you do not put it on the calendar, it will not happen. I have it on the calendar every month that I spend a day with the Lord. And, in that time, do you know how many things battle for that day? I mean, when I put 'TIME WITH GOD' on the calendar, it doesn't matter, everything is battling for that day. Persevere and break through that enemy.
About this Plan
The Psalms are about lifting up praises to God. Psalms also bring comfort to man. That is what is great about the Christian life: When we praise God, He comforts us. When we are comforted, we praise God. So, it is this w...
About The Publisher