ADVANCE: A Revival Devotional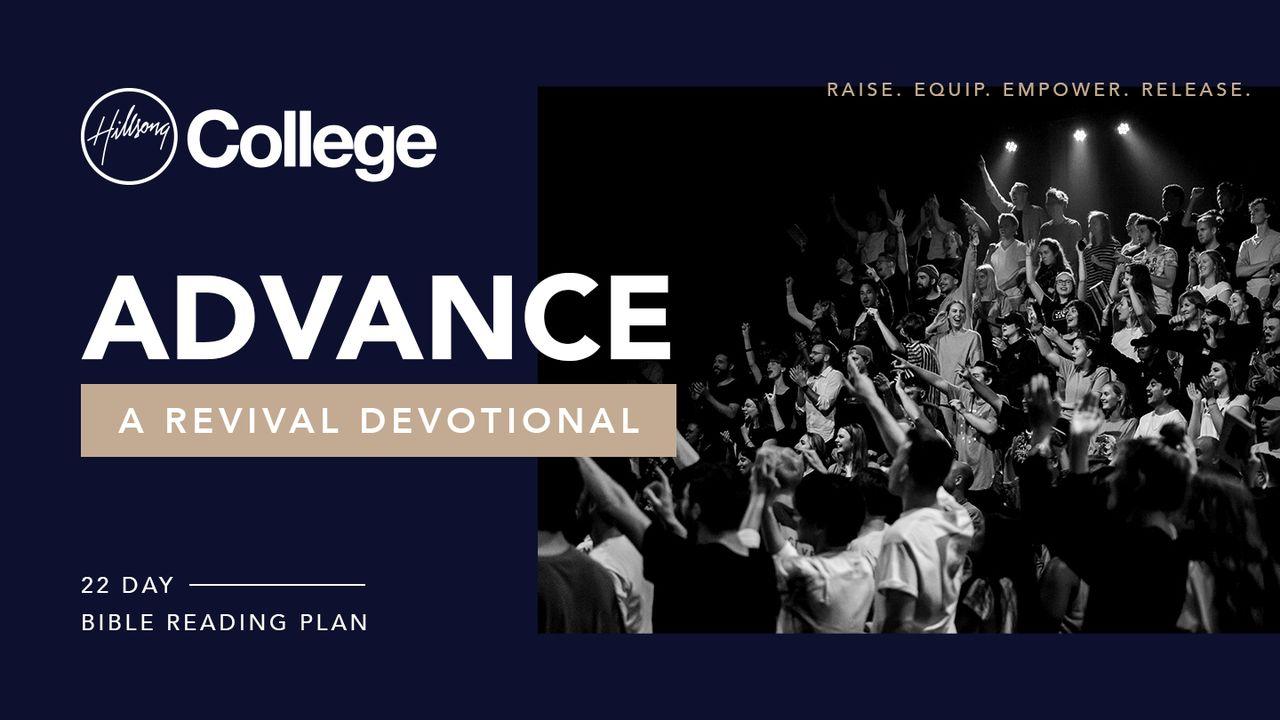 The Great Commission is a stake-in-the-ground call for the church that leaves no room for doubt or confusion. The command is simple: make disciples. It gives us both an action and a desired outcome. It's something to work towards, something to keep us persistent and keep us on track. So why is it that we find discipleship so difficult to advance in?
Because we do it with people. And people are messy.
There is no prescription or script for a perfect discipleship program. There is no A-Z manual or detailed sub-clause that guides us each step of the way. All we've got to work with is 'make disciples'. But we can use this. We can add to it our creativity, passion, and wisdom.
If we are helping people grow closer to God, stronger in faith and deeper in community then we're on the right track. If we're helping them advance in faith, prayer and relationships then we're on the way to fulfilling this great commission: one country, one city, one congregation, one coffee, and one conversation at a time.
Indeed, that's the only way that we can.
Advancing is one step at a time.
Discipleship is one step at a time with others. Advancing is growth, development and intentional steps forward. Discipleship is all of that alongside another. Advancing is reaching, challenging, fighting and storming heaven. Discipleship is that in intentional community. When we truly understand the purpose of advancing, we'll bring people on the journey and discipleship will come naturally.
When we truly understand the purpose of discipleship, advancing is our only option.
Action Questions:
The Great Commission is focused on discipleship, not just evangelism. How are you engaging with this?
Who are some people you're currently discipling and how are you helping them advance in faith, community and their relationship with God?
Prayer: "Lord, strengthen me in this journey of discipleship. I pray that you would give me wisdom as I dive into discipling people. Holy Spirit, give me power. I pray that all that I do would be rooted in my relationship with you."
About this Plan
In this 22-day devotional, we will be unpacking the Bible to help people advance in their personal lives, relationship with Jesus, and ultimately help advance the kingdom of God. This devotional will help equip people to...
About The Publisher