ADVANCE: A Revival Devotional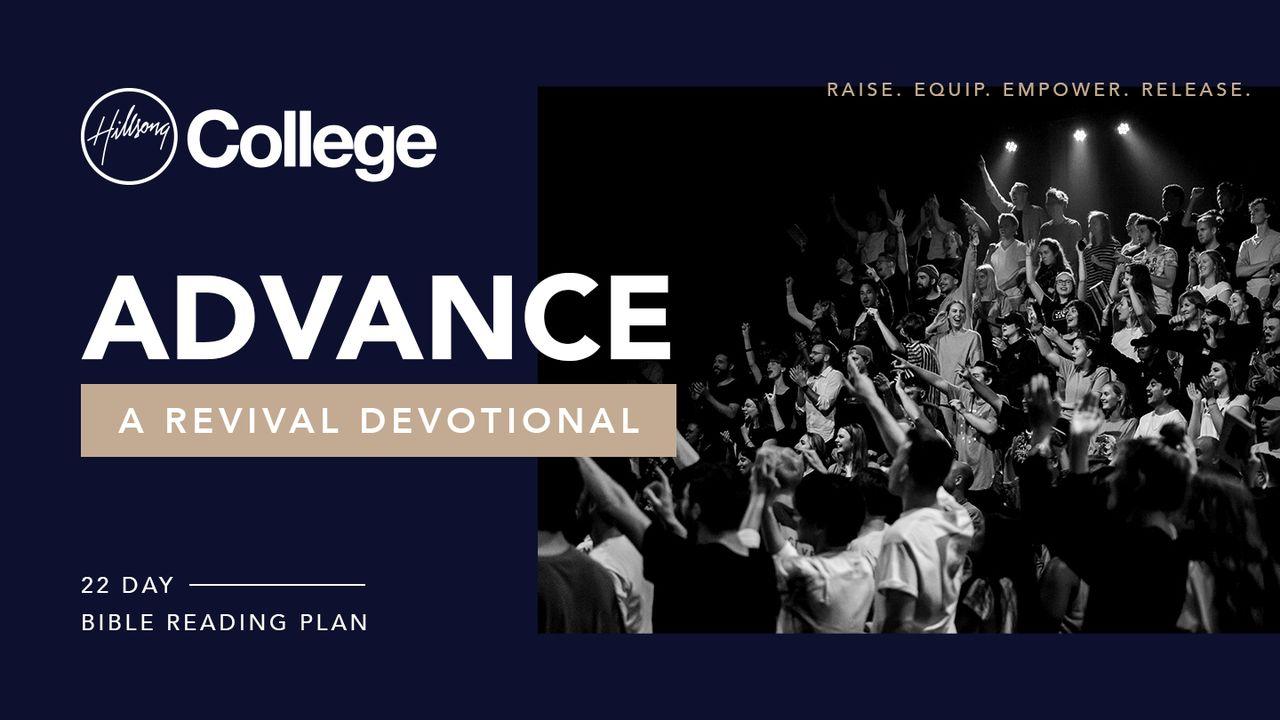 "Simply knowing the Word of God builds conviction in your life. The strength of your convictions shape your choices and your choices shape your life." - Lee Burns, Hillsong College
Caleb and Joshua are two people of great conviction who stood their ground in the face of opposition. When the Israelites were fearful of what stood between them and the promised land, Caleb and Joshua stood on the promise. Numbers 13:30 [NKJV] says, "Then Caleb quieted the people before Moses, and said, 'Let's go up at once and take possession, for we are well able to overcome it.'" God declared that the Israelites would enter into the promised land, and when faced with what seemed impossible, only Caleb and Joshua saw through the natural circumstances to what God would do miraculously.
Conviction must be followed by action.
Caleb and Joshua trusted God in His promise and acted on it. Despite facing challenges that they could not overcome in their own strength, they knew that if they relied on God they would succeed and win.
Caleb's actions were based on his convictions. When faced with challenges, it will be your convictions that carry you through to the promises of God.
When you hold fast to your conviction and trust that God will fulfill His promises, it doesn't matter what opposition you face. Acting upon your convictions is essential to seeing growth and development in any area of your life.
Do not be discouraged, but hold fast to your convictions. Through this, you can break through any opposition and, just like Joshua and Caleb, see the promises of God.
Action Questions:
What are some areas of your life that you have strong conviction?
What is one thing that you are convicted about where you need to take action?
What convictions can you set that are God-driven convictions?
Prayer: Father, I pray that You would convict me in areas of my life that I need growth and development. Help me to follow through in these convictions so that my actions may be fruitful. Thank You that You always fulfill Your promises and I can trust Your word.
About this Plan
In this 22-day devotional, we will be unpacking the Bible to help people advance in their personal lives, relationship with Jesus, and ultimately help advance the kingdom of God. This devotional will help equip people to...
About The Publisher