ADVANCE: A Revival Devotional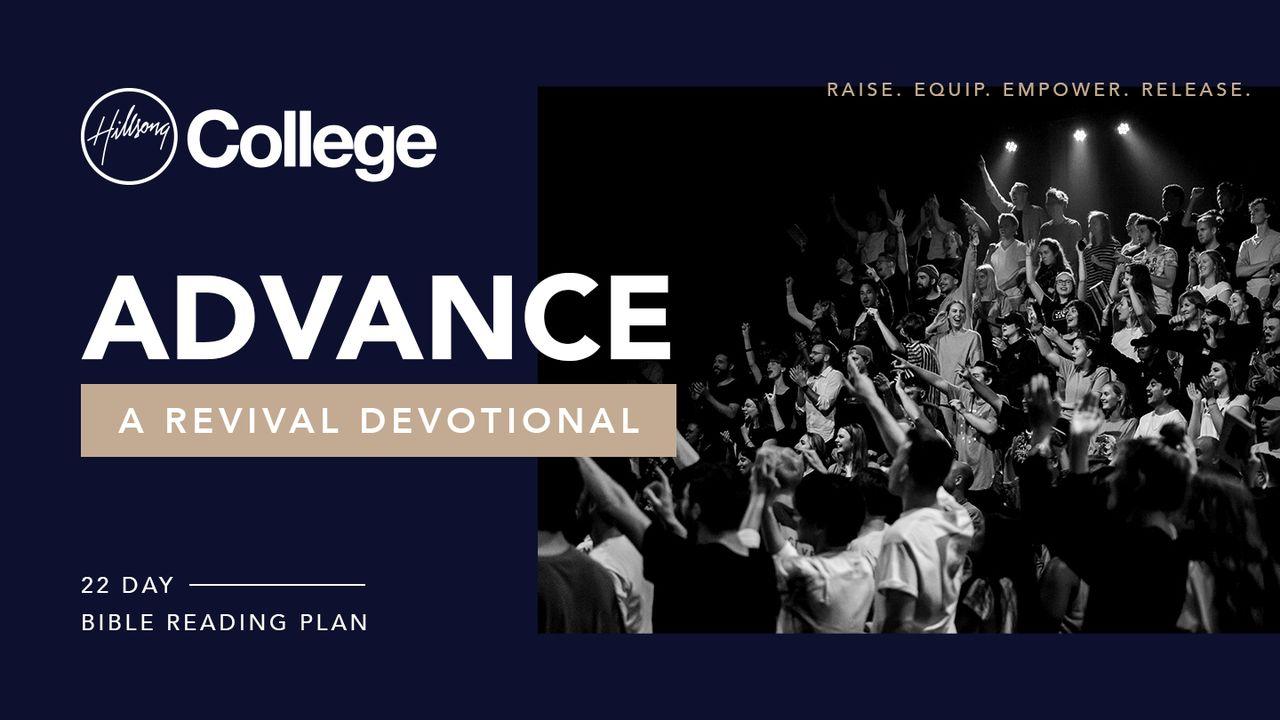 When is the last time you heard a great story? Stories are the lifeline that keeps history alive and that breeds hope for the future. Books, movies, theatre productions, and television shows all tell stories that have a way of captivating our hearts. There are stories all throughout the Bible that give us insight on how to live a prosperous God-driven life. Jesus used stories all the time to help people recognize who He truly was. Ultimately, stories are powerful vehicles through which people connect with truth.
The truth is, everyone has a story to share! You have a testimony to proclaim! It is impossible to live and have no story to tell.
1 Peter 3:15 says we should always be ready to share our story, our experience, our testimony. Too often we belittle our own testimony because we think it's too broken - or it's not broken enough - but what you need to hear is this: There is no hierarchy in testimony. There is no special formula. There is only power in your testimony. God uses every story to show people who He is.
If you want to move forward in your walk with Christ and advance the kingdom of God, one way to begin is by sharing your testimony with the people you do life with. Step out and tell people what God has done in and through you because ultimately, evangelism is about connecting your story to HIS story. God will reveal himself through your story.
Now you get to take the courageous step to advance and tell your story!
Action Questions:
What value do you place on your testimony?
How does your story connect to God's story?
Who is one person you could share your story with this week?
Prayer: "Lord, thank you for my story. Thank you for allowing me to participate in your story. I pray that you will help me see opportunities to share my testimony with someone. Holy Spirit, be with me as I share my life and all that God has done in me with the people I'm surrounded by. Amen."
About this Plan
In this 22-day devotional, we will be unpacking the Bible to help people advance in their personal lives, relationship with Jesus, and ultimately help advance the kingdom of God. This devotional will help equip people to...
About The Publisher