ADVANCE: A Revival Devotional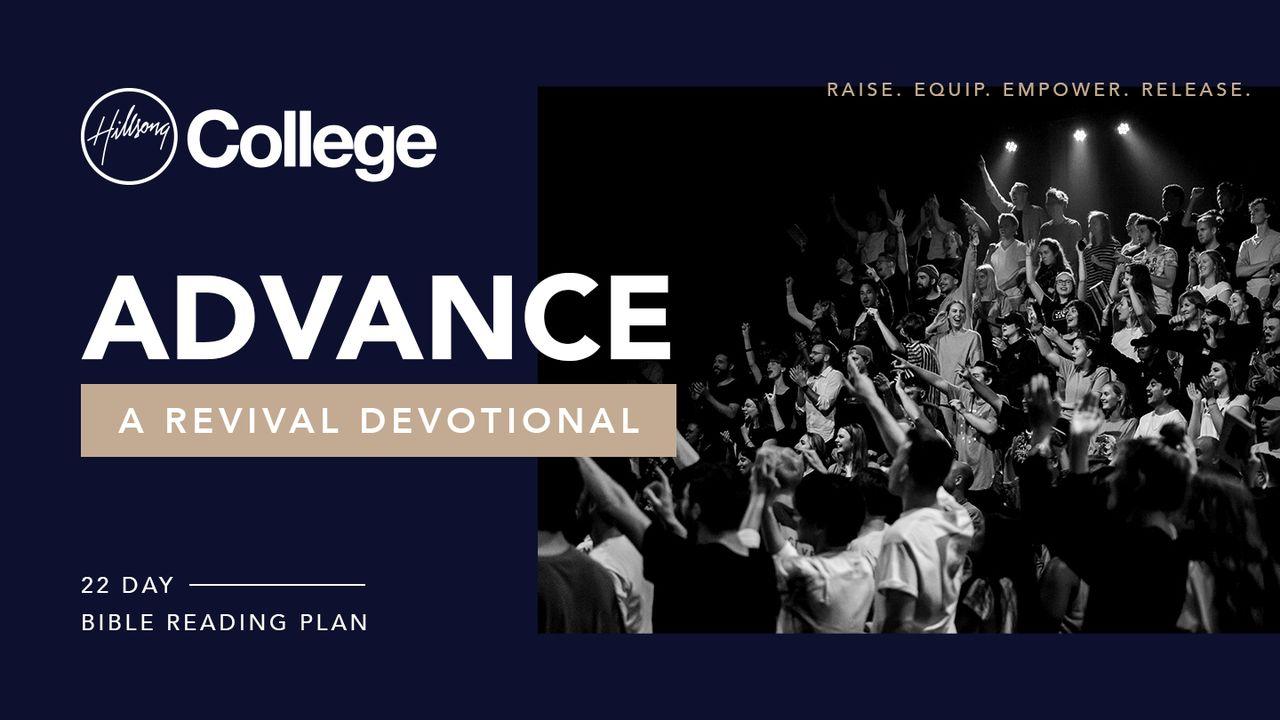 Let's think for a moment, about the Temple. The temple for Israel was a sign that they had made it. They had entered the promised land, they had made it their own, they had permanent houses, the king had his palace and God was finally given a place to permanently dwell with them. The temple was the place where the Israelites could encounter God. A place to worship and meet with God.
Fast forward many years later, we get to Acts chapter 2 where God's spirit came down over the believers of the time. It was a moment of fulfillment, power, and holiness. With the Spirit having been poured out on all believers, we are now the temple. In order to encounter God, there is no need to travel to a building. You can encounter God by visiting with one of His followers.
Here is the question: What does it look like to be filled with the spirit?
Galatians gives us a clear picture. As we allow the Spirit to grow in us, we become loving, joyful, peaceful, patient, kind, good, faithful, gentle and self-controlled. This is what encountering God looks like! God is eager to grow this fruit in your life.
In order to grow this fruit, gardening is important. Fruit grows in good soil where no weeds are tolerated. Anything that hinders you to have a good relationship with God is a weed. The closer we become with God the more the fruit will grow and become visible. Be patient with yourself and with others. Growth doesn't happen overnight. Advancing in the fruit of the Spirit takes time, but it is worth the harvest!
Action Questions: What fruit of the spirit will you choose to advance in?
Prayer: "Holy Spirit, grow your fruit in me. Jesus, I ask that as I become more like You that others are able to encounter You through the fruit of my life. Amen."
About this Plan
In this 22-day devotional, we will be unpacking the Bible to help people advance in their personal lives, relationship with Jesus, and ultimately help advance the kingdom of God. This devotional will help equip people to...
About The Publisher