Fear Not! A Journey From Fear To Freedom
You Are Not Alone
"One night the Lord spoke to Paul in a vision: 'Do not be afraid; keep on speaking, do not be silent. For I am with you, and no one is going to attack and harm you, because I have many people in this city'" (Acts 18:9–10, NIV).
The Lord Himself gave Paul some encouragement in this vision to keep doing what he was doing. He was preparing Paul for what he was going to face very shortly afterwards. Just two verses later we are told, "the Jews made a united attack on Paul and brought him into court" (Acts 18:12, NIV).
Sometimes when the going gets tough, and you feel like you're in the battle all alone, it's easy to get discouraged. The prophet Elijah felt that way, telling God, "I am the only one left, and now they are trying to kill me too" (1 Kings 19:14, NIV). God assured Elijah he was not in the battle alone, but that He had reserved seven thousand good men who would also fight the good fight. Jesus gave Paul this same assurance: he was not in this alone.
The Lord wants you to know you are not alone either. Whatever life is throwing your way today, you are not alone. You may remember the story of Shadrach, Meshach, and Abednego who were thrown into the fiery furnace because they refused to bow down and worship the golden image King Nebuchadnezzar had erected. The king not only had them thrown in the fire, he had the furnace turned up seven times hotter than usual. These three men were tossed into the fire, and the king said to his advisers, "Look! I see four men walking around in the fire, unbound and unharmed, and the fourth looks like a son of the gods" (Dan. 3:25, NIV).
I hope you see in this story that God doesn't promise we won't get tossed into fires and storms in this world. What He does tell us is that we won't have to go it alone. "The Lord himself goes before you and will be with you; He will never leave you nor forsake you. Do not be afraid; do not be discouraged" (Deut. 31:8, NIV).
If you know what you are doing is the right thing, do not be afraid; you are not alone. "Blessed is the man who perseveres under trial, because when he has stood the test, he will receive the crown of life that God has promised to those who love him" (James 1:12, NIV).
Prayer: Help me, Lord, to not live in fear of the future storms, but to always look for You when I find myself in one. I thank You for not letting me face them alone. May I draw strength from Your promise that You will never leave me nor forsake me. In Jesus name, amen.
About this Plan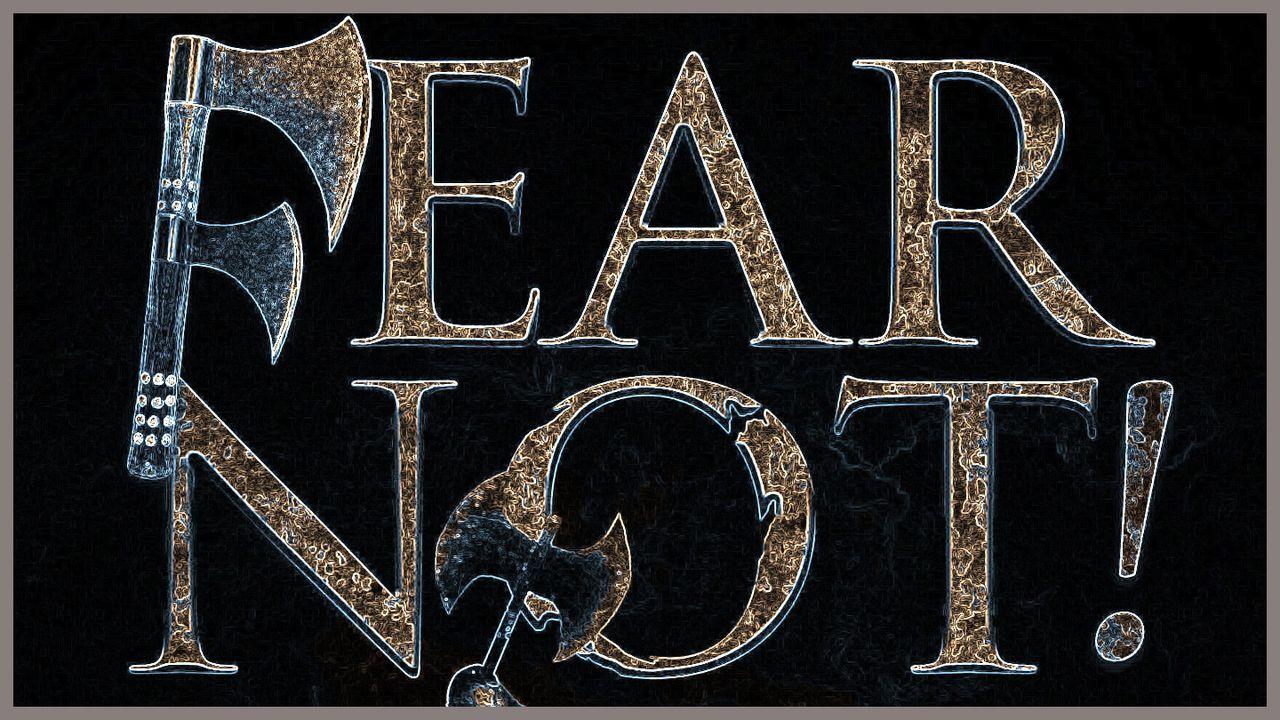 What has fear stolen from you or your loved one? Fear is a dream killer, and if left unchecked, it will keep you from walking in your destiny. The Good News is … God, in His word, reveals everything we need to know to to...
About The Publisher