Fear Not! A Journey From Fear To Freedom
Do You Have a Light?
"The Lord is my light and my salvation—whom shall I fear? The Lord is the stronghold of my life—of whom shall I be afraid? When evil men advance against me to devour my flesh, when my enemies and my foes attack me, they will stumble and fall" (Ps. 27:1–2, NIV).
Have you ever had to walk at night in total darkness without a flashlight, no moonlight, and no streetlights? It is not only eerie, but it can be a little dangerous if you cannot see where you are going and are not aware of what obstacles are in front of you.
Spiritual darkness is even more intimidating; wandering around having no sense of direction in your life. The Lord does not want you wandering in darkness. He knows it is dangerous, and that is why He left us an eternal light—His word. "Your word is a lamp to my feet and a light for my path" (Ps. 119:105, NIV). So next time you find yourself stumbling around in spiritual darkness, reach for the Light.
David said the Lord was not only his light, but also his salvation. To have salvation, you have to have a Savior. God sent us a Savior. "For the Son of Man came to seek and to save what was lost" (Luke 19:10, NIV).
If you find yourself in a helpless or hopeless situation today, there is help and there is hope, and His name is Jesus. Jesus said, "I am the light of the world. Whoever follows me will never walk in darkness, but will have the light of life" (John 8:12, NIV).
There is a theoretical question out there: does darkness exist? The answer is no. The reason is that darkness, in reality, is the absence of light. You measure darkness by the amount of light present. When Jesus shows up, darkness must flee. You do not have to live life in darkness. "Though I sit in darkness, the Lord will be my light … He will bring me out into the light; I will see his righteousness" (Mic. 7:8–9, NIV).
David said, "He guides me in paths of righteousness for His name's sake. Even though I walk through the valley of the shadow of death, I will fear no evil, for You are with me" (Ps. 23:3–4, NIV). When you have a Savior, when you have His word, when you have the Lord, whom shall you fear?
Prayer: Jesus, may my light shine and be a reflection of You alive and living in me. Help me to stay plugged in and illuminate Your glory. As long as I stay close to You, the light source, I have nothing to fear. In Jesus name, amen.
About this Plan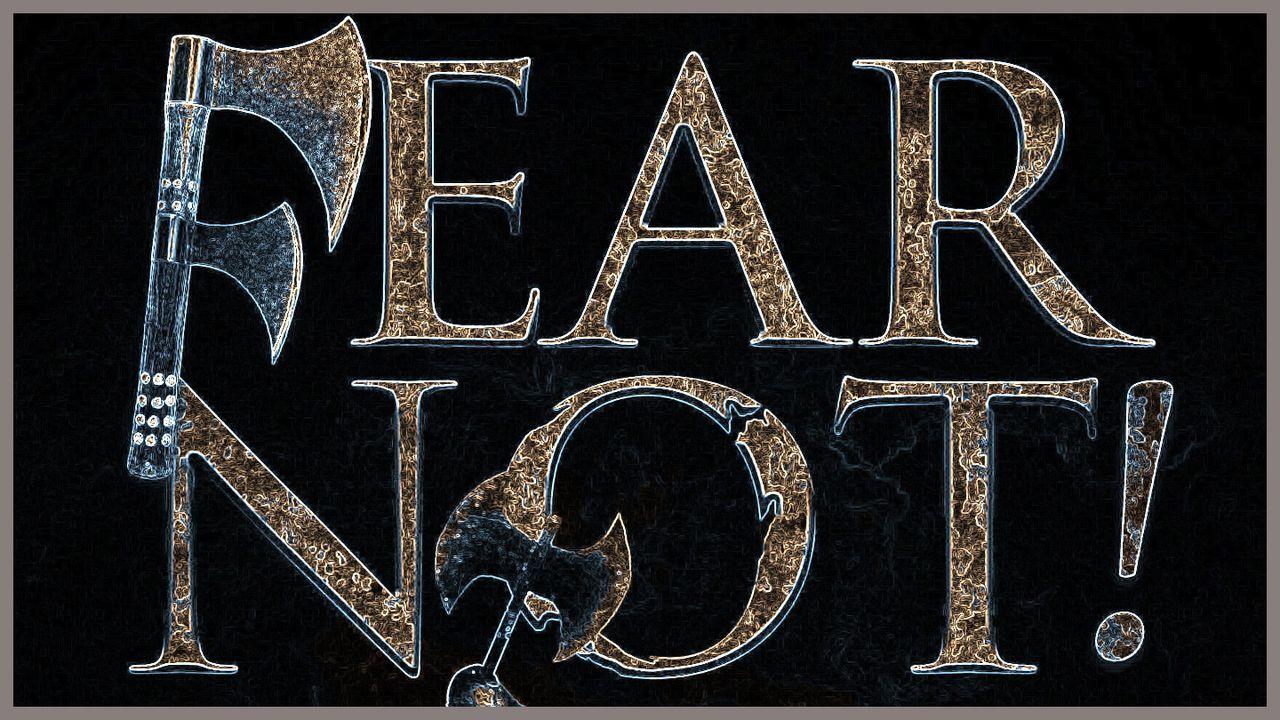 What has fear stolen from you or your loved one? Fear is a dream killer, and if left unchecked, it will keep you from walking in your destiny. The Good News is … God, in His word, reveals everything we need to know to to...
About The Publisher