Fear Not! A Journey From Fear To Freedom
It Ain't Over Till …
"While Jesus was still speaking, some men came from the house of Jairus, the synagogue ruler. 'Your daughter is dead,' they said. 'Why bother the teacher any more?' Ignoring what they said, Jesus told the synagogue ruler, 'Don't be afraid; just believe'" (Mark 5:35–36, NIV).
The synagogue ruler received a bad report that his daughter had just passed away, and there was no need to bother Jesus anymore. What was Jesus's reaction? He ignored what they said. It doesn't mean the report was false; He just didn't let it impact His plans. He could have told Jarius, "If only you had come to me earlier." But neither time nor distance nor even death are beyond Jesus's pay grade. Jesus has no boundaries!
Jesus's friend Lazarus had been dead four days when Jesus raised him from the dead. Just before Jesus called Lazarus out of the grave he told Martha (Lazarus's sister), "Did I not tell you that if you believed, you would see the glory of God?" (John 11:40, NIV).
For good measure, Jesus also showed us that distance is not relevant either. Then Jesus said to the centurion, "'Go! It will be done just as you believed it would.' And his servant was healed at that very hour" (Matt. 8:13, NIV). Perhaps you noticed the one common thread that ran through all three passages—the word believe. Do you believe Jesus is bigger than your problem?
Have you recently received a bad report? There is the saying, usually used in reference to a sporting event, "It ain't over till the fat lady sings." You need to believe it ain't over till Jesus says it's over. The world is full of bad reports; they are what make the news every night. The good news for us is the Good News. Jesus Christ came to set the captives free.
Whatever is holding you captive today, Jesus wants to free you from it. "Come to me, all you who are weary and burdened, and I will give you rest. Take my yoke upon you and learn from me, for I am gentle and humble in heart, and you will find rest for your souls. For my yoke is easy and my burden is light" (Matt. 11:28–30, NIV). Don't be afraid; just believe!
Prayer: Jesus, help me to realize You have the last word. Forgive me when my faith waivers. I want to believe with all my heart. Set me free, Lord, from the chains of bondage that have held me captive. I will not be afraid any longer; I believe. In Jesus name, amen.
About this Plan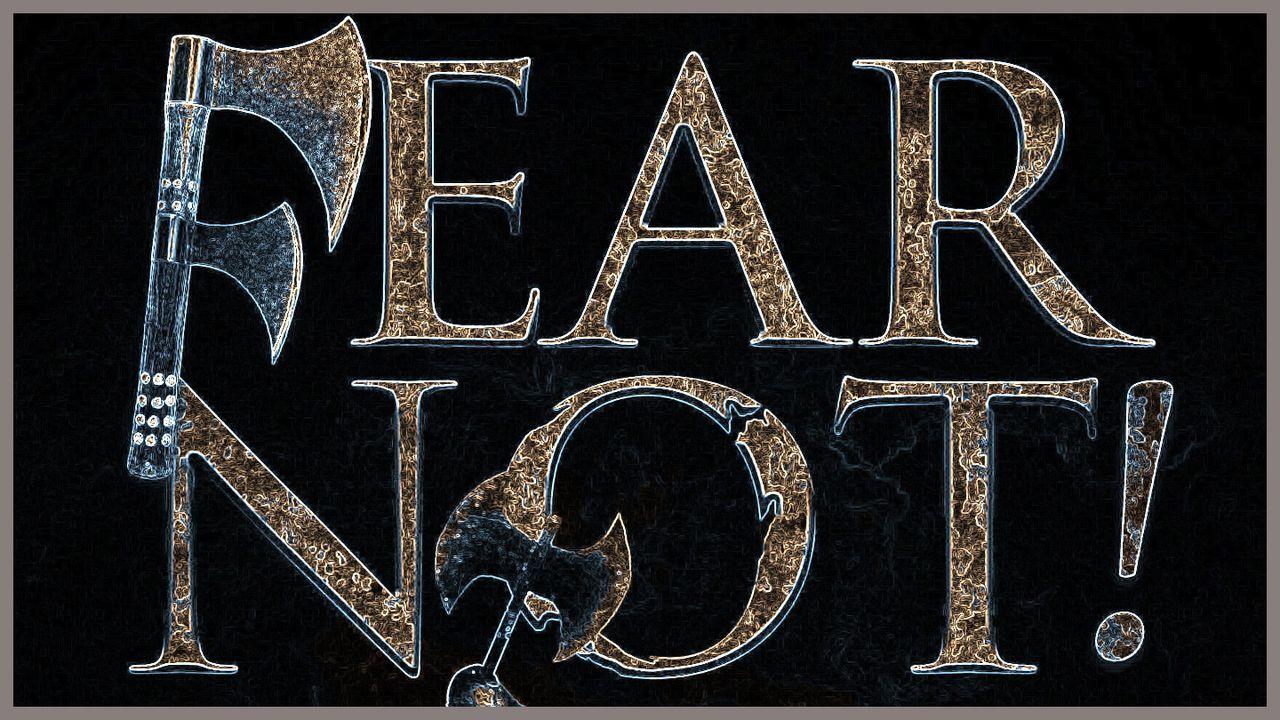 What has fear stolen from you or your loved one? Fear is a dream killer, and if left unchecked, it will keep you from walking in your destiny. The Good News is … God, in His word, reveals everything we need to know to to...
About The Publisher