Because We Care – Reaching Your World One Conversation at a Time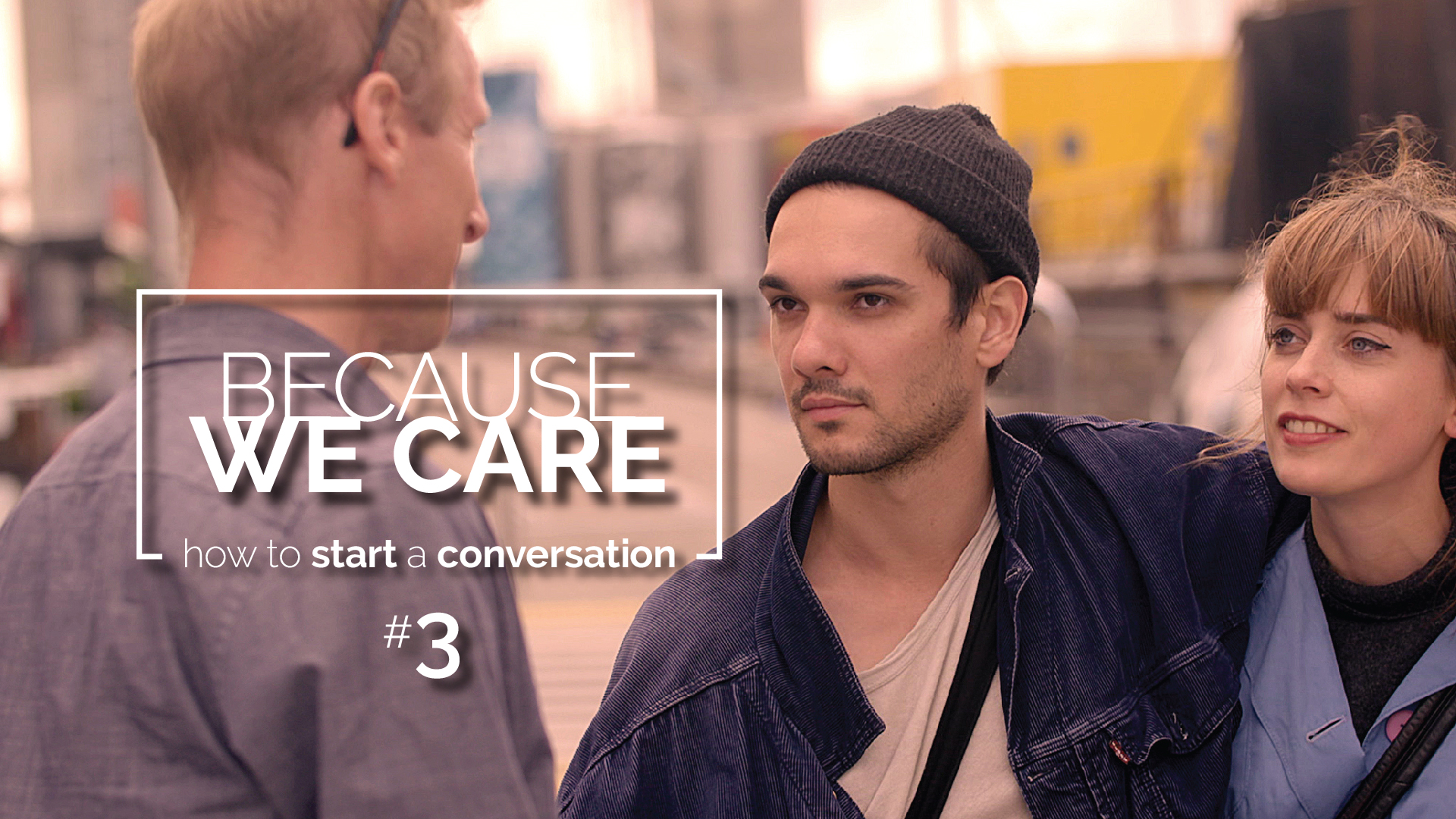 HOW TO START A CONVERSATION
Have you ever been in a situation where someone has said something that created a really awkward situation? What happened – and how do you think the tension could have been broken?
Today we look at what Jesus did in a tense situation. Instead of answering a question, He asked one.
As you read today's verses, consider what the questions achieve in each scenario?
CONSIDER:
Revise the three questions given in the video and consider what is the point/purpose of each question?


What do you mean by that?


Where did you get that idea from?


Have you considered...? Are you aware that...?


What are some of the benefits of asking these questions?
What might these specific questions help us learn?
How might they also help us avoid potential awkwardness in a conversation?
To practice these skills here is a question game idea: Have conversations in pairs where you are only allowed to ask questions, without ever making any actual statement. Every question must therefore somehow reply to the prior question – but as a question, redirect or expanding the conversation.
REFLECTION:
Would you be willing to accept the challenge to use these questions in at least one conversation this week, on any topic? (It doesn't have to be a spiritual topic).
Who are you meeting this week that you might talk with?
PRAYER POINTS:


Pray for a deep love for others that will enable you to take a selfless interest in them, and to ask questions naturally


Pray for God to lead you to people who will be willing to discuss their spiritual views in a 'safe' conversation.


Be encouraged as you share the gospel!
About this Plan
Outreach is about a lot more than explaining a message. It's about connecting with real people in real every-day life, communicating in a way they can receive and accept. The great commission gives us a clear purpose. "G...
We would like to thank Shining Lights Trust for providing this plan. For more information, please visit: https://alltogether.co.nz/
About The Publisher