Plan Info
The Bible is Alive
Sample

Get the app
The Bible Pierces Darkness
Diya didn't want to have anything to do with Christianity. But in 2017, Diya's best friend shared her testimony at her New Zealand church. Diya showed up to support her … and kept coming back. She gave her life to Jesus later that year, just before moving to India.
Navigating a new faith in a new country without a Christian community was exhausting, and Diya eventually became so depressed that she struggled to get out of bed each day.
"I was so lonely and I found it really hard to connect with people. I lost a lot of my autonomy and independence when I moved to India, and a lot of toxic thoughts entered my mind. But it wasn't until I was able to connect with Scripture in YouVersion that I was able to change the way I think."
YouVersion provided Diya with a way to stay connected to other Christians and learn from them through Bible Plans. And since 2018, she's completed over 428 of them.
Anytime Diya has a question, she opens her YouVersion app and searches for Plans on that topic. And the more Plans she reads, the more her faith grows.
"Some days I'll start 11 Plans just to try and immerse myself in truth. It's an opportunity to learn from people who've walked in your shoes and get encouragement from them. I've been learning that I'm not alone in my struggles. I can hear from people who have gone through depression and come out on the other side, and it's helped me realize that followers of Jesus struggle with mental health, too."
Now, whenever Diya feels lonely, depressed, or isolated, she's able to cling to God's promises and hold up every thought she has against what Jesus says about her.
"Sometimes, when you're depressed, you just need a word. The app was a 'shortcut' that helped me figure out the Bible and my faith. Technology is such a cool tool that we can use to connect with our faith. I don't think I would be around had I not had a way to be connected through Christ, because those times were really dark and He was the only source of light that I had—and still have."
Because of the power of God's Word, isolation can be transformed into connection, and hope can be discovered in the midst of adversity.
Reflect on Diya's story for a moment, and then spend some time talking to God about the season you're currently in. As you do this, ask God to reveal to you what is true about your situation, and then search the Scriptures for His words of hope and encouragement. Allow His light to pierce any darkness in your life.
About this Plan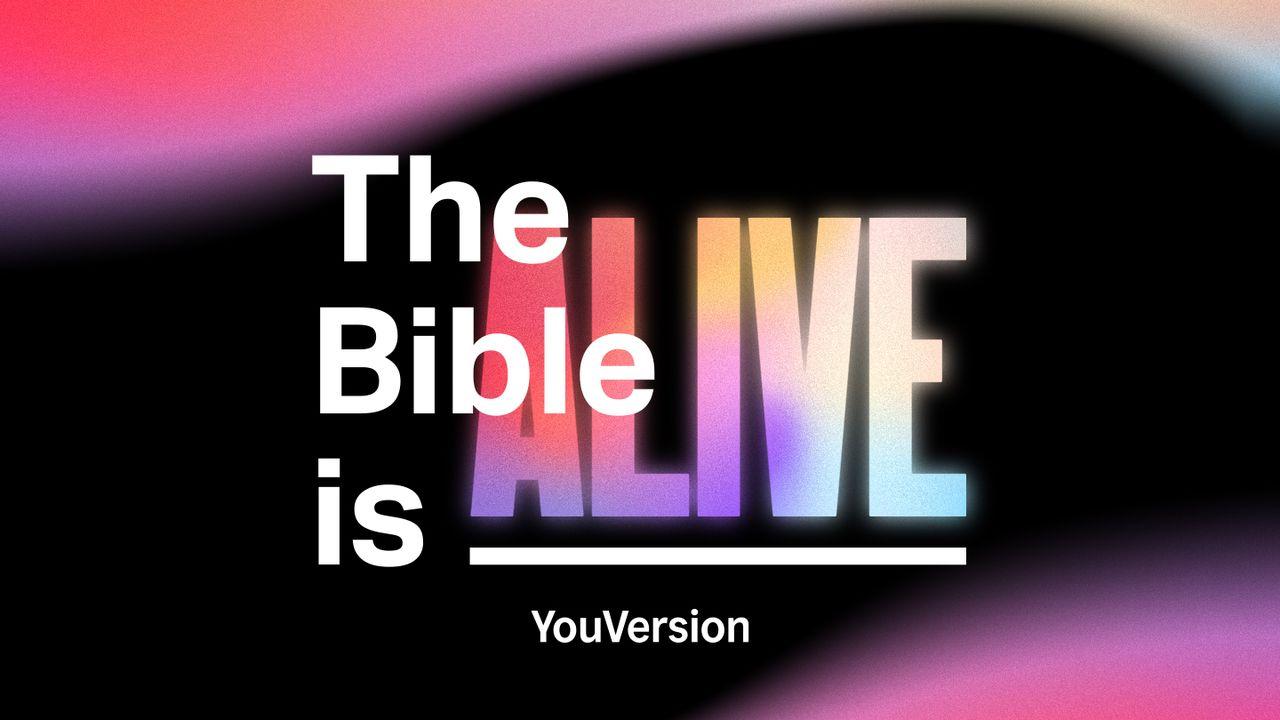 Since the beginning of time, God's Word has actively restored hearts and minds—and God's not finished yet. In this special 7-day Plan, let's celebrate the life-transforming power of Scripture by taking a closer look at h...
More
This original Bible Plan was created and provided by YouVersion.