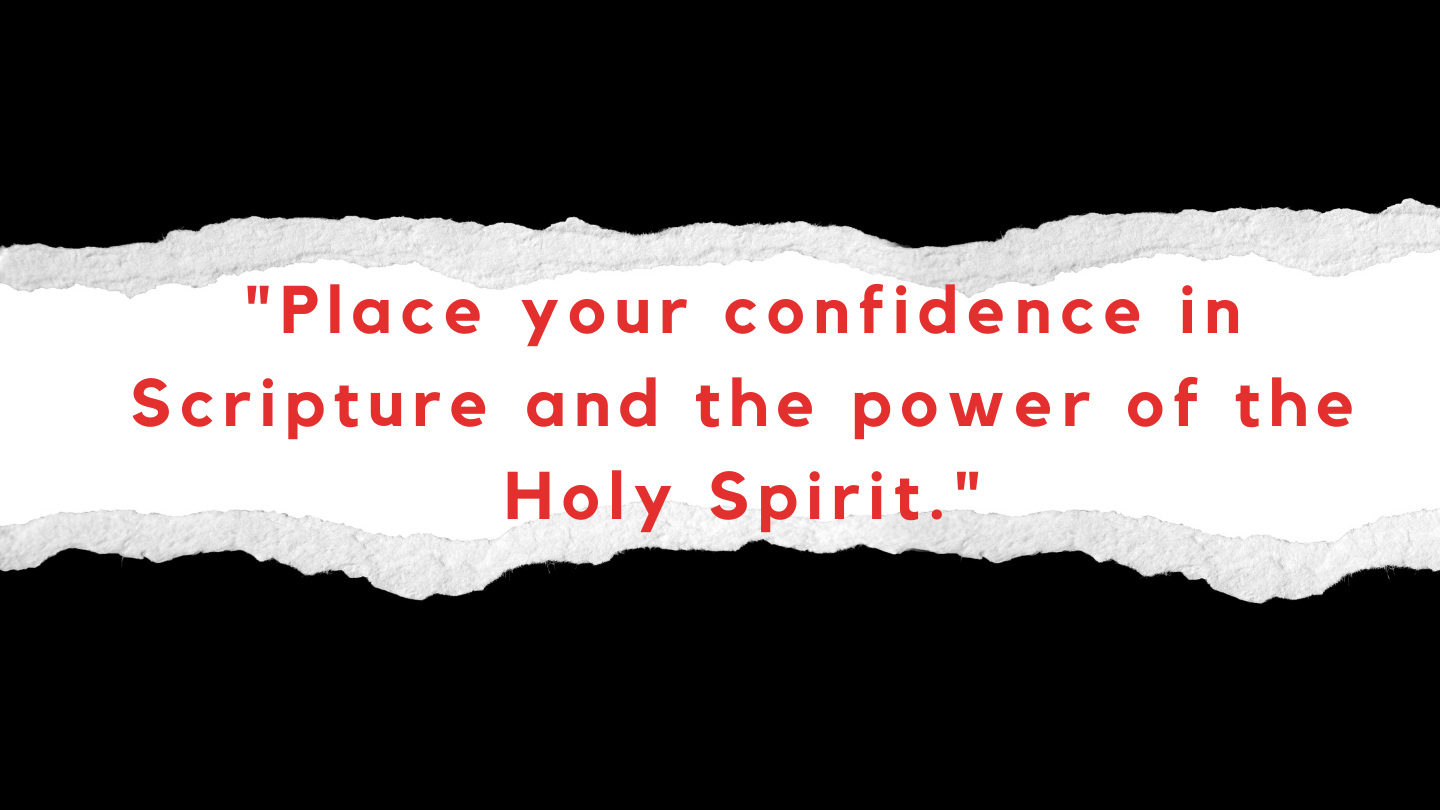 What or Who Are You at War Against?
Maybe you've prayed and prayed for the Lord to help you and/or heal you, and you've seen little to no change—so you're still praying. I praise God for your faith. There's not a single one of us walking the planet who doesn't need prayer for both deliverance from the enemy and healing of all sickness and disease. The demonic attacks and resides in negative emotions, attitudes, our minds, our tongues, our sexual lives, and our lusts. They gain entrance to us through every type of sin including the occult, false religions, philosophies and cults, and all heresies.
Jesus has given us His Spirit, which is a spirit of self-control (see 2 Timothy 1:7), so if we're not acting in control of our self then we're getting some help from an outside source and we need to cast it out. Freedom comes when we believe we will see the glory of God. I'm trying to make the case that freedom and healing do in large part boil down to "What do you believe?" If you don't believe, chances are good you won't see the glory of God. Being willing to believe is a great starting point. Jesus can work with willingness. Change starts in our gut. Our will.
In my experience with people who have been delivered, healed, and come to freedom, I see some consistent patterns. First, they humble themselves. They get on their faces before the throne, raise their hand in covenant with Jesus, choose His kingdom alone, and reject every other. They confess their faith in Christ. Vocally and with some gumption. They confess any known sin-with equal gumption. Jesus our high priest acts on our behalf when we make that confession.
If you don't know what to confess, ask the Holy Spirit to bring specific sins to mind and then repent. Repentance, combined with a desperation for deliverance and motives focused on surrendering to Jesus, will bring healing and freedom. Deliverance is an action in our battle plan, a weapon in our arsenal, just like Scripture. We are soldiers going into war and our training includes learning to use these weapons. None of us is perfect. We will get it wrong sometimes as we learn to pray and battle. Please forgive us when we do.
As you move forward in ministry, place your confidence in Scripture and the power of the Holy Spirit. Will you choose to believe in God's power to work through you? God is speaking to us today what Joshua spoke before he walked the people of God into the land of God: "Choose this day whom you will serve" (Joshua 24:15 ESV). The age of passive, wimpy Christianity needs to close. The Father is raising a priesthood, a kingdom of priests who walk in belief, faith, and who do what He says-who choose to be strong and courageous even when the giants are threatening to kill them.
If you want to win a fight you've got to be in it. The God of the universe is here now. And He's intently focused on you and your freedom. It's for freedom that He came to set us free. So, with expectation, let's battle on our knees, or on our face, with our hands lifted high expecting to see the glory of God.
Respond
Are you free? In every area of your life? Where are you not? Like, really?
Where have you experienced demonic attack? Are you currently?
Are there specific sin(s), past or present, in your life which the enemy is/are using as a doorway to torment and harass you and keep you in bondage? Are you willing to confess and repent?
Will you obey Matthew 10:7-8? How?
Want to deepen your faith more? Walk into the footsteps of the disciples in Charles Martin's bestselling book They Turned the World Upside Down. Read a free chapter by clicking here.