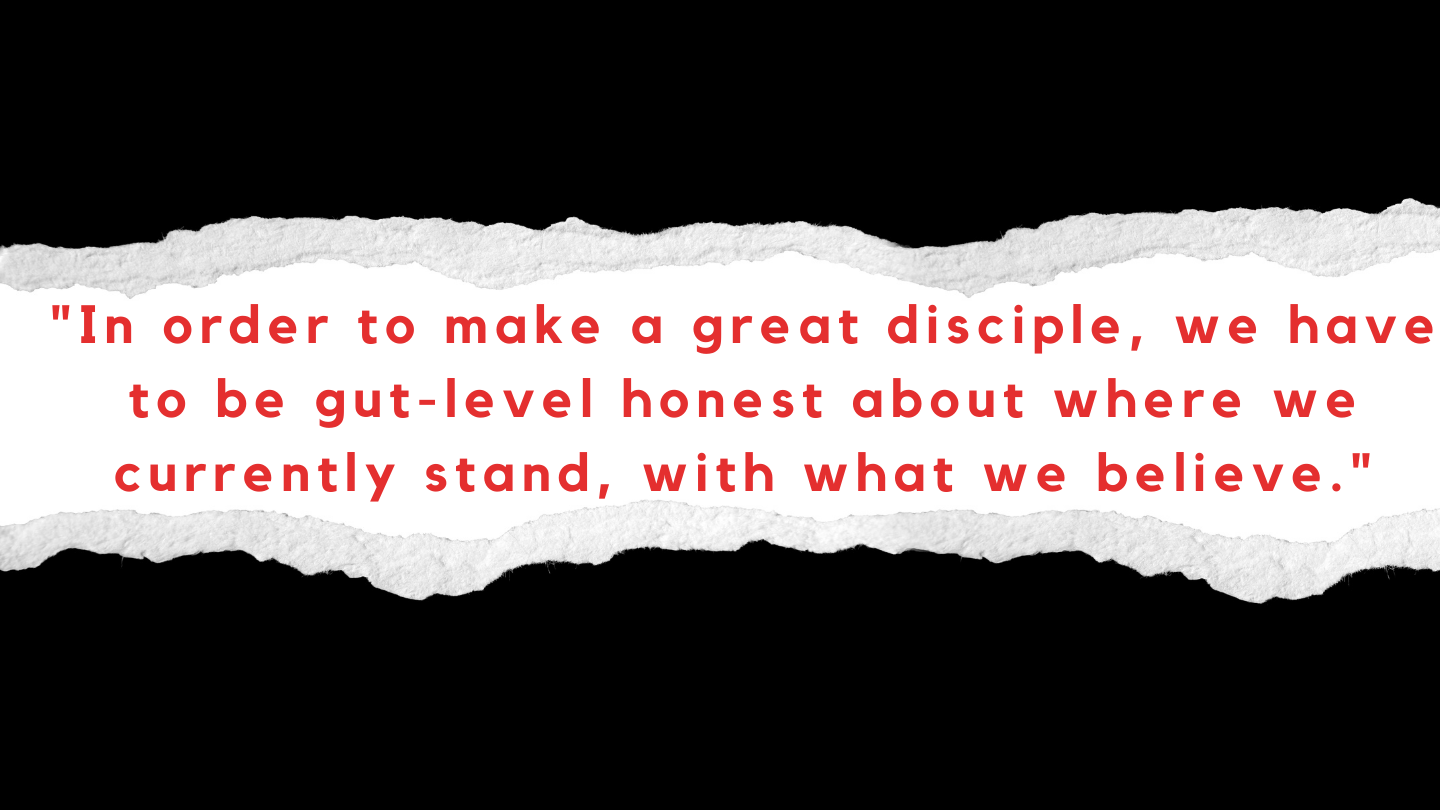 Their Problem is Our Problem
Jairus, the leader of the synagogue, has a daughter who lies at the point of death. He's sweating, hasn't eaten in days, and he's worried. Even now it may be too late because Jesus has been messing around with a smelly woman in the street. Jairus is exasperated. While he's waiting on Jesus to finish with this woman, someone runs from his house. Bad news. His daughter is dead.
Jesus picks up on their quiet conversation. And Jairus' body language. He also knows there's no pain like kid pain. He touches Jairus on the shoulder. "Do not fear, only believe." Jairus is riddled with fear. And as for believe? Believe what? Believe that she's dead? Dreading what awaits him, Jairus leads the way, followed by Jesus, Peter, James, and John.
When they arrive, the house is in turmoil. People are wailing. Jesus raises a hand, grabs their attention, "The child is not dead, but sleeping." How insensitive. They laugh Him off. He's lost his mind. Tired of both their laughter and what lies beneath it, Jesus puts everyone outside save the father and mother and His three disciples and goes in with the child. Jesus smiles. He knows her. He made her. Jesus kneels next to the bed, pushes the girl's sweaty hair out of her cold, blue, dead face, and then slips His hand inside hers. The mother is clinging to Jairus who is clinging to his wife. Jesus leans forward and speaks softly, "Little girl, I say to you, arise." The girl sat up, stepped out of bed, and began walking. She's alive! (See Mark 5:21–42.)
In the days that follow, Jesus feeds five thousand men, walks on water, and heals many of illness and demons. Word has spread. By this time the disciples' heads are on swivels. The miraculous is coming at them faster than they can comprehend. They are grappling with what it means to believe, to have faith, and to follow Jesus' example in what they do.
Often there's a disconnect between what we say we believe and what we do. If you're part of this disconnect, be encouraged. You're in good company. But in order to make a great disciple, we have to be gut-level honest about where we currently stand, with what we believe. The Bible tells us that "all things are possible for one who believes" (Mark 9:23 ESV). How much of all things do you believe? Does that still apply today? As you walk through your daily life, do you hear the promise of all things, or do you hear the whisper of impossibility shouted by your enemy?
Throughout the earthly ministry of Jesus, and leading up to and through the resurrection, the apostles' problem was our problem. Belief. What exactly do you believe? The word for "belief " is pisteuo. It means to "have faith in." Or, "put trust in." Pisteuo isn't simply a decision of your head. It's an action of your heart. And legs. It is a response to Jesus' invitation, "Come. Follow me" (see Matthew 4:19). Faith acts. And it acts on what Jesus did and said.
Respond
What is the difference in believing something in your head and putting your faith and trust in something? Let me ask it this way, do you 'believe that' Jesus is Lord, or do you 'believe in' Jesus is Lord. (And remember, 'even the demons believe and tremble.')
Does fear impact your ability to believe in what Jesus said and did? How? Can you name your fear?
Does acting on your faith, or doing what He says, build your trust in Jesus? How do you move from faith to faithful?