1 Thessalonians: A 7-Day Devotional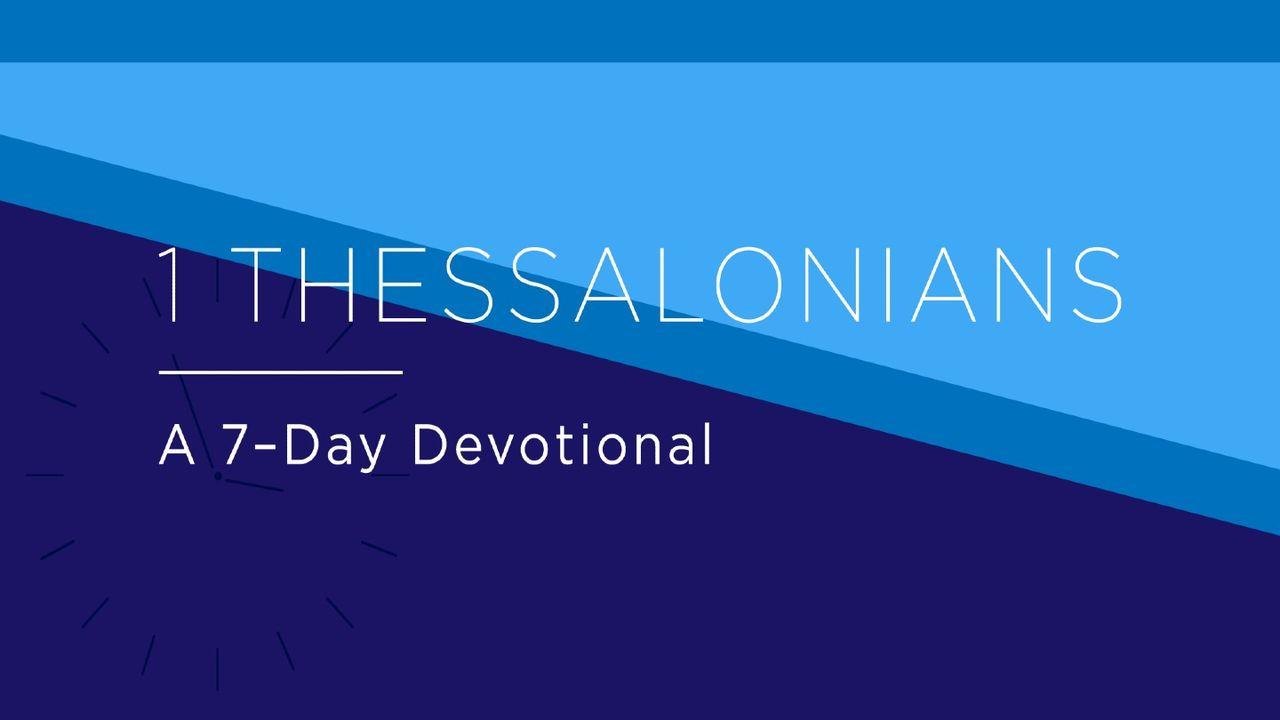 Are You Ready For Jesus To Come Back?
Scholars, pastors and nearly everyone under the sun have theories about when Jesus will return.
But, Paul's final instructions to the church were not concerning when or how this will happen, for we know the Lord's return will come unexpectedly "like a thief in the night" (1 Thessalonians 5:1-2). Instead, Paul focuses on what we should be doing with the time we have left.
Paul begins by reminding us to live peacefully with each other (1 Thessalonians 5:13). If Jesus came back tomorrow, would He find our relationships at peace or riddled with conflict?
He challenges us to see there are people desperate for the healing power and love of Jesus. If we are lazy or timid in sharing our faith and using the gifts God has given us (or worse, too busy quarreling) they may never meet Him. But, if we use our time and energy to "warn those who are idle and disruptive, encourage the disheartened, help the weak, [and] be patient with everyone" we will be living out our calling to invite as many people as possible into a relationship with Jesus before He returns (1 Thessalonians 5:14).
Lastly, Paul asks us to consider if there is anything in our lives we would regret not repenting of (1 Thessalonians 5:15). If there are relationships to make right, or sin we know we need to turn from then the time to do so is now!
If we have a relationship with Jesus, we don't have to be scared about Jesus' return, but we should be prepared. It's not as much about how or when Jesus will return, but about how we can best use the time we have left to live for Him, and bring as many people to Him as possible.
And there is no time to waste.
Reflect:


If Jesus comes back tomorrow, are your relationships at peace? If not, what is one step you need to take today to make them right?


Have you worked hard and been responsible with the opportunities Jesus has given you? If not, what step do you need to take today to do what He is calling you to do?


Is there anything you would regret not repenting of? If so, confess it to Jesus, and ask Him to help you turn from that sin. If you don't have a relationship with Jesus, you can start one today.


About this Plan
The apostle Paul spent just a few weeks in Thessalonica, and there he started a church and shared the good news about Jesus' resurrection and return. But once Paul left, misconceptions about Jesus' return started creepin...
We would like to thank NewSpring Church for providing this plan. For more information, please visit: http://www.newspring.cc
About The Publisher