1 Thessalonians: A 7-Day Devotional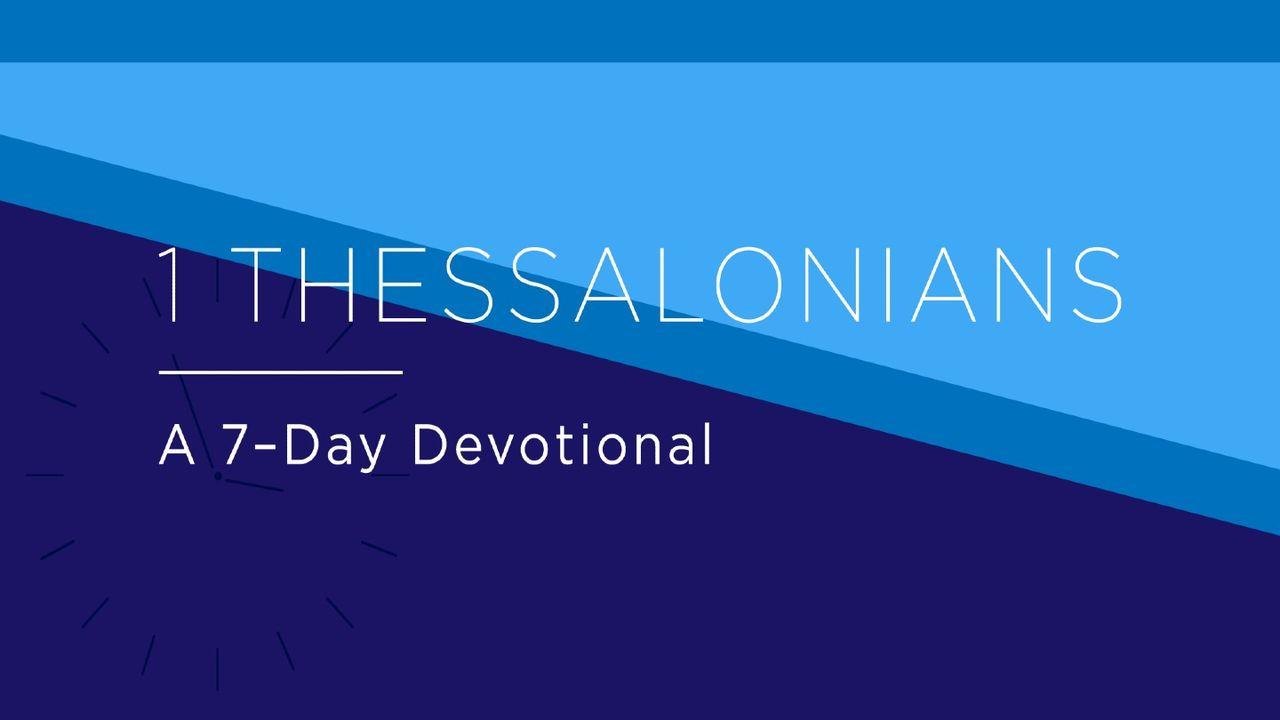 Circumstances Don't Define Us
Have you ever been rocked from your own self-pity by someone who was also suffering? Imagine during a serious illness receiving an encouraging note from a friend battling a disease which would, just a few years later, end her earthly life. Think of what grace and strength she would need to reach out from her own troubles with selfless concern for someone else. That is doing what Jesus would do.
Paul, the apostle, suffered much as one of the first Christian church planters. Wanting to go to his Christian brothers and sisters, Paul speaks of an "intense longing," "making every effort," trying "again and again," and seeing them as his "glory and joy" (1 Thessalonians 2:17-20). Clearly he wanted to minister to his friends in Christ.
When Satan used circumstances to block him from going, Paul didn't make his difficulties into excuses for not doing what was needed (1 Thessalonians 2:18). Paul was "afraid that in some way the tempter" (Satan) had turned his friends away from faith in Jesus (1 Thessalonians 3:5). Paul didn't give up on his Jesus-given purpose. Having to stay behind, Paul sent his trusted friend, Timothy, to minister on his behalf. Paul could have selfishly kept Timothy close but cared more for his friends in Thessalonica than for himself.
Satan also tries to block us with difficulties. If we elevate our troubles over our responsibilities as followers of Jesus and give up, Satan wins that battle. Serving others is not always comfortable, but Jesus calls us to do it in spite of the challenges.
Reflect:


Who is one person Jesus is calling you to selflessly serve today?


What circumstance have you let stop you from doing what Jesus wants you to do?


What step can you take today to serve that person in spite of those challenges?


About this Plan
The apostle Paul spent just a few weeks in Thessalonica, and there he started a church and shared the good news about Jesus' resurrection and return. But once Paul left, misconceptions about Jesus' return started creepin...
We would like to thank NewSpring Church for providing this plan. For more information, please visit: http://www.newspring.cc
About The Publisher