1 Thessalonians: A 7-Day Devotional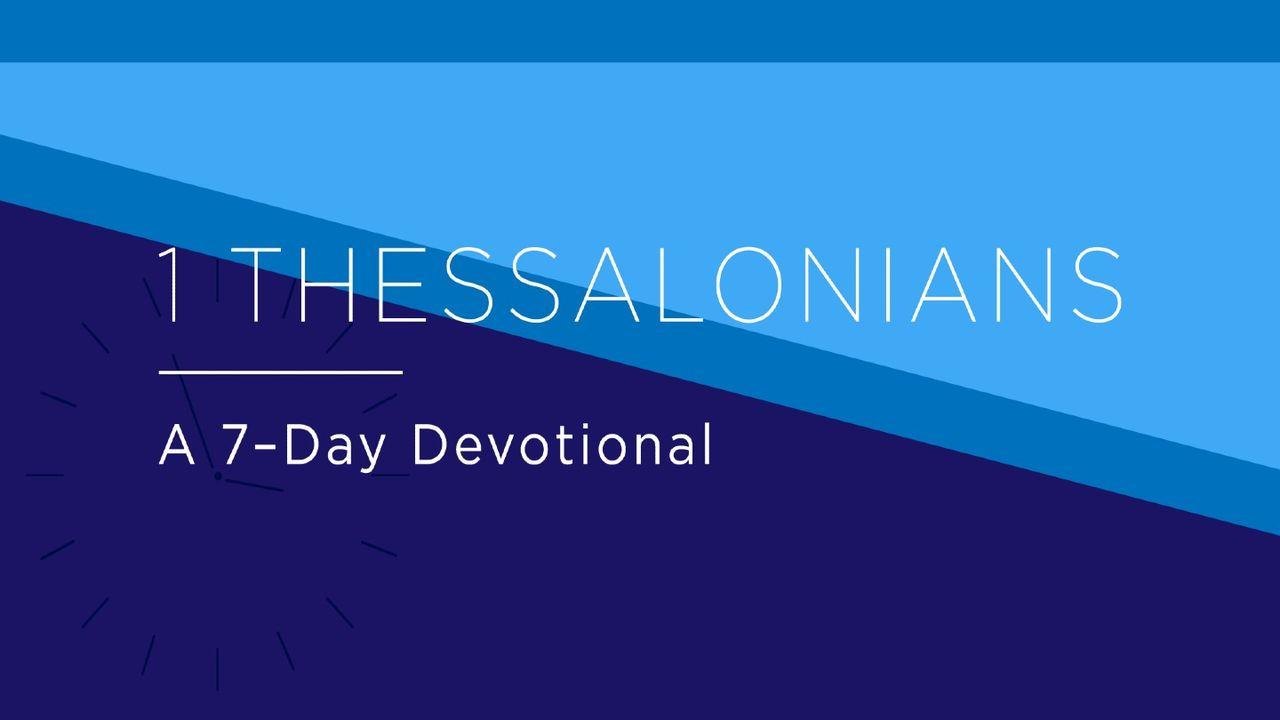 How To Thank God
Have you ever been in a situation where you felt like a simple "thank you" wasn't enough to express how thankful you really felt? Maybe someone returned your lost wallet, mentored you and helped you turn your life around, or saved a loved one's life. You feel an overflow of gratitude and wish you could repay them.
That's how Paul felt when he received an encouraging report from Timothy regarding the faith of the church in Thessalonica. Paul was so moved by their faith he poses a question many of us wrestle with:
How can we possibly thank God enough for the joy He gives us (1 Thessalonians 3:9)?
Paul answered his question before he asked it: continue in the faith, following Jesus to the best of our ability. Paul had led and taught the people in the church of Thessalonica, and it was because of their faith that he was greatly encouraged and overflowing with joy even in the midst of distress (1 Thessalonians 3:7-9). The church of Thessalonica showed their gratitude to Paul, by putting their faith and the wisdom he taught them into practice.
We can't repay God for what He gives, but we can glorify Him by how we live. We can show gratitude to Jesus and the people who have invested in us, by staying firm in our walks with Jesus, following Him the best we can, and putting wisdom into practice every day.
Remember that God doesn't want something from us, He wants something for us! The blessings we receive from God and through others are not debts to repay, but a reminder of God's grace.
Reflect:


What is one blessing from God you wish you could repay Him for?


What is one way another person's faith impacted your own in a positive way?


What is one step you can take today to show gratitude by living out the wisdom you have gained?


About this Plan
The apostle Paul spent just a few weeks in Thessalonica, and there he started a church and shared the good news about Jesus' resurrection and return. But once Paul left, misconceptions about Jesus' return started creepin...
We would like to thank NewSpring Church for providing this plan. For more information, please visit: http://www.newspring.cc
About The Publisher