10 Challenges Every Dad Must Conquer
Day 4 You feel distant from your child.
Pick your battles
Keep this verse in mind as we go forward:
"Fathers, do not provoke your children to anger, but bring them up in the discipline and instruction of the Lord." —Ephesians 6:4.
The key word in these passages is "provoke". It means: don't irritate your kids with constant fault-finding to the point that they become disheartened.
This is at the heart of picking our battles. We must make sure we aren't constantly nagging our kids to the point they want to give up. We never want our kids to think, "What's the point in trying? I'm never going to be good enough. I'll never get it right."
When I make every issue a battle to fight, I wear my kids out. Myself too! Praise God for a wife who knows how to alert me to my mood when I am unaware. I also have had many experienced dads encourage me to pick my battles.
Picking your battles involves two things:
1. Having perspective: Finding out what the most important lesson is in that moment and teaching it. Sometimes we miss the forest for the trees. If we pepper our kids with every possible lesson they could learn in a given situation they will walk away not retaining any of the valuable knowledge you poured out. What are the top one or two points you can make in this given situation?
2. Timing is everything: Is this moment the right time to bring up what they may have done wrong? Sometimes you may want to take a pause and come back to it later when it's just the two of you.
What battles are you currently fighting that you shouldn't? What battles should you actually pick instead?
About this Plan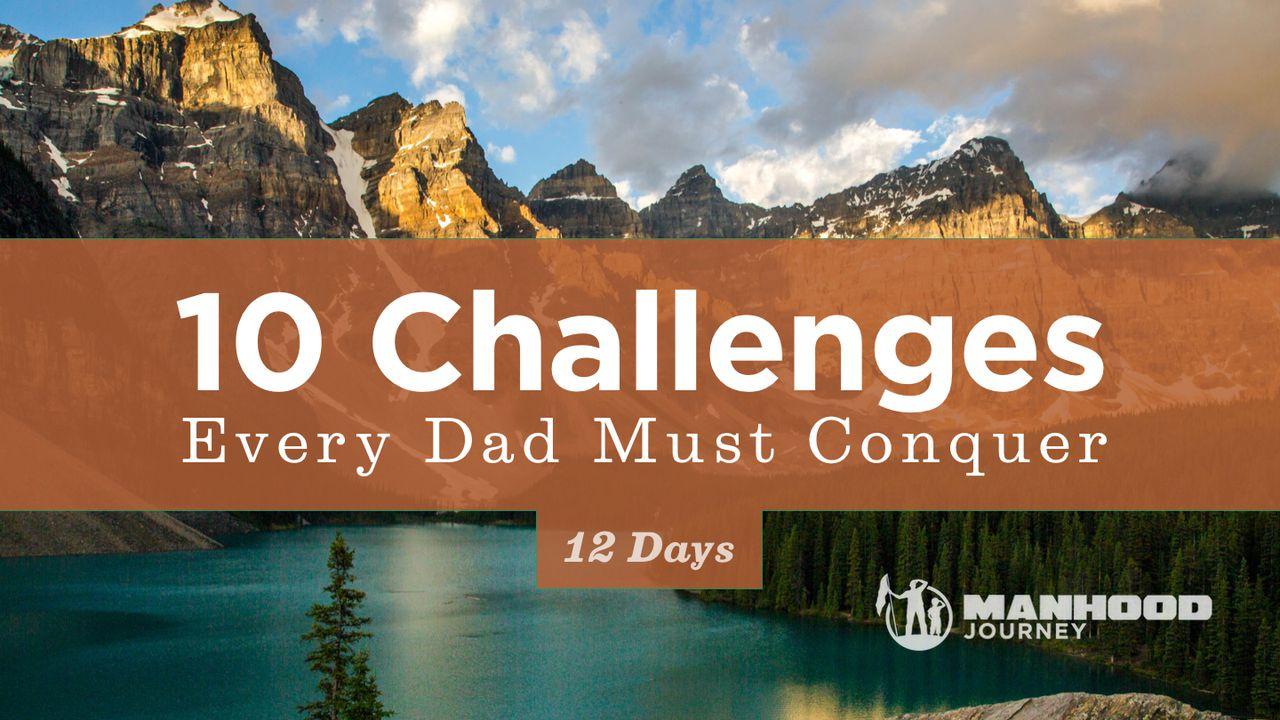 Feel overwhelmed—or worse—like a failure? We took your most-pressing challenges and matched them up with battle-proven, busy leaders who also happen to be dads—to give you theologically deep and super-practical help. You...
About The Publisher