Fear Not! A Journey From Fear To Freedom
Sample
God Can Use Anybody
"Before the spies lay down for the night, she went up on the roof and said to them, 'I know that the Lord has given this land to you and that a great fear of you has fallen on us, so that all who live in this country are melting in fear because of you. We have heard how the Lord dried up the water of the Red Sea for you when you came out of Egypt … When we heard of it, our hearts melted and everyone's courage failed because of you, for the Lord your God is God in heaven above and on the earth below'" (Josh. 2:8–11, NIV).
These words are as powerful as any spoken in the Bible about the deity of God. Who spoke with such authority? It was a local prostitute in Jericho named Rahab. This just goes to show God can and does use anybody. He used the harlot Rahab to hide two men who were secretly spying on Jericho. In return, these two spies promised Rahab they would spare her and her family once the Israelites attacked the city.
So you might think Rahab had her fiteen minutes of fame, but she played a much, much larger role in God's master plan. Rahab ended up marrying Salmon, a leader of the Israelites. Salmon and Rahab just happen to be in the lineage of Jesus. "Salmon the father of Boaz, whose mother was Rahab, Boaz the father of Obed, whose mother was Ruth, Obed the father of Jesse" (Matt. 1:5, NIV).
Hebrews, chapter eleven, is known as the Faith Hall of Fame, mentioning such spiritual giants as Abraham, Noah, Moses, and Jacob. Yet it also mentions a lowly prostitute for her faith, and she was not even an Israelite. "By faith the prostitute Rahab, because she welcomed the spies, was not killed with those who were disobedient" (Heb. 11:31, NIV).
God, as only He can do, can clean anybody up and use them for His glory. Our Lord is a forgiving God, a God of second chances. The story of Rahab should be an inspiration for all of us who have ever messed up big time.
God is not just a God of the Jews, but also to the Gentiles. He is the God of Abraham, Isaac, Jacob, and Rahab. Rahab feared for her life, but put her trust in a God she had only heard stories about. God honored her faith, and He will honor yours as well. God can use anybody, so why not you?
Prayer: Help me to have a why-not-me attitude Lord. There are so many stories in Your word about how You used common ordinary sinners to accomplish Your plans. Use me Lord for Your glory. In Jesus name, amen.
About this Plan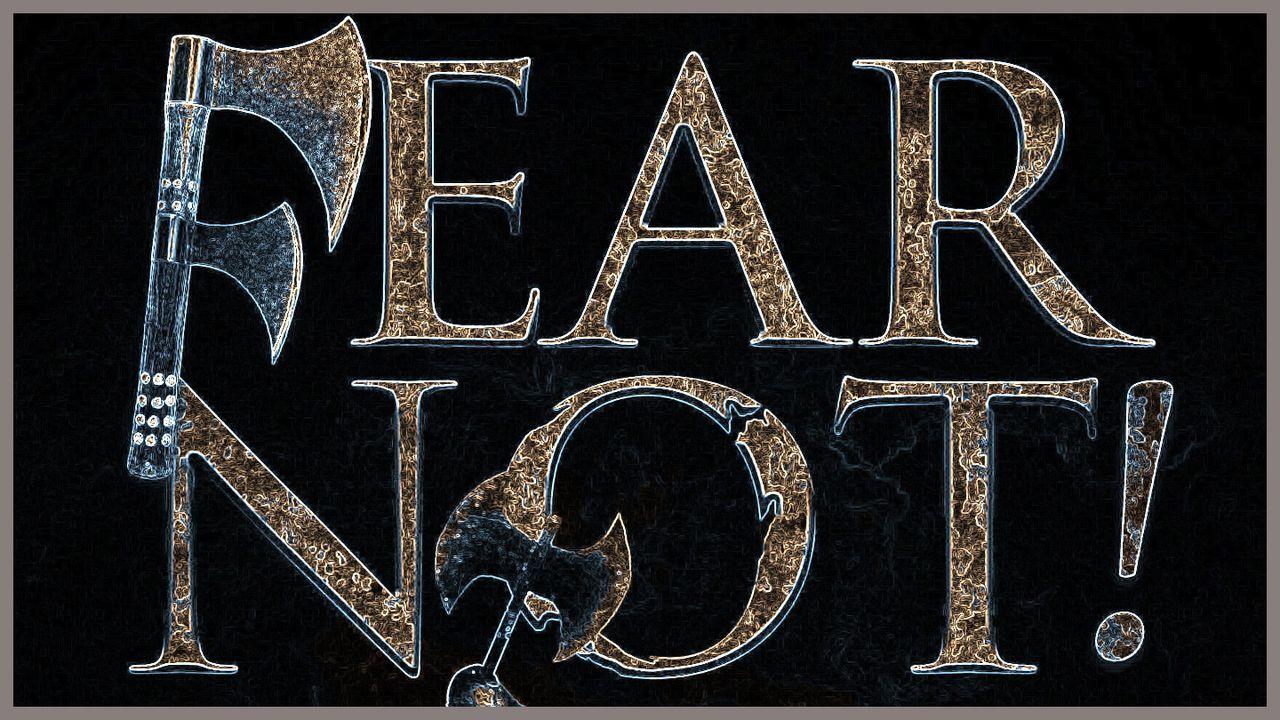 What has fear stolen from you or your loved one? Fear is a dream killer, and if left unchecked, it will keep you from walking...