Beyond Disaster: Find Fresh Strength and Hope in the Bible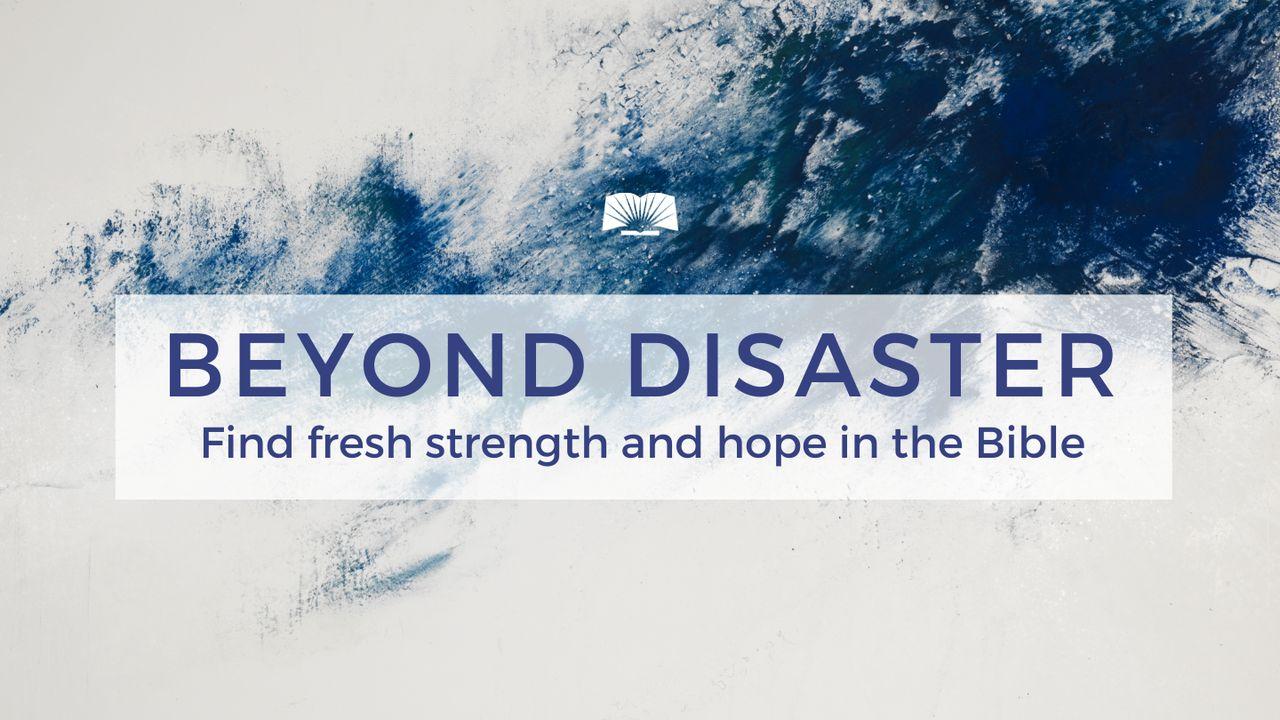 Looking to the Future
God is our shelter and strength,
always ready to help in times of trouble (Psalm 46:1 GNT).
Your recovery from the trauma of the disaster will take time and go in stages. When you are in the middle of difficult times, it may feel like things will never get better—that the grief and problems will go on forever. Remember that in this world things are always changing, and changes can lead to something better.
During difficult times, look for the ways God provides shelter and strength. Take time to remember the small and large ways God has helped you in the past.
When things have settled down, you can reflect more deeply on your experience. Consider joining a trauma healing group. If there's not a group in your area, invite others who have come through the disaster to form a small group. You might meet only once or set up a regular meeting schedule. You can help each other continue to heal when you share your experiences.
Over time, your prayers may change, from prayers of lament to prayers of praise. And you may find yourself praising God one minute and lamenting to him the next. That's okay. Whatever happens to you, God will be with you through it.
For Reflection
What is helping you the most since the disaster?
What is the most painful part of life since the disaster?
What is one thing you can do to continue to recover from the disaster?
In what ways is God your shelter and strength today?
Thank you!
Was this plan helpful? We adapted this plan from the Beyond Disaster toolkit. These resources help provide spiritual care to adults, teens, and children in the early stages of crisis, displacement, and loss. You can download the Beyond Disaster booklet and related resources for survivors and first responders in several languages at the website BeyondDisaster.Bible or through your local Bible Society.
Each of our readers has a unique story of how they interact with the Bible. We invite you to click on the link below, so we can learn more about you and readers like you. Your participation will help the American Bible Society continue to provide high-quality Bible resources for people everywhere and will inform the development of new Bible resources.
About this Plan
Disasters can turn your life upside down, but it helps to recognize our common spiritual, emotional, and physical reactions. This plan points you to time-tested wisdom in the Bible. It suggests skills and resources to ge...
About The Publisher