Beyond Disaster: Find Fresh Strength and Hope in the Bible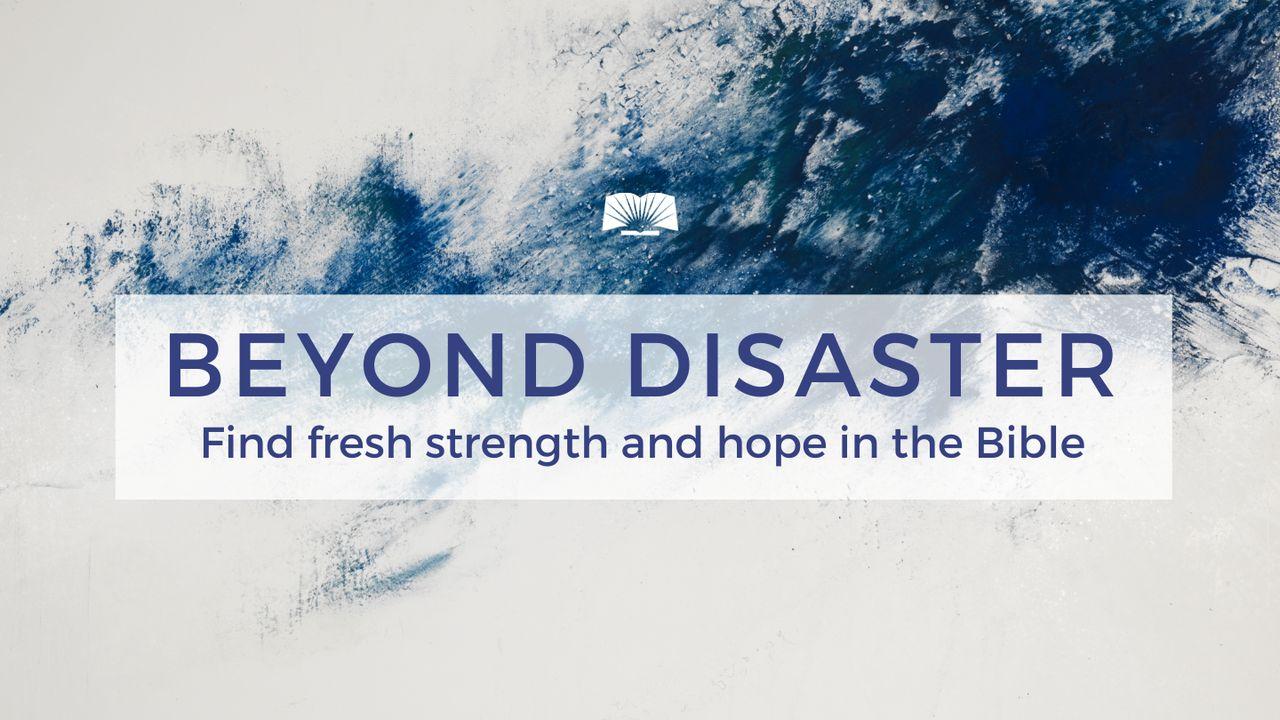 How Can I Relate to God in this Situation?
Be honest with God! Tell him exactly how you feel. He already knows, so talk about it with him. Do you feel God broke his promise to protect you from evil? Do you feel abandoned by him? Angry? Pour out your pain to God.
There are many examples of people expressing their feelings to God in the Bible. These are called laments. Did you know that there are more lament psalms in the Bible than praise psalms? In a lament, people call out to God and tell him their complaint. "Why didn't you protect me? Where were you? How long will this suffering last?" They tell God what they want him to do—sometimes just that he look at what has happened. Sometimes they remind themselves of how God helped them in the past, or how God helped his people in the Bible. This can spark hope.
Lament is often what faith looks like in hard situations. It is a sign of faith that God is listening, cares, and has power to help.
While a lament can have more, it has three basic parts:
Address to God
Complaint
Request
Of these three parts, the complaint is what makes it a lament. Even Jesus lamented on the cross when he cried out a verse from Psalm 22: "My God, my God, why have you forsaken me?" (NIV). If Jesus told God about his feeling of abandonment, you can, too.
For Reflection
What might keep you from lamenting to God?
How do you think lamenting could help you at this time?
What would you say in a lament? Consider writing or drawing something to express your complaints to God.
About this Plan
Disasters can turn your life upside down, but it helps to recognize our common spiritual, emotional, and physical reactions. This plan points you to time-tested wisdom in the Bible. It suggests skills and resources to ge...
About The Publisher