BibleProject | Reading Revelation Wisely
Day 7: Reading Revelation Wisely (Part 2)
Understanding and interpreting the book of Revelation can be challenging. The following are tips and tricks for developing a good interpretive strategy for reading the book of Revelation.
1. Recognize that the central image of Revelation is the slaughtered lamb.
2. Remember that Revelation was first written by a first-century Christian for first-century Christians, using first-century literary devices and images.
3. Discard literal or linear approaches to the book, as if it were history written in advance, and instead use an interpretive strategy of analogy rather than correlation.
4. Focus on the book's call to public worship and discipleship.
5. Place the images of death and destruction in Revelation within the larger framework of hope.
Note these common pitfalls in interpreting the book of Revelation and their proposed solutions.
Pitfalls:
1. Failing to recognize the literary style and purpose of biblical apocalyptic literature
2. Failing to take the first-century context of Revelation seriously
3. Claiming arbitrary "fulfillment" of the symbols and images in our own day, based on the (presumptuous) assumption that our own day is the real context of the book's message
4. Treating Revelation like a puzzle or code that must be solved to predict future events of our own day
5. Interpreting the symbols only based on what they mean to us in our context
6. Failing to hear the book's prophetic challenge and pastoral message to the seven local churches named in Revelation 2-3 or see how the book's message has spoken to Christian interpreters throughout history
Proposed Solutions:
1. Understand how apocalyptic texts work through understanding symbolism, poetic style, and an appeal to the imagination
2. Understand how the book addressed first-century Christians in Asia Minor as the book's first and primary audience
3. Interpret the book's symbols within their biblical and first-century setting as the first context of meaning, then look for analogies in our own day
4. Read the book as a literary work whose message unfolds when it's read in sequence
5. Interpret the symbols by connecting them (1) to their roots in the Hebrew Bible and (2) in first-century Roman culture
6. Remember that modern, predictive-futurist interpretations (Late Great Planet Earth, Left Behind, etc.) are not the only or best interpretations of the book
Finally, when reading the book of Revelation, it's important to keep its purpose in mind. And the purpose of the book of Revelation is not to provide a play-by-play of the end of the world. As Michael Gorman writes:
"The purpose of the book of Revelation is to persuade its hearers and readers, both ancient and contemporary, to remain faithful to God in spite of past, present, or possible future suffering—whatever form that suffering might take, and whatever source it may have—simply for being faithful. In spite of memory, experience, or fear, Revelation tells us, covenant faithfulness is possible because of Jesus and worthwhile because of the glorious future God has in store for us and for the entire created order." (Gorman, Reading Revelation Responsibly, pg. 74)
As you watch today's video, pay attention to key themes, imagery, and the literary design found in the final chapters of Revelation.
Final Reflection:
1. Has your understanding of the word apocalypse changed? If so, in what ways?
2. What are some pitfalls that you have fallen into when interpreting the book of Revelation? Which proposed solutions do you find the most helpful?
3. The book of Revelation is a critique on Rome, but it is best read as a response to "ordinary empire," the everyday evils, injustices, and misguided allegiances that occur among humans. What are examples of everyday evils, injustices, and misguided allegiances in your present culture? What is one thing you can do in response?
4. Take a few moments to reflect on the theme of hope in the book of Revelation. What is the hope in Revelation? In what ways can this hope transform your life?
*Interpretive Strategy, and Pitfalls/Solutions adapted from Reading Revelation Responsibly by Michael Gorman
About this Plan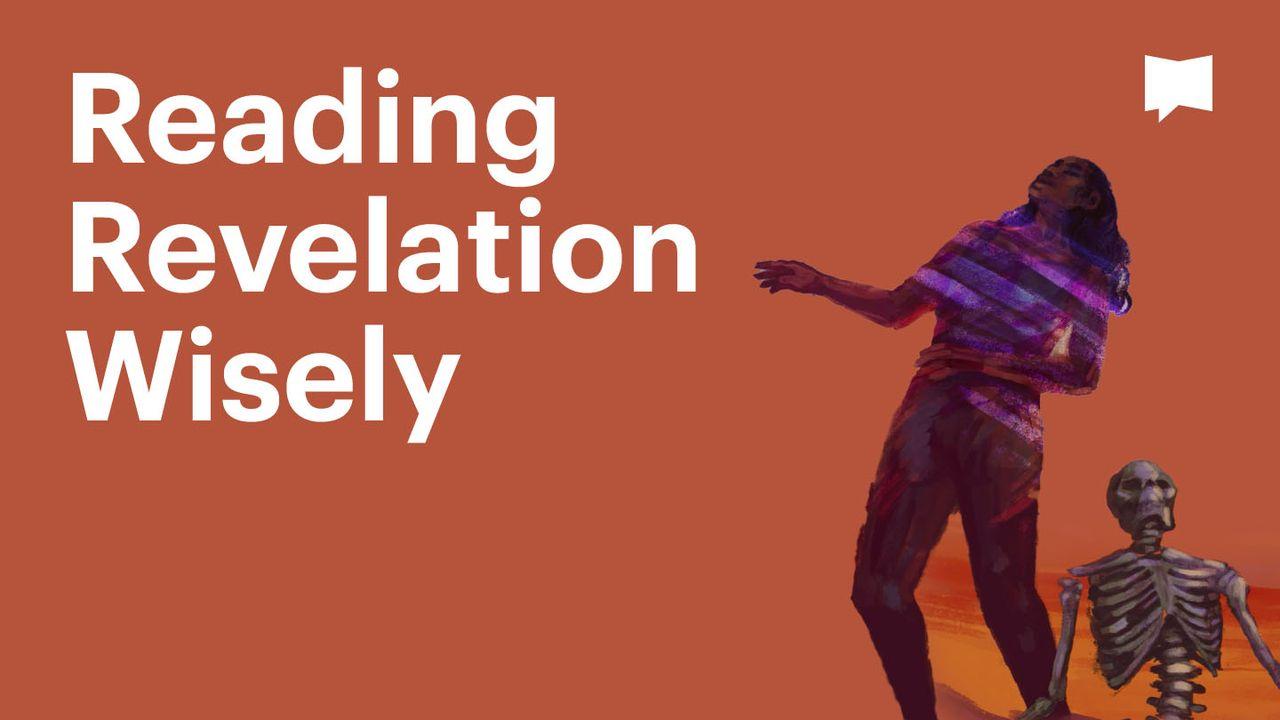 This plan is an introduction to reading apocalyptic literature, specifically, the book of Revelation. This reading plan will provide videos, Scripture passages, and helpful tips for understanding the story of the Bible a...
We would like to thank BibleProject for providing this plan. For more information, please visit: http://bibleproject.com
About The Publisher