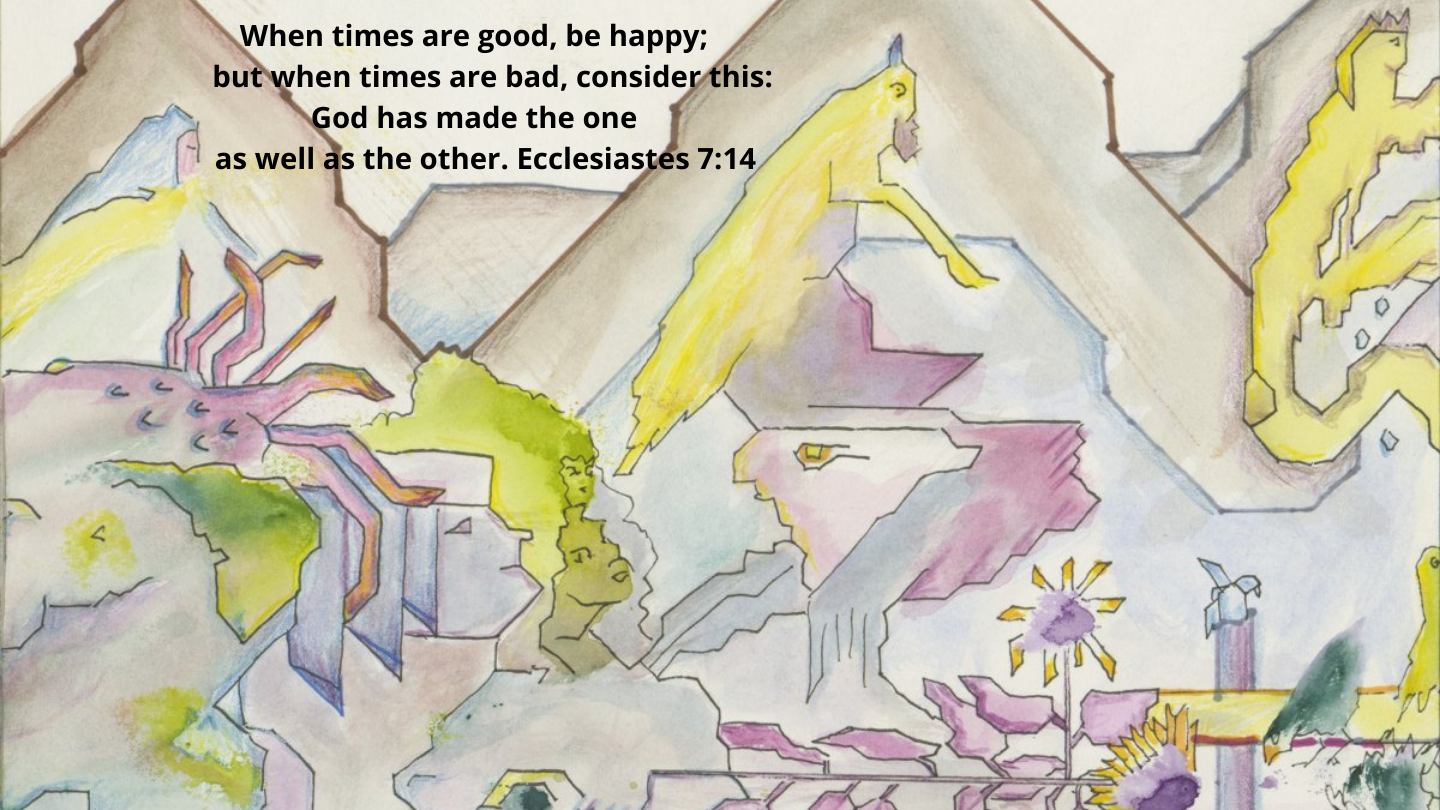 LIFE PRINCIPLE #4: ADVERSITY IS A BRIDGE TO A DEEPER RELATIONSHIP WITH GOD
Part of King Solomon's practical advice in Ecclesiastes is that we should be happy when times are good. However, when times are bad, we should consider that God has made them both, and we should be willing to accept that.
It's difficult to understand that both prosperity and adversity come from the divine hand. God allows good times and challenging times to happen to everyone. We can certainly question why God does that. Still, we may never find the answers we're looking for, especially during our life on earth.
God combines good and bad times in our lives so that we can't predict the future or depend on human wisdom or strength. Instead, our dependence and focus should be on God, trusting in His timing and obeying His will.
Although adversity and trials have painful aspects, they often serve a particular purpose. God uses adversity to draw us closer to Him, deepen our relationship with Him, and increase our faith in Him.
God is good, and His love endures forever. We might not recognize or understand what God is doing in our lives. Still, we must surrender to the fact that God is in charge and accept what God sends our way, whether blessings or adversity.
If everything around you feels out of control, don't despair. God is in control. He knows what He is doing, even if it seems unreasonable. God's ways are higher than ours, and he doesn't expect us to understand His will. You just need to trust Him. Can you do that and draw closer to Him? He's waiting for you with open arms!