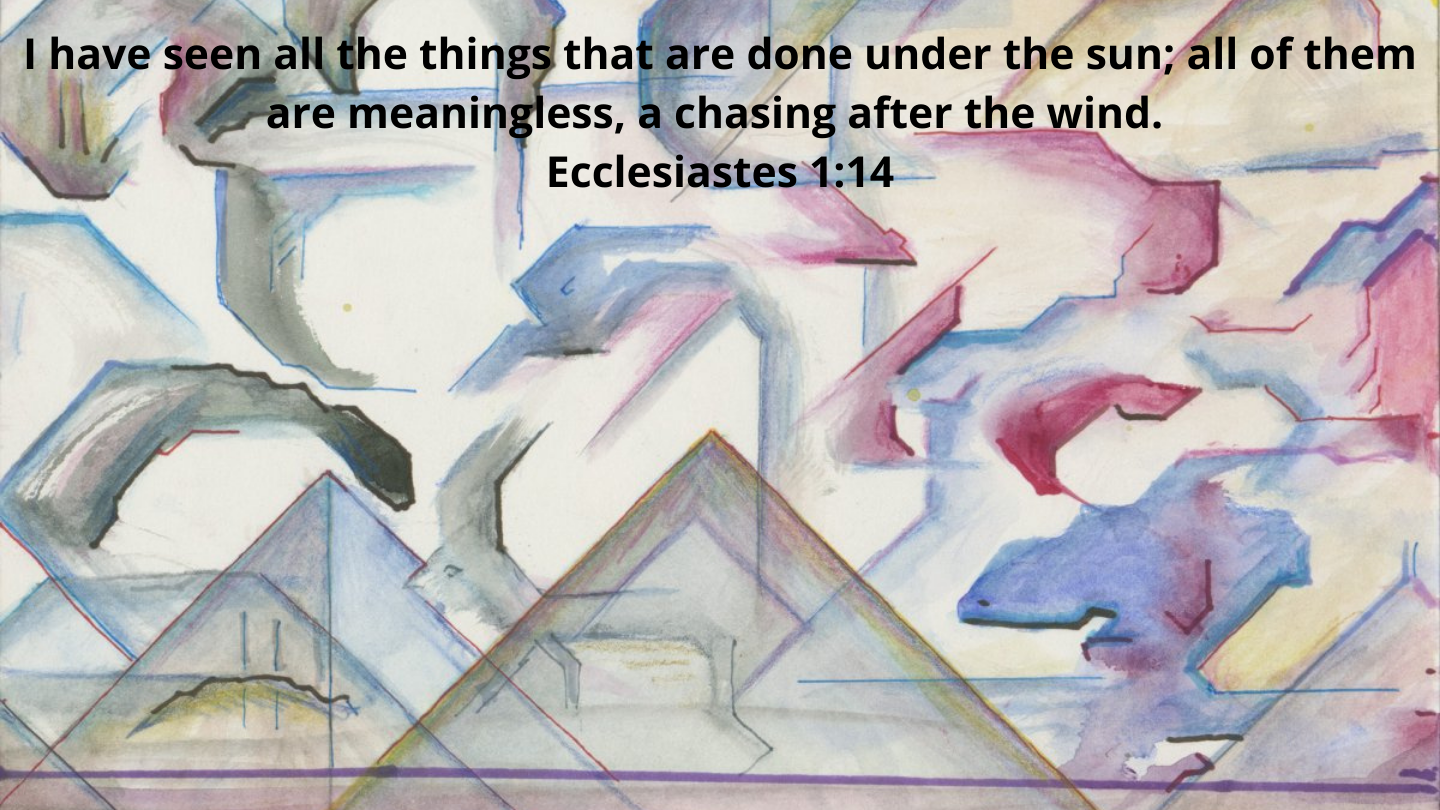 LIFE PRINCIPLE #1: TRUE SATISFACTION IS FOUND IN GOD
Many people are searching for someone or something to bring fulfillment and satisfaction to their lives. Perhaps you are one of them, or you know someone who is. "If I only had this (job, person, bank account, car, house, life, relationship), then I'd be happy." Of course, you could fill in the blank endlessly. Does that sound familiar?
Searching for such things as pleasure, success, wealth, status, happiness, power, or fame often end as vain pursuits, leading us to feel unhappy, empty, and unsatisfied. It reminds me of a song by The Rolling Stones called "(I Can't Get No) Satisfaction." In it, Mick Jagger sings:
"I can't get no satisfaction, I can't get no satisfaction
'Cause I try and I try and I try and I try
I can't get no, I can't get no."
Similarly, King Solomon, the supposed author of Ecclesiastes, searches for sense and meaning in life without finding satisfaction. Looking back on his life, Solomon found everything to be meaningless. "I have seen all the things that are done under the sun," he said. "All of them are meaningless, a chasing after the wind." (Ecclesiastes 1: 14 NIV)
So, where, how, and in whom can we find satisfaction and meaning in life? Is there a cure for emptiness? I'll give you a hint: The only source of true fulfillment is the constant pursuit of seeking God first with all our heart and centering our life on Him. His love will fill our emptiness. Then, as we grow in our Christian walk and faith, serving Him and others, we will find contentment.
True satisfaction, peace, joy, and everlasting life come from God alone. Searching for happiness in the things of this world is like chasing after the wind. Are you ready to stop searching and find true satisfaction from God and His Word?
All illustrations in this plan are from The Wiedmann Bible ART-Edition. It is a visual Bible containing 3,333 hand-painted images of the Old and New Testament by German artist Willy Wiedmann (1929-2013).