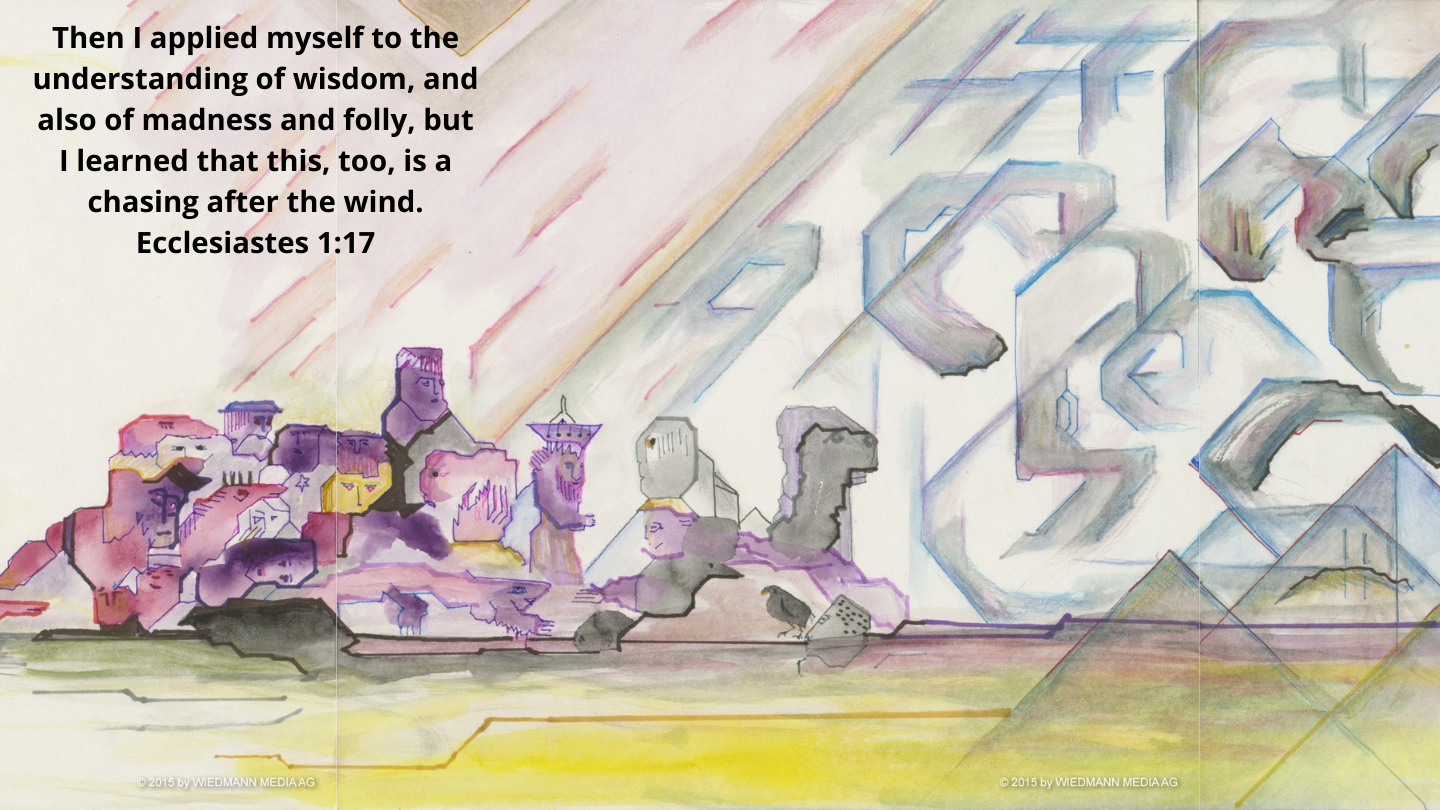 LIFE LESSON #3: TRUE WISDOM IS FOUND IN GOD
Wisdom - we all yearn to have this valuable asset, but where do we find it? We look for wisdom in knowledge and experiences, yet we can still make poor life choices that lead us where we don't want to be. It takes good judgment to know what direction to take, and the ability to see life from God's perspective.
Proverbs 1:7 (NIV) tells us that the fear of the Lord is the beginning of knowledge, but fools despise wisdom and instruction. Fearing the Lord means having deep respect, reverence, and awe for God's power and authority. The fear of God is foundational to finding true wisdom, and we will have the "wisdom that comes from heaven" when we have a right relationship with God.
King Solomon confessed that even he, the wise teacher, had found it difficult to act and think wisely. Thus, although he devoted himself to learn, explore, and grow in knowledge, he ultimately concluded that this, too, was "chasing after the wind." He further concluded that the more we know, the greater our grief would be.
Because human wisdom, knowledge, reasoning, and philosophy are worldly and incomplete, we cannot fathom the many unanswered questions that remain God's mysteries.
But we can find true wisdom in God and His Word. In James 3:17 (NIV), we read that God's wisdom is pure, peace-loving, considerate, submissive, full of mercy, impartial, and sincere. God's wisdom leads to harmony and peace and guides us in living the very best life possible. On the other hand, human wisdom is often prideful and self-centered.
On what kind of knowledge do you rely? If you lack wisdom, ask God, who gives generously to all without finding fault, and He will give it to you. (James 1:5 NIV)