Pointing Your Family to the Real Hero
Verses: Romans 3:16, 1 John 1:5-10
I have a six-year-old daughter who thinks I know everything. In her mind, there isn't a problem I can't solve or a question I can't answer. She hasn't quite caught on to the fact that I actually know very little about most things, and I definitely won't be the one to tell her that.
One time she brought me one of her broken toys and asked me to fix it. She had no doubt that this would be an easy problem for her daddy to solve.
The truth is I had no idea what I was doing or how to fix it. In order to maintain her confidence in me, I just went to the store and bought a brand new one. I threw out the broken toy without her knowing and swapped it out with the new one. I was her hero.
(If you ever meet my daughter, please keep this secret between you and me.)
I think dads often get the default "hero" card. I'm not sure how long it lasts, but most of our kids think the world of us, and it's a gift.
There is just one problem.
One day by God's grace, you and I will sit down with our kids and try to help them understand the Gospel—the good news that God is taking the broken and sinful areas of our lives and making them new. And even though that news might make sense in their minds, they may not have any context for what that looks like in real life. They may hear the words that they are broken and need a savior, but they've never seen daddy broken and in need of a savior.
This is why as Gospel-centered dads, we must get into the habit of repenting often to our children. We do this not simply because saying sorry and apologizing to your kids is the right thing to do, but rather because we want them to have a clear picture of the Gospel.
Here's the reality: You are not the hero of your family. Jesus is. And as much as we want to wear the cape for our children, we must point their eyes to the real Savior.
As Christian dads, we must apologize to our kids—and apologize often. We don't want them to just understand the Gospel with their minds, but we want them to have a picture of it in their homes.
When you sit down with your children and confess that you were wrong, that there are areas of your heart that are broken and still in need of Christ's redemption, you are letting them see clearly that everyone in the family is broken and in desperate need of the saving grace of Jesus. You are pointing them to the real hero.
Take Action: Pray and ask God to reveal in you what areas of your heart still need to be redeemed by Jesus. Find a time today to share with your kids (age appropriate) how you are trusting God to continue His work in you.
--
If you enjoyed this reading plan, Jerrad has more teaching and encouragement to share as you navigate being a loving Husband and Dad. Get more from Jerrad in his book, Dad Tired...and Loving It!
About this Plan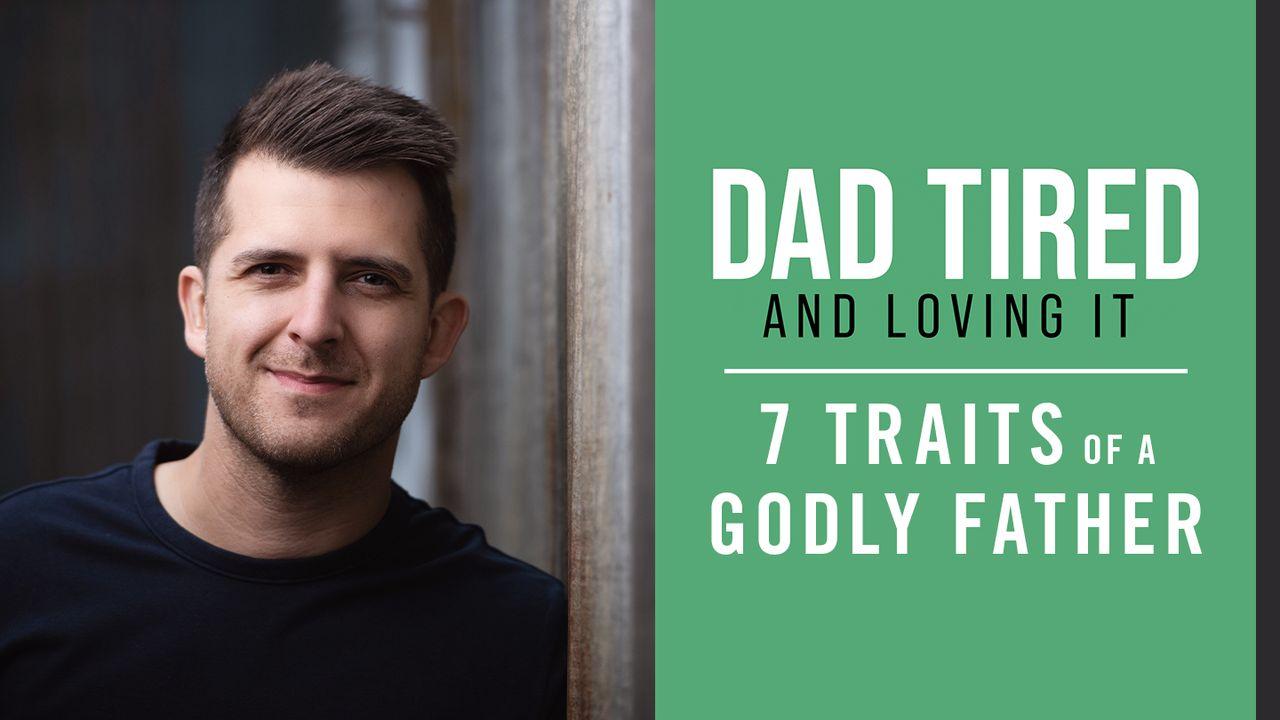 A reading plan to encourage Dads in the hope of the gospel.
About The Publisher